The Tragedy of Politicized Vaccines
Public health shouldn't be made into a partisan issue.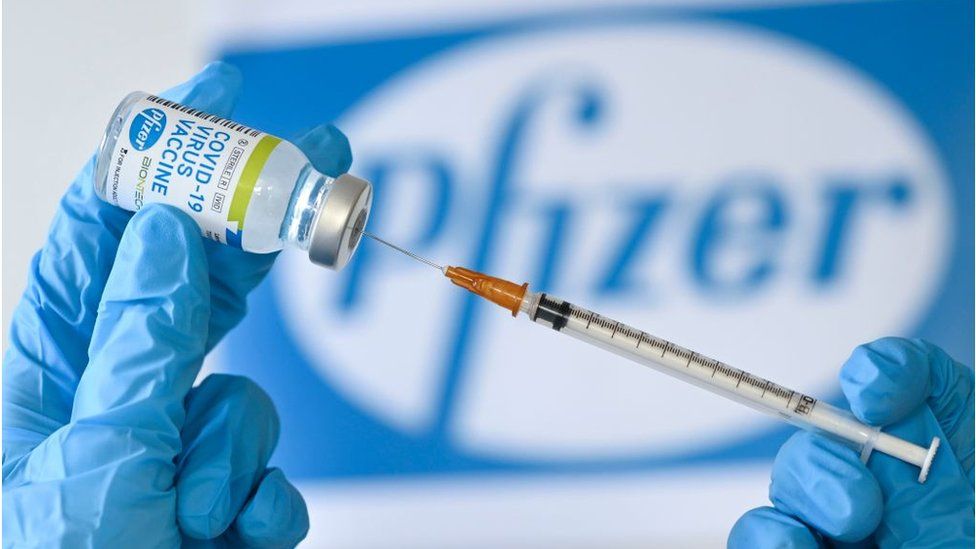 The basics of the tragedy can be summed up as follows via the AP: Nearly all COVID deaths in US are now among unvaccinated.
Nearly all COVID-19 deaths in the U.S. now are in people who weren't vaccinated, a staggering demonstration of how effective the shots have been and an indication that deaths per day — now down to under 300 — could be practically zero if everyone eligible got the vaccine.

An Associated Press analysis of available government data from May shows that "breakthrough" infections in fully vaccinated people accounted for fewer than 1,200 of more than 853,000 COVID-19 hospitalizations. That's about 0.1%.

And only about 150 of the more than 18,000 COVID-19 deaths in May were in fully vaccinated people. That translates to about 0.8%, or five deaths per day on average.
In terms of evidence that vaccines work as promised, this is stunningly strong.
Despite this evidence, and despite ready access to the vaccine, a lot of people are not getting their shots:
About 63% of all vaccine-eligible Americans — those 12 and older — have received at least one dose, and 53% are fully vaccinated, according to the CDC. While vaccine remains scarce in much of the world, the U.S. supply is so abundant and demand has slumped so dramatically that shots sit unused.

[…]

The preventable deaths will continue, experts predict, with unvaccinated pockets of the nation experiencing outbreaks in the fall and winter. Ali Mokdad, a professor of health metrics sciences at the University of Washington in Seattle, said modeling suggests the nation will hit 1,000 deaths per day again next year.
While I recognize that there are people eschewing vaccination for various reasons, it is hard to avoid to fact that a major explanatory variable is partisanship. The Trump administration, and Trump himself, made the virus and everything to do with the pandemic, into a political issue that has helped encourage a lot of Americans to downplay the threat, and in many cases not to be vaccinated.
It is not hard to envision an alternative version of the pandemic, with a president who encouraged mask wearing, socia distancing, etc., wherein far fewer than 600,000 died.
Political Scientist Seth Masket, writing in the Denver Post notes the following regarding vaccination rates across the country:
The divide among the states is striking. Quite a few states will hit President Joe Biden's goal to have 70% of adults vaccinated by July 4, and nearly all of those are states Biden won in last year's presidential election. The states that are coming up short of the vaccine goal are those states won by then-President Donald Trump.

The figure below plots out each state in terms of its vote in the 2020 presidential election and the percentage of adults who have received at least one COVID vaccine. There is a remarkably strong relationship between these two trends. In statistics, a correlation coefficient measures the relationship between two different variables; it ranges from zero (meaning there's no relationship at all) to one (meaning the two variables are essentially identical). In this case, the correlation is .85. We almost never see this high a correlation between variables in the social sciences.
Masket notes in the piece that if one looks at county level data across the fifty states, one finds the same pattern within the states.
And yes, correlation is not causation, and it is possible that other factors (such as education and urban v. rural come into play as well), but this is still pretty stark and the hypothesis that partisanship is the driver of vaccine behavior has strong support. As Masket notes:
As public opinion surveys have demonstrated since the beginning of the pandemic, Republicans and Democrats have very different assessments of the disease and just how dangerous it is. Throughout 2020, roughly twice as many Democrats as Republicans thought COVID was a major threat to the health of the American population. Democrats have consistently been more likely to wear masks, to favor business restrictions to slow the spread of the illness, and to believe the warnings of medical scientists.

And these differences resulted quite logically from the messaging people were getting from their party's leadership. As we know from decades of political science research, most people don't just start with a blank slate and figure out their opinions on public policy questions on their own. They rely on partisan cues. That is, they look to the opinions of people they trust in politics and tend to adopt those views.

In the case of COVID, the partisan cues have been speaking very loudly. Trump — with the exception of a few weeks in the spring of 2020 — consistently played down the seriousness of the pandemic; said it was nearly over even as it was spreading like wildfire; expressed skepticism in the findings and recommendations of the medical community, and called for resistance to masking rules and business regulations. Republican policymakers have largely echoed those comments since he left office. Democratic leaders, meanwhile, expressed nearly the opposite viewpoints, almost in unison. Public opinion has closely followed the discourse of political leaders.

And just as the public was polarized about the virus, so it is polarized about the vaccines.
I fear we are about to see a serious and tragic (I know I keep using that word) natural experiment wherein the unvaccinated portions of the country suffer the consequences of our polarized politics.
For example, back to the AP piece:
In Arkansas, which has one of the lowest vaccination rates in the nation, with only about 33% of the population fully protected, cases, hospitalizations and deaths are rising.

"It is sad to see someone go to the hospital or die when it can be prevented," Gov. Asa Hutchinson tweeted as he urged people to get their shots.
Indeed. And kudos to Hutchinson, a Republican, for trying to get the word out. Indeed, as Masket notes in his piece, there are other Republicans trying to get the word out as well. But the main message from Trump was clear, as has been the messaging from a lot of right-wing media outlets (for example, Fox News viewers are getting mixed messages about whether to take the coronavirus vaccine). There is also signalling from conservative politicians, like Ron DeSantis of Florida about vaccine passport and the like.
To echo something else the Masket notes, apart from what was typically considered a fringe group of anti-vaxxers, we have had a national consensus on vaccinations for some time now, such as understanding why there are a number of vaccines one's children are required to have before attending school. Public health, in this regard, has not been a partisan issue until now.
Side note: I can't help but think that we, as a society, are victims of our success. I am not sure what the exact cut-off would be, but people in, say, their early forties and younger have no memory of what used to be called "childhood diseases" like measles, mumps, and chickenpox since vaccinations have essentially eliminated them (not to mention polio and smallpox). It is easier to believe in vaccines when one has seen the world without them and conversely it is easier to doubt them when it seems like they don't do anything.