The War After Bucha
World opinion has shifted even more against Russia. Will it matter?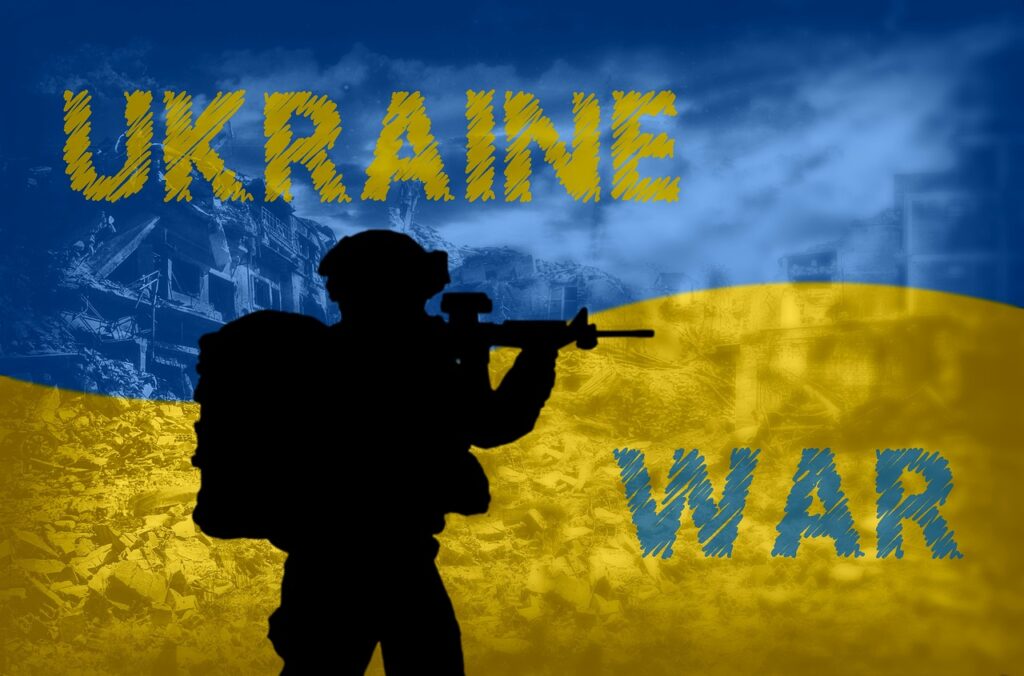 The eminent strategist Lawrence Freedman argues that we're entering a new phase in the Russo-Ukraine War in the wake of the massive atrocities at Bucha and elsewhere. Countries who had resisted condemning Russia lest it damage relations are now being forced to take a side.
The effect has also been to bring a moral clarity to all strategic calculations. Having now seen what happens when Russia occupies Ukrainian territory, Western governments know that they cannot push President Zelensky to make any territorial concessions simply to bring the war to an end. Of course, the West is in no position to bring regime change to Moscow. Nor can Ukraine. Only the Russians can do that. So all that can be done is to support Ukraine until Russian troops have left, leaving Putin to face the consequences of his catastrophic folly. It may still be too much to expect to recover Crimea, but for Kyiv it is now imperative that all the Donbas, including the enclaves in Donetsk and Luhansk, remain as part of Ukraine, by force of arms if not by diplomacy.

This moral clarity is reinforced by the fact that the war has acquired a new military clarity. This is the result of Russia's decision, announced on 25 March, to make the Donbas its prime military focus. It has been obliged out of military necessity to concentrate on an area where it has the fewest logistical problems and which also provided the Kremlin's casus belli. Russian forces have now retreated from the northern areas of Kyiv, Chernihiv and Sumy. This is one reason why we got to find out about the atrocities before they could be covered up. As a result of this retreat Ukraine now controls the border area with Belarus. There is no longer a danger of Belarusian brigades joining the war. As we pause to take account of the horrors and hardships of this war, thinking of the Ukrainians as victims, we should note that this represents a stunning victory, against what were widely assumed to be hopeless odds.
Alas, Freedman assesses, "This new stage of the war . . . promises to be much harder for Ukraine."
After extensively detailing the sorry state of the Russian forces and the even sorrier prospects for effective reinforcement, Freedman observes,
If this analysis is correct this new stage of the war could be critical. Another Ukrainian victory will not see the Russians pushed out of Ukraine but will make their position more difficult for the stage after that. Ukrainian losses have also been significant, both in personnel and equipment, although with the country now mobilised for war they are not short of committed and reasonably well trained soldiers. Their problem is with equipment. Their successes up to this point have largely been with judicious use of portable, light equipment, including drones, anti-tank weapons, and air defence systems. They have a shopping list that has been discussed with Western donors to fill some of their gaps. This means keeping up supplies of the equipment they already use, but also providing the extra armour, aircraft, and artillery to raise their game for the coming operations. Here there has to be balance between taking in aged kit from the former Soviet Union, which could be put to use quickly, or getting more modern kit, which may require more training. 

Yet even if Russia does acquire the territory it seeks in the Donbas and prepares for a climactic defensive battle, there still remains the perplexing question about the nature of Putin's end game. From the start the most baffling aspect of this war has been the incoherence of Russian strategy. The gap between stated aims and available capabilities was wide enough when it started but it has now widened even further, especially after being defeated in the war's first round.

Putin no doubt wishes to avoid being seen as a loser. It is possible that the ideas developed by the Ukrainian government for it to abandon NATO but rely instead on security guarantees might provide some consolation, but it would not be much. He is left with the worst of both worlds. He is seen as a bully but not a winner, and his battering of the very territories he claimed to care about most has reduced their attraction. Putin is not really a 'hearts and minds' man, and now has no hope of incorporating the Donbas into Russia with minimal fuss. For all his talk about historically close bonds, his approach has been brotherly only in the sense of Cain and Abel. Taking over the Donbas now would mean oppressing a hostile population, reconstructing shattered towns and cities, and guarding against future Ukrainian military action.

Maybe he will soon lose interest in a land grab but satisfy himself with a de-industrialised and impoverished Ukraine, its people traumatised and its infrastructure broken. There are suggestions from American intelligence, who seem to have some good sources, that Putin has set a target for Russian forces to get the whole operation concluded in time for 9th May, the anniversary of the conclusion of the Second World war, and normally marked by a big parade in Moscow. There is another round of intense military action to come but if that fails as badly as that of the first round then perhaps he can do no more than look at the mess his forces have made of Ukraine by 9th May and call it a day.  
Which leaves me where I've been from the moment it became clear Putin wasn't going to easily achieve his war aims: seeing no good way out of this. Indeed, the atrocities have made it even harder. Neither Zelensky nor Western leaders can allow Putin any gains from his barbarism. Ending the sanctions while Putin remains in power is simply untenable now. And there's no "calling it a day" for Putin. If he leaves with his tail between his legs and the Russian army humiliated, someone simply has to put a bullet through his head. That prospect will surely stiffen his resolve.