The 'West Wing' Solution to the Scalia Vacancy
What would Jed Bartlet do?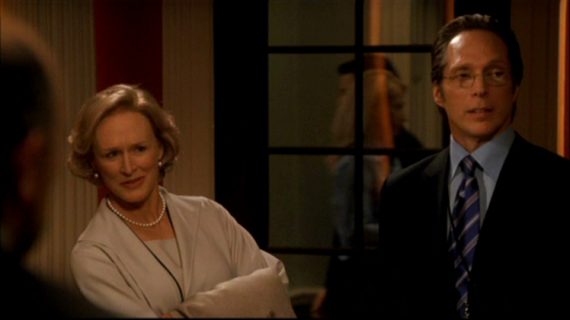 To weigh in on the controversy surrounding the vacancy on our highest court by the sad passing of Justice Antonin Scalia, my going-in positions are as follows.
The President is entitled to nominate a candidate to fill such vacancies right up until his term ends at noon on 20 January 2017.  That presumption would be suspended for a president under impeachment. Further, as a practical matter, presidents 90 days or so from leaving office would likely have a very difficult time getting a vote, especially if the opposition party controls the Senate, as is the case now.
Senators have every right to consider the ideology of the person nominated to the Supreme Court. As then-Senator Barack Obama argued regarding the confirmation of Samuel Alito to the Court back in January 2006,
There are some who believe that the President, having won the election, should have complete authority to appoint his nominee and the Senate should only examine whether the Justice is intellectually capable and an all-around good guy; that once you get beyond intellect and personal character, there should be no further question as to whether the judge should be confirmed. I disagree with this view. I believe firmly that the Constitution calls for the Senate to advise and consent. I believe it calls for meaningful advice and consent and that includes an examination of a judge's philosophy, ideology, and record.
See the Congressional Record for the longer version of his argument. While I disagree with much of his rationale for opposing Alito, it was cogently argued and well within the parameters of his rights as a Senator.
Relatedly, Senators have every right to consider the "swing" effect of the new nominee. Given that Justice Scalia was a particularly conservative vote on the Court, it's perfectly reasonable for Senators—particularly Republican Senators—to have a presumption over replacing him with a particularly liberal vote. And, yes, I would argue the same thing if a hypothetical President Ted Cruz were in a position to nominate a replacement for, say, Justice Ruth Bader Ginsburg.
My preference, then, would be for Obama to nominate a relative centrist  rather than a progressive Scalia-equivalent and for the Senate to confirm said nominee expeditiously and unanimously.
That is, of course, highly unlikely in both instances. Obama has every reason to want to nominate another Ginsburg, for a variety of reasons. And Senate Republicans, who have been obstreperous for some time now, are even less likely to be in a charitable mood given the anti-Establishment fervor being demonstrated by the party base during the ongoing race for the GOP nomination.
One possible and not entirely far-fetched win-win solution to this problem was suggested in a 2004 episode of the television series "The West Wing." Essentially, President Bartlett found two brilliant jurists, one a strong liberal and the other a strong conservative, and nominated them both as a package deal.
Given her age, health issues, and famous friendship with Scalia, it's quite plausible to me that Ginsburg would be willing to step down in favor of a much younger version of herself and go along with a younger, if perhaps less pugnacious, Scalia-type. This would allow Ginsburg to go out on a high note, not only ensuring a worthy successor to her legacy replaces her (indeed, she could be offered a strong voice in recommending said replacement) but also making her something of a hero for averting a constitutional crisis. Obama would get to be not only pragmatic but put another liberal on the Court for decades. Senate Republicans would not only get a way out of this mess but get a hand in selecting Scalia's successor.  All without upending the ideological balance of the Court.
Additionally, it would be a fitting close to Obama's presidency. Many fans of "The West Wing" noted the uncanny resemblance between the 2008 presidential race and the fictional one that was the central plotline of the show's final season.