The Wrong Way to Protest Confederate Statues
We can not condone vandalism and worse.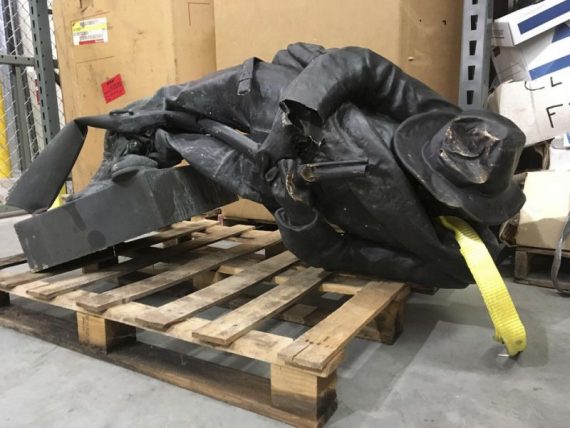 Controversy over monuments to Confederate leaders was at a fever pitch before this weekend's debacle in Charlottesville, so it's hardly surprising that anger levels are even higher now. Regardless of one's view on whether we should remove these statues from the public square, we can not condone vandalism and worse.
The protesters who tore down a Confederate monument in North Carolina could face charges for the vandalism if local investigators are able to figure out their identities.

Durham Sheriff Mike Andrews said that he was relieved nobody was hurt when the protesters wrapped a yellow strap around the Confederate Soldiers monument and pulled it off its pedestal.

"Collectively, we decided that restraint and public safety would be our priority" Mr Andrews said in a statement. "As the sheriff, I am not blind to the offensive conduct of some demonstrators more will I ignore their criminal conduct."

Videos captured at the scene are being analysed by investigators, he said, to figure out who was responsible for the actions. The sheriff emphasised that "racism and incivility" wouldn't be allowed to run rampant in his county.

The statue, which is nearly a century old, is called the "Confederate Soldiers Monument". The statue was dedicated in 1924.
These monuments have, to say the least, a complicated history. Regardless, they belong to the public, collectively, and it is their right to decide, collectively what to do with them through the appropriate channels. Many cities are in fact removing them from the public square and either putting them in museums or simply disposing of them. My preference would be the former.
I sympathize with the frustrations of citizens, particularly African-Americans, as to what these monuments represent. But destroying historical monuments on one's own volition because they offend your sensibilities is done by the likes of the Taliban and the Islamic State. It's a heinous act that must be prosecuted to the fullest extent of the law.