Thoughts on Partisan Cues and Filters
Thoughts on how we think.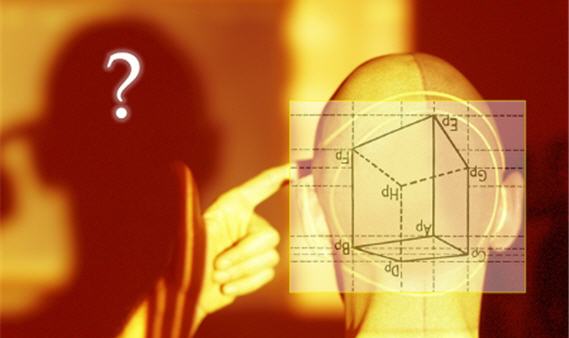 As is often the case, the comments section on a post (in this case my post on vaccines and monoclonal antibodies) prompts further thoughts, so here we go. Note that when I bring up issues of identity or partisans filter, I am not saying that individuals are simply slaves to their identities or to partisanship. I am saying, however, that we all let these things influence our thinking, sometimes in small ways and other times in large ways. This is, I would note, inevitable because it is impossible to actually weigh the facts and come to truly independent assessments for all things.
We all need shortcuts and one of those shortcuts is whether the group we trust endorses an idea or not. This can sometimes be all that an individual uses to assess a given situation because, sometimes, that is all the information that person has.
Clearly, on topics about which a person is well educated, the odds of a more independent assessments increase significantly.
On topics for which one has low levels of information, one is far more likely to use filters to assess them.
Consider that you see a headline pop on your phone that we just launched cruise missiles at Belavaria. You read the story and see that the president has stated that this was in the national interest of the US.
If you don't know where Belavaria is or anything about Belavarian politics, you will immediately start falling back on various filters to set your initial response. One of those filters is going to be whether you trust the president who made the decision. For many in the population, that will be the only criteria used to judge the event.
Will experts on Belavarian politics have a deeper understanding and be able to better assess the situation than you? Sure. MIght expertise lessen the effects of other filters? Quite possibly.
Will some people hold off forming an opinion before they do their own research? Perhaps, but it remains rather unlikely that some set of priors didn't influence the initial reaction.
There are a whole set of factors (life experiences, religious beliefs, and such) that filter our responses.
Are there people who can truly make utterly dispassionate, facts-first, no-filters-involved decisions? Maybe, but I have my doubts.
—-
But the real issue here is mass behavior.
How do humans in the aggregate behave? How do they form opinions? And how do those opinions lead to actions?
It is quite clear that a person's partisan allegiances affect how they view events in the world. This should not be a surprise, and indeed, is fundamentally how parties are supposed to work.
Party labels are shortcuts that help us organize a complicated world. We, even the political junkies that read this site (or even the PhDs in Political Science who write it) don't have time to know everything about everything. So, we sometimes let the shortcut of letting our team be the arbiter of what is acceptable. We may, I would note, have very good, well-considered reasons for this, but the reality is we use partisanship as a filter.
To put that last sentence another way: you may say to yourself that you trust your party over the other one because of its track record. Perhaps you can provide evidence for why you have come to that conclusion. That does not change the fact that once you have decided to trust that party that you aren't using party affiliation as a filter.
And, I would note, the reality is that individuals rarely come to party affiliation through a process of pure reason. Rather, things like family influence, class, education level, regionality, religion, and a host of other factors lead us to our partisan affiliation. It is rarely an act of pure reason and evidence.
A really simple illustration of how we might use party label as a filter: if you have ever decided between two candidates on a ballot based solely on party affiliation, you have engaged in the behavior I am describing, Given the long ballots in the United States it strikes me as impossible that every person reading this paragraph has actually thoroughly researched every candidate for every office for whom they have cast a ballot and have never used party label as the filter.
---
So when we get to things like the vaccines v. monoclonal antibodies discussion, the question of how to understand the behavior under discussion isn't one that is about evidence and logic but instead is largely one of partisan filtering. Partisan leaders (political and in the media) have sent mixed signals on the vaccines and have made the topic (along with masking) into issues of "freedom" and "liberty" as linked to Republican identity in many cases. But they have done the opposite with the Regeneron infusion.
Note, that not all Republican voters have taken this approach. Many have, in fact, gotten vaccinated. Either they did weigh the information independently or allowed some other filter to overcome and drown out the messaging from Tucker and friends. Or they just choose to hear a given governor (like Ivey of Alabama or DeSantis of Florida) say "get the shot" while ignoring all the other messaging from those politicians that are anti-vaccine (such as signing laws banning vaccines requirement, issuing anti-mask orders, or vocally opposing the Biden vaccine mandates because "freedom").
Human beings are not fully rational. They do not use pure logic to assess the evidence and make decisions. This is true even of the highly educated. For one thing, we simply don't have time.
None of us are the Infinite Vulcan.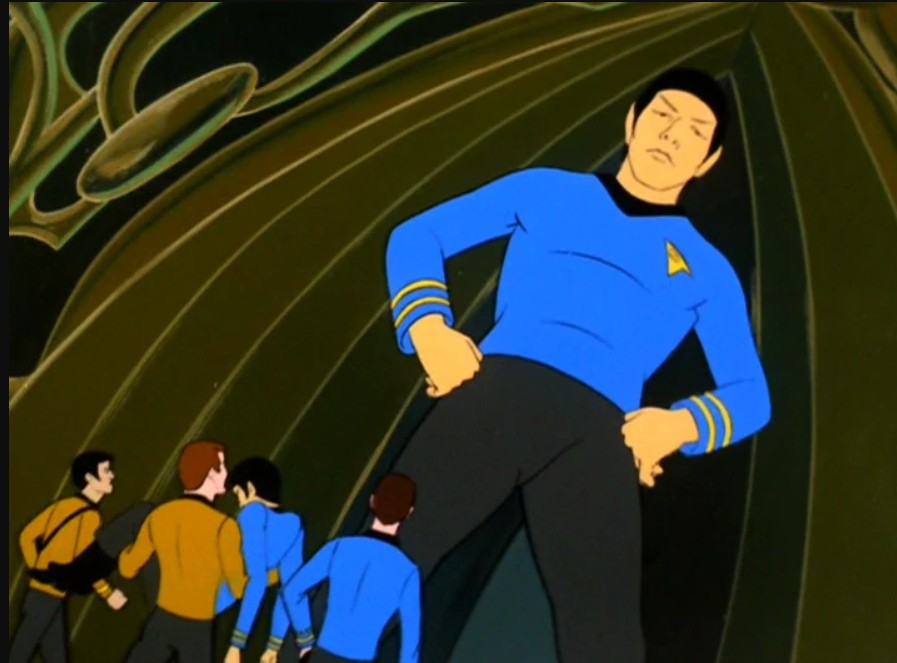 Note: If the reference doesn't land, please ignore–sometimes one just has to amuse onself. I will note that even Spock, in all of his logic and empiricism very much let his Vulcan identity influence his thinking and behavior (and yes, I know he isn't real).
---
If you want a non-political test of this proposition on the individual level, go to any high school soccer game and watch the parents and how they assess the ref's offside calls. Or, since I am writing this on an NFL Sunday: watch a football game with a diehard fan and see how objective they are about the officiating (or, just pay attention to your own emotions as you assess whether that should have been offensive pass interference or not).
All of this makes me think of John Locke and his Second Treatise on Government: "it is unreasonable for men to be judges in their own cases, that self-love will make men partial to themselves and their friends: and on the other side, that ill-nature, passion and revenge will carry them too far in punishing others; and hence nothing but confusion and disorder will follow…"
If you need a non-sports example: have you ever been reading a story about a politician you are unfamiliar with and having your view of the story colored by knowing (or not knowing) the party affiliation of that politician?
---
So, what's my point?
First, I think it is essential for anyone who aspires to rationality and intellectual pursuits (whether professionally or simply as an approach to life) to engage in constant self-reflection. It is useful to keep track of not only what one thinks but to ponder why one thinks as they do.
Second, and of especial concern to a political scientist interested in elections, is understanding mass behavior. It may be satisfying to simply express incredulity about the wacky behavior of people (especially ones with whom one disagrees) but that way does not lead to actually understanding why they behave as they do,
Note: understanding is not the same as acceptance. And further, understanding is not excusing.
I would note that when there are only two truly viable choices in the party system, this deepens and exacerbates the dynamics described herein because every single political opinion has the potential to be about either adherence to my team or rejection of the other, regardless of any other factors (and polarization makes the partisan-driven opinions even starker and harder to change, even in the presence of additional evidence because admitting a mistake is not just saying that I am wrong, but also saying that my adversary is right).
So, I return to the fact that I noted yesterday: many (really, most if not pretty much all) people allow partisan affiliation to drive them to policy preferences rather than the other way around on a regular basis. We are not the radical rationalists that we might like to think we are.
I would also note that if party leadership can be problematic, then the way in which leaders are chosen needs examination. Hence my ongoing criticisms of the primary system to nominate candidates and of the Electoral College to select presidents. And, further, if party polarization can mightily contribute to the logical disjunction we see over vaccines v. Regeneron treatments, maybe would be better off with multiple parties.
But, of course, we are unlikely to engage in any of the needed reforms to facilitate changes to the above structures, and, worse, the media landscape will continue to facilitate problematic elite messaging. Still, understanding all of these factors helps us understand what we should be paying attention to and what kinds of reforms are worth advocating for, even if they may not be likely.
(I expect more on this topic as time permits).