Time's Mark Halperin Calls Obama A "Dick" On Morning Joe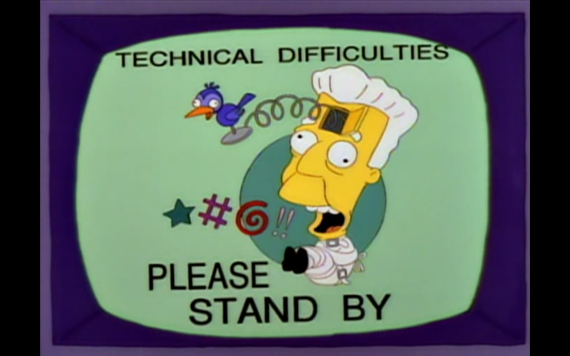 The early morning segment on MSNBC's Morning Joe included a moment that everyone involved probably wishes hadn't happened:
Mark Halperin, editor-at-large for Time, called President Obama "a dick" on Thursdayon a popular MSNBC morning show and then quickly apologized.

"I thought he was a dick yesterday," Halperin, who also is a senior political analyst for MSNBC, said on Morning Joe, referring to the President's conduct during his press conference.

Host Joe Scarborough hoped to prevent the comment from being broadcast, saying, "Delay that. Delay that. What are you doing? I can't believe… don't do that. Did we delay that?"

Just minutes later, Halperin quickly apologized to the president and viewers for his choice of words. "Joking aside, this is an absolute apology. I shouldn't have said it. I apologize to the president and the viewers who heard me say that," Halperin said.

"We're going to have a meeting after the show," Scarborough said.

According to Scarborough, there had been a mishap with the seven-second delay button – a new executive producer apparently didn't know how it worked. "You are supposed to know how to do the job," Scarborough said of his producer. "I would tell you what I think of him, but he doesn't know what button to push."

Later in the show, Halperin again apologized, saying, "I can't explain why I did it. It's inappropriate, disrespectful. I've already apologized, and I will again to the President. I'm sorry, I'm sorry to the viewers…It is disrespectful, what I said was disrespectful to the president and the office but it also lowers our discourse."

He also tweeted to his followers, "I want to offer a heartfelt and profound apology to the President and the viewers of Morning Joe. My remark was not funny. I deeply regret it."
Politico has an edited version of the video, but here's a longer one that puts the whole thing into context:
A minor kerfuffle, or a rare moment of honesty?
Update: Here's a much longer video that puts the entire incident, and the aftermath into context: