Timing and the Mask Mandate
The rollout could have been smoother.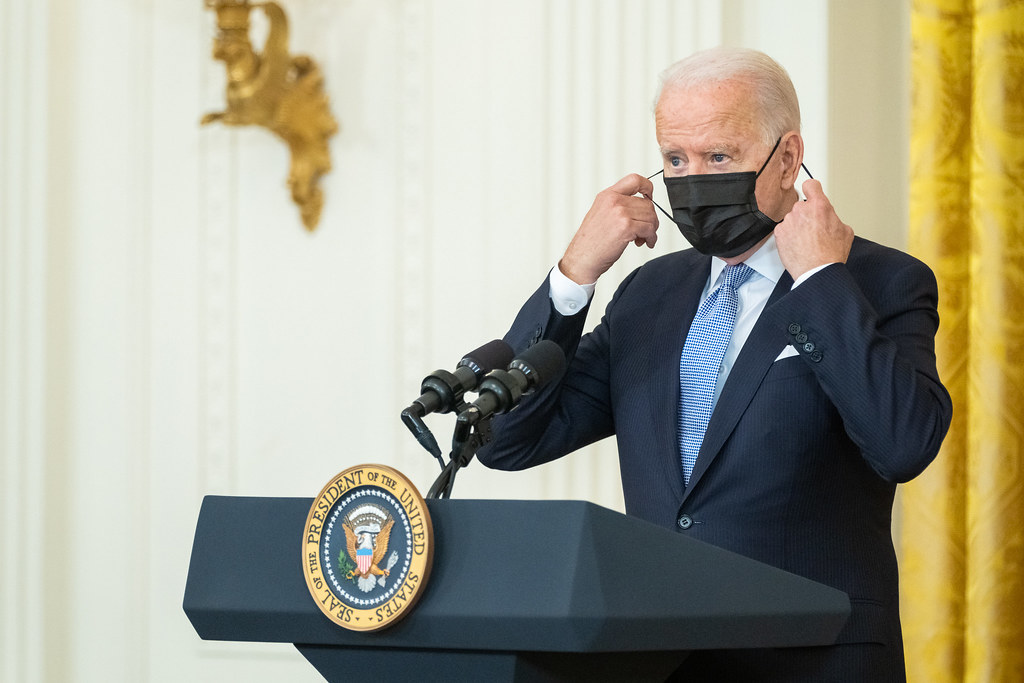 Given the CDC's announcement Friday afternoon that most Americans no longer needed to wear a mask to protect against COVID and the almost-immediate compliance by local authorities, I was somewhat surprised that the mandate remained in effect for federal employees yesterday. My consternation grew as the White House and Congress announced early in the day that they would no longer require masking for their own employees but no wider announcement came.
While no official word has come as of this writing, it is apparently coming, Reuters reports:
The White House told federal agencies late on Monday they can drop COVID-19 requirements that employees and visitors wear masks in federal buildings in much of the country, according to a document seen by Reuters.

The White House-led Safer Federal Workforce Task Force said in new guidance that the mask requirement could be ended by federal facilities in counties with low or medium COVID-19 community levels, regardless of vaccination status. About 70% of U.S. counties covering 72% of the U.S. population are listed as having low or medium levels.

The White House directed agencies to revise federal employee masking and testing rules no later than March 4, according to the previously unreported document. The new guidance covers about 3.5 million employees at federal agencies.

In counties with low community levels, federal agencies also do not need to regularly screen unvaccinated employees for COVID-19, the guidance says.

[…]

When "a locality imposes more protective pandemic-related safety requirements, those requirements should be followed in federal facilities within that locality," the guidance added.

Earlier on Monday, the White House said effective Tuesday it is lifting the requirement that fully vaccinated individuals wear masks on the White House campus, but it added that testing, providing vaccination information, and other COVID-19 protocols remain in place.

The new guidance says agencies should review U.S. Centers for Disease Control and Prevention (CDC) community levels weekly to determine any changes that need to be made to workplace safety protocols.
Granting that the logistical challenges are different, it strikes me as poor form for the political leadership to exempt themselves from a requirement that they themselves imposed on their subordinates before lifting said requirement. While it's easier to declare the capital city a no-mask zone than it is to issue policy for agencies spread throughout the globe, it's really not that hard to look up a zip code on the CDC's website. Further, if the President is persuaded that his agency heads need a week to get orders in place, then the White House should wait until then to unmask.
Beyond that, I continue to find it odd that the CDC issues these pronouncements—often signaling rather huge policy swings—seemingly without prior coordination with the White House and state authorities. While that may help insulate them from charges of politicizing the decisions, it leaves governing officials scrambling to react. A more orderly roll-out of these policies would allow more smooth transition.
Speaking of politicization, the coincidence that this comes just in time for the State of the Union address is unfortunate. My guess is that, to the extent there was a non-data-based timing decision, it had to do with the ending of February rather than any political event. But a maskless Biden addressing a maskless Congress definitely has different connotations.
In somewhat related news: My kids were positively gleeful at being able to go to school without a mask on for the first time in almost two years this morning.