Today in Republican Outreach on Race and Ethnicity… (with a Helping of PR for AL, too)
Ugh.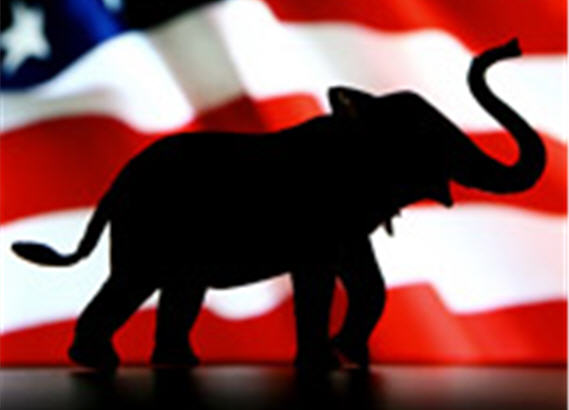 Really, I am not even sure where to begin, so here is Representative Mo Brooks (R ) from right here in Alabama. It starts with this via TPM:  House Republican: Democrats Have Launched 'War On Whites'
Rep. Mo Brooks (R-AL) on Monday accused Democrats of making the Republican party's push for stronger border security about race, the Huffington Post reported.

"This is a part of the war on whites that's being launched by the Democratic Party. And the way in which they're launching this war is by claiming that whites hate everybody else," Brooks told conservative radio host Laura Ingraham. "It's part of the strategy that Barack Obama implemented in 2008, continued in 2012, where he divides us all on race, on sex, greed, envy, class warfare, all those kinds of things. Well that's not true."
Then, after having had some time to think about it, he continued with Al.com:
U.S. Rep. Mo Brooks accused blacks and Hispanics in the Democratic Party today of waging a "war on whites" by invoking race to split the nation.

"In effect, what the Democrats are doing with their dividing America by race is they are waging a war on whites and I find that repugnant," Brooks, R-Huntsville, said this afternoon in an interview with AL.com.

"We should not be dividing anybody based on national heritage or race. Rather, we should be bringing us all together. That's what the melting pot ideal of America is all about. A person's skin pigmentation is something acquired at birth that has absolutely nothing to do with the merits of the person of how one should vote."
Indeed, he went on for quite a bit in this vein (see more at the link).
I really don't know what to say, save to note that a) this will not help the GOP's image with black and Hispanic voters, nor b) it will not help the reputation of Alabama.
One thing is for sure:  Brooks does not understand (or does not wish to acknowledge) the way in which certain factors tend to align (such as race, economic status, and policy preferences) and he, like many conservatives of his ilk, have no self-awareness of how the structure of US historical development might have sorted persons by color into certain economic strata.  He certainly lacks a tremendous amount of self-awareness if, in a multi-paragraph manifesto of how there is a "war on whites" he can say "I don't know of a single Republican who has made an appeal for votes based on skin color."
In general, I want to say something intelligent and helpful in terms of maybe getting some readers who really don't get how problematic these views are, but really all I can think are various insults (and the ones in Spanish are the most fun, given the context).
I do know that Republicans don't like it that Democrats have accused them of waging a war on women, but this is decidedly not the way to level that particular playing field.
I will say this:  it is easy to dismiss race as relevant when one is part of the dominant group which has benefitted from long-term racial exploitation.  Still, it is galling when one is part of the dominant group and then states that a war is being waged against that group.  This will, however, play well with any number of his constituents.