Trade Isolation and the Lack of Winning
The TPP is about to go into effect without the US.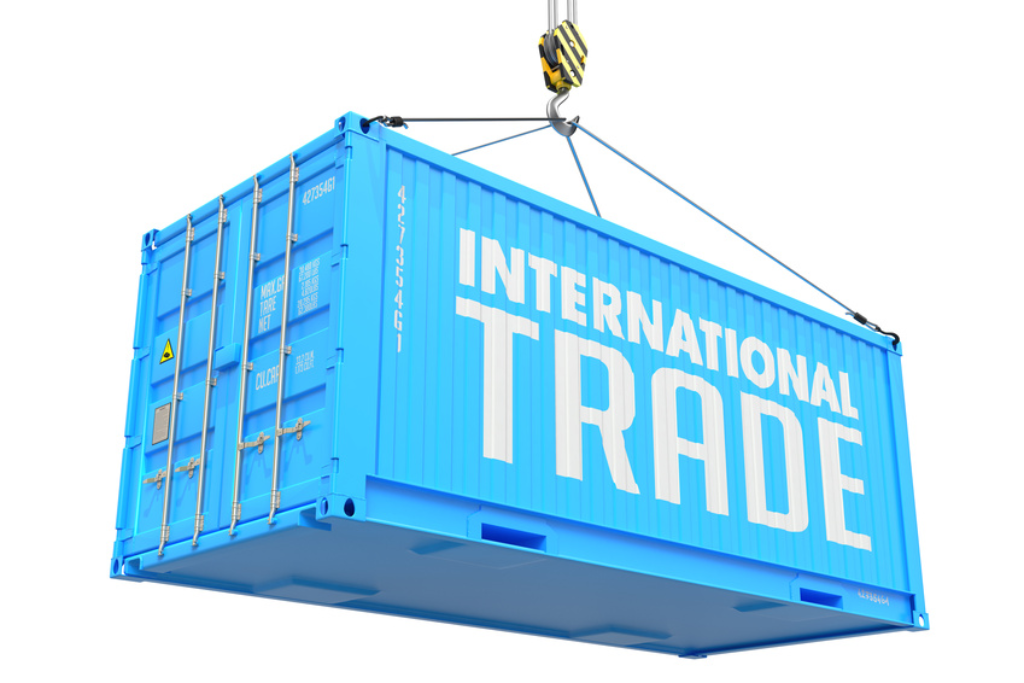 Via CNN: Trump pulled out of a massive trade deal. Now 11 countries are going ahead without the US.
A major 11-country agreement goes into effect Sunday, reshaping trade rules among economic powerhouses like Japan, Canada, Mexico and Australia — but the United States won't be a part of it.

That means that Welch's grape juice, Tyson's pork and California almonds will remain subject to tariffs in Japan, for example, while competitors' products from countries participating in the new Comprehensive and Progressive Agreement for Trans-Pacific Partnership will eventually be duty-free.

Japan will offer similar tariff relief to the European Union, in a separate trade deal set to go into effect on February 1.

"Our competitors in Australia and Canada will now benefit from those provisions, as US farmers watch helplessly," said US Wheat Associates President Vince Peterson at a hearing on the potential negotiations with Japan.
Via the APP (Australian Associate Press): US farmers 'helpless' as TPP boosts Aust
American farmers are facing the "imminent collapse" of key markets and fear uneven trade playing fields as Australian, Canadian and other rival nations take advantage of the soon-to-be implemented Trans-Pacific Partnership.

After President Donald Trump withdrew the US from the TPP on just his third day in the White House in 2017, the States will be left on the sidelines when the re-shaped TPP-11 comes into effect 12am on Sunday AEDT.

Australia, Canada, Japan, Mexico, New Zealand and Singapore were the first nations to ratify the agreement, formally titled the Comprehensive and Progressive Agreement. Vietnam, Chile, Brunei, Peru and Malaysia are set to follow in coming months

US farmers, already hit hard by Trump's tariff battle with China and the lack of a free trade agreement with Japan, are bracing to immediately lose market share.

[…]

"Japan is generally a market where we seek to maintain our strong 53 per cent market share, but today we face an imminent collapse," US Wheat Associates President Vince Peterson told a public hearing held by the US Trade Representative earlier this month.

"Frankly, this is because of provisions negotiated by (former US president Barack Obama's administration) for our benefit under the Trans-Pacific Partnership.

"Our competitors in Australia and Canada will now benefit from those provisions, as US farmers watch helplessly."

Peterson said Australian and Canadian wheat producers will enjoy an immediate seven per cent drop in tariffs selling to Japan because of the TPP-11.

"By April it will have gone down by 12 per cent," he said.

"In very real terms, as of April 1, 2019, US wheat will face a 40 cent per bushel, or $US14 per metric tonne, resale price disadvantage to Australia and Canada.

"After nine years the US will face an automatic premium of $US70 per tonne.

"But by that time most of the market will be long gone."
The reality is that the "America First" rhetoric and approach by the current administration is really one that puts America well behind competitors. We exist, whether we like it or not, in a global economy and that creates parameters and constraints that we cannot just ignore it or will it away.  If the above situation persists, along with the burgeoning trade war with the Chinese and others, then there will be substantially negative consequences to American agribusiness and the economy writ large.
Trump has a simpleton's understanding of trade and economy.  He does not understand what the trade deficit is, nor does he really understand negotiations (which usually boils down to:  I will take my ball and go home if you don't play by my rules).  I know that many, including some readers here, think of him as a major business success and deal-maker extraordinaire, but how hard is it to make deals with contracts and sub-contractors when you you can stiff them and then use the fact that they cannot afford to go to court to your advantage?  Trump clearly has a con-man's ability to sell things, but where is the evidence of massive, mind-blowing deal-making?*  There is certainly no evidence of understanding complex systems.
And, yes, I know that Hillary Clinton talked about pulling out of the TPP as well, which I thought was foolish.  I am pretty sure, had she been elected, that there would not have been an immediate withdrawal, and there likely would have been some show of renegotiation to allow us to continue in the deal.  If not, I would have been criticizing her choice.  I recognize that free trade deals like the TPP are not cost free.  I recognize that globalization has a down-side, but Trump's notion of just pouting on the sideline and allowing US farmers, who rely heavily on exporting their product to be shut out of market share does not strike me is good deal-making nor a particularly useful manifestation of "America First."
---
*And really, how hard would have been to be successful with the financial backing he received from his father, which we now know was far more than a $1 million loan?  Not to mention that when we talk about "successful" we are talking about a man with multiple bankruptcies (that, again, would have been worse with money from his father).  Trump's reputation was built going on TV and radio back in the 1980s (Letterman and Stern) and was built of late on The Apprentice.
I remember watching Trump on Letterman and never being quite sure if Trump was in on the fact that he was a bit of joke.  I think he kind of got it, but also just enjoyed the attention.
See, the NYT: Trump Engaged in Suspect Tax Schemes as He Reaped Riches From His Father and 11 Takeaways From The Times's Investigation Into Trump's Wealth. I would also recommend this episode of the The Daily podcast: How Trump Really got Rich.
See, also, a new piece in the the New Yorker: How Mark Burnett Resurrected Donald Trump as an Icon of American Success.