Trouble In Paradise: Roger Ailes Upset With Sarah Palin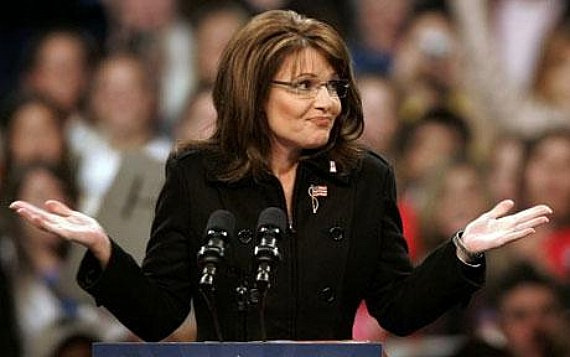 Apparently, he didn't like the fact that she made her announcement about her 2012 intentions on a radio show:
Sarah Palin's announcement that she wouldn't run for president disappointed her legions of admirers — but it infuriated Roger Ailes. The Fox News chief wasn't angry  about the decision itself. Rather, he was livid that Palin made the October 5 announcement on Mark Levin's conservative talk-radio program, robbing Fox News of an exclusive and a possible ratings bonanza. Fox was relegated to getting a follow-up interview with Palin on Greta Van Susteren's 10 p.m. show, after the news of Palin's decision had been drowned out by Steve Jobs's death. Ailes was so mad, he considered pulling her off the air entirely until her $1 million annual contract expires in 2013.

After the announcement, he called Fox's executive vice-president Bill Shine into a meeting. Shine is the network's principal point of contact with Palin. Ailes told him she had made a big mistake. "I paid her for two years to make this announcement on my network," Ailes pointedly told Shine. Sources described the episode on condition of anonymity, given the sensitivity of the relationships.
Sort of puts into perspective what all that Palin Presidential speculation was really all about, doesn't it? Ratings, ratings, ratings.
The article goes on to note that Ailes isn't entirely thrilled with how Palin has worked out as a commentator on Fox over the past two years, and that her contract might not be renewed when it expires in 2013. The bloom, it seems, is off the rose.