Fox News Pays Gretchen Carlson $20 Million To Settle Sexual Harassment Allegations
Roger Ailes's sexual harassment has led to Fox News paying out some big dollars.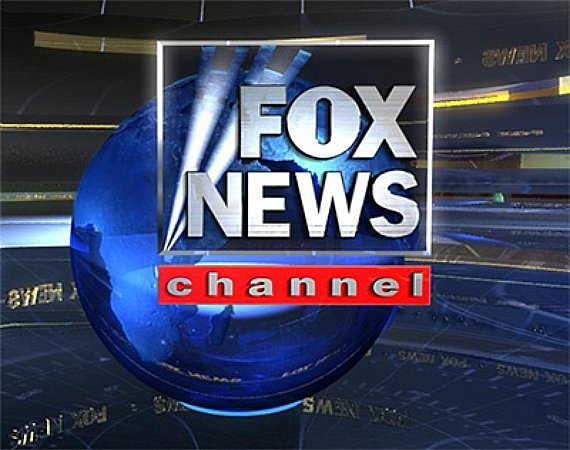 Fox News Channel has settled the sexual harassment lawsuit brought by former FNC anchor Gretchen Carlson, who accused former head of Fox News Roger Ailes of a long trail of sexual harassment while she worked at the network:
The parent company of Fox News said on Tuesday that it had settled a lawsuit with its former anchor Gretchen Carlson, who said that Roger Ailes had sexually harassed her when he was chairman of the network.

A 21st Century Fox Corporation news release did not specify a settlement amount, but a person briefed on the settlement said that it amounted to $20 million.

The person also said that at least two other women had settled with Fox stemming from complaints they voiced to investigators from the law firm Paul, Weiss, Wharton & Garrison, which 21st Century Fox hired to look into the accusations against Mr. Ailes.

In its statement, the company apologized for the behavior, saying, "We sincerely regret and apologize for the fact that Gretchen was not treated with the respect and dignity that she and all of our colleagues deserve."

Mr. Ailes resigned from Fox News on July 21, two weeks after Ms. Carlson filed her suit. Initial reports that Mr. Ailes would pay a portion of the settlement were rebutted by several people familiar with the details, including Susan Estrich, Mr. Ailes's lawyer. "Mr. Ailes is not contributing anything," Ms. Estrich wrote in an email.

(…)

The evidence that Ms. Carlson had in her sexual harassment case was damning, according to another person with knowledge of the settlement. For a year and a half, she had been recording her meetings with Mr. Ailes on her cellphone (in an interview with The New York Times in July, Ms. Carlson said she had been in "between six and 10" meetings with Mr. Ailes where he made provocative comments).

The vast majority of the remarks quoted directly in her lawsuit against Mr. Ailes — including lines like: "I think you and I should have had a sexual relationship a long time ago and then you'd be good and better and I'd be good and better" — were taken straight from the recordings, the person said.

Officials at 21st Century Fox became aware of the recordings after Ms. Carlson's lawyers spoke to Paul, Weiss investigators, about three weeks after she filed the lawsuit on July 6. Settlement talks started shortly thereafter, and a deal was reached in mid-August, the person said. As part of the settlement, Ms. Carlson signed a confidentiality agreement.
Given the fact that the investigation of Carlson's claims, which was conducted by outside attorneys hired by FNC's parent company, uncovered multiple additional incidents of harassment by Ailes over the years that ultimately led to his departure from the network, the settlement is not entirely surprising. It isn't being disclosed who the other women whose claims have been settled might be, although it is worth noting that among those mentioned as FNC employees who had allegedly been the subject of Ailes' advances was Megyn Kelly, one of the top hosts on the network's evening lineup. Kelly reportedly told investigators that she was the target of repeated advances by Ailes when she first joined the network ten years ago, but it was unclear if that harassment continued as Kelly became a more integral part of the network's lineup. It's also unknown if she was in fact one of the women in addition to Carlson who have settled their claims, nor is it known at this time exactly how many women made allegations against Ailes over the course of the investigation. Also unknown is whether or not there are other claims out there that may be pursued against Ailes, Fox News Channel, or both by other women. However, based on some of the reporting at the time that Ailes left the network, it seems probable that there may be more payments for Fox News to make in the future.
In addition to the announcement of the settlement with Carlson, FNC also announced the departure of one its longest serving program hosts:
Additionally, Fox News abruptly announced — just minutes after 21st Century Fox confirmed the settlement with Ms. Carlson — the departure of Greta Van Susteren, one of the network's most recognizable talents. Ms. Van Susteren had been with Fox News for 14 years, and her departure was effective immediately: Brit Hume will take over her 7 p.m. time slot, beginning on Tuesday night.

A financial disagreement with the network led to Ms. Van Susteren's exit, according to a person familiar with the situation. Ms. Van Susteren was only informed in writing on Tuesday of her departure, the person said, and had expected to go on the air Tuesday night.

Her contract was not immediately up for renewal, the person said.

In a Facebook post on Tuesday, Ms. Van Susteren wrote that she decided to leave the network late last week, saying, "Fox has not felt like home to me for a few years." She said that she "could not wait" because of a time-limited exit clause in her contract.

Ms. Van Susteren's husband, John P. Coale, said in a phone interview on Tuesday that his wife exercised what is known as "key man clause" on Friday, which allowed her to leave if Mr. Ailes was not in control.

He said, "There's so much chaos, it's very hard to work there." He said the timing of her departure with the announcement of the settlement with Ms. Carlson was a "coincidence."

Asked about why she had exercised the key man clause, he said, "There's more than meets the eye" and that there "might be litigation in the future" so he did not want to talk further.
Other Fox News hosts known or believed to have a "key man clause" in their contracts linked to Ailes are Bill O'Reilly and Sean Hannity, but its unknown if they will choose to exercise their right to get out of their contracts in the wake of Ailes' departure. Ailes, meanwhile, is allegedly serving as a key adviser to Donald Trump during the final months of the campaign although not officially a campaign employee. Ailes becoming involved with the Trump campaign has led many to speculate that Trump's 'Plan B' should be lose the election would be starting some kind of news/opinion network, perhaps beginning as an online effort in the manner of Glenn Beck's venture 'The Blaze,' which also broadcasts at least some of its content on a limited number of cable providers. If that's the case, having a stable of established talent such as van Susteran, Hannity, and O'Reilly would certainly be the way to start it. .In any case, one suspects that van Susteran may not be the last departure from Fox News. As they did the last time her contract was up, rumors are once again circulating that Megyn Kelly is being courted by other news outlets, especially in the wake of her well-publicized dispute with Donald Trump last year. Whether that means she'll be leaving the network is unclear, but it does seem clear that Carlson's accusations set a process in motion that could lead to many changes at America's most watched news network.