Former Fox News Host Gretchen Carlson Accuses Roger Ailes Of Harassment In Lurid Detail
If the allegations of a new lawsuit are true, things are truly lurid behind the scenes at Fox News Channel.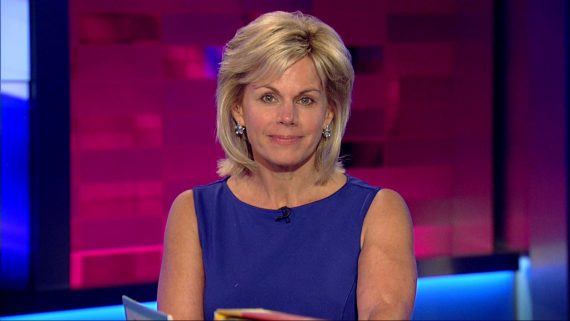 Former Fox News host Gretchen Carlson has filed a sexual harassment lawsuit against Fox News head Roger Ailes, complete with all the lurid details you'd expect in such a case:
Roger Ailes, the chairman of Fox News, was accused on Wednesday of forcing out a prominent female anchor after she refused his sexual advances and complained to him about persistent harassment in the newsroom, a startling accusation against perhaps the most powerful man in television news.

In a lawsuit, the anchor, Gretchen Carlson, a longtime Fox employee who left the network last month, portrays Mr. Ailes as a loutish and serial sexual harasser, accusing him of ogling her in his office, calling her "sexy," and describes a boys' club environment at the network.

Her charges — including the accusation that Mr. Ailes explicitly asked Ms. Carlson for a sexual relationship during a meeting in his office — amounted to an almost unprecedented public attack on Mr. Ailes, a towering figure in media and Republican politics who typically enjoys absolute loyalty from his employees.

Late Wednesday, the parent company of Fox News, 21st Century Fox, issued a measured statement, saying it had "full confidence" in Mr. Ailes, but had initiated an internal review of Ms. Carlson's charges. "We take these matters seriously," the company said.

Mr. Ailes, in a separate statement, was far less temperate. "Gretchen Carlson's allegations are false," he wrote. "This is a retaliatory suit for the network's decision not to renew her contract," which he attributed to ratings he called "disappointingly low."

He added: "This defamatory lawsuit is not only offensive, it is wholly without merit and will be defended vigorously."

The suit arrives at a complex moment for Mr. Ailes, who is facing new challenges to the television empire that he has overseen, with near-total control and huge success, for two decades.

While he retains the support of his corporate boss, Rupert Murdoch, Mr. Ailes, 76, has sometimes clashed with Mr. Murdoch's sons, James and Lachlan, who have ascended to the most senior leadership roles at the company.

(…)

Ms. Carlson, 50, filed her lawsuit in Superior Court in New Jersey, where Mr. Ailes maintains a residence. She contends that during a meeting last fall to discuss her concerns that she was being treated unfairly, Mr. Ailes told her: "I think you and I should have had a sexual relationship a long time ago and then you'd be good and better and I'd be good and better."

When she rebuffed him, the lawsuit claims, Mr. Ailes retaliated by reducing Ms. Carlson's salary, curtailing her on-air appearances and, to her surprise, declining to renew her contract last month.

Ms. Carlson's suit, filed by the law firm Smith Mullin of Montclair, N.J., names Mr. Ailes as the sole defendant and seeks a variety of compensatory damages. Her lead lawyer, Nancy Erika Smith, said in an interview that Ms. Carlson's grievance was with Mr. Ailes personally, not the Fox network.

"We were considering taking action before she was terminated," Ms. Smith said. "The firing sort of pulled the trigger for us."

Mr. Ailes is known as a fierce public relations warrior who can be ruthless with enemies. Ms. Carlson can be self-deprecating on air, but she is working with a formidable team: Ms. Smith once brought a sexual harassment suit against a former acting governor of New Jersey, and Ms. Carlson's husband, Casey Close, is a powerful sports agent known for tenacious negotiating on behalf of clients like Derek Jeter.

Ms. Smith, the lawyer, said that several women had contacted her saying they had similar experiences with Mr. Ailes, although she declined to name them. A 2014 biography of Mr. Ailes, by the journalist Gabriel Sherman, "The Loudest Voice in the Room," recounted an episode in the 1980s, when Mr. Ailes was at NBC, involving a woman named Randi Harrison who said he offered her an extra $100 a week in salary in exchange for having sex with him "whenever I want." (Fox News denied the claim at the time; Ms. Harrison corroborated the account in a phone interview on Wednesday.)

Ms. Carlson joined Fox News in 2005. In her suit, Ms. Carlson, who once walked off a Fox set as her co-anchors made jokes about women, portrays a culture at the network where casual sexism is tolerated, part of a broader Ailes news aesthetic of bombastic coverage and physically attractive talent.
Taken on their face, Carlson's allegations put forward a classic case in which an employer demands sexual favors from a female employee and then retaliates against her when those advances are rebuffed. In this case, the retaliation would consist both in removing her from the cast of Fox & Friends, which apparently resulted in a pay cut even though she received her own show as a result, and in refusing to renew her contract, although in that case the fact that ratings were down among a key demographic could potentially stand as a defense. As is usually the case in these situations, there doesn't appear to be any independent evidence supporting Carlson's claims, or Ailes' defense for that matter, so that lawsuit would essentially come down to a 'he said, she said' situation that often makes a case difficult for Plaintiff's to prove even under the "preponderance of the evidence" standard that prevails in civil cases such as this. That is one reason why many cases such as this are settled privately rather than dragged through court. Whether that happens here or not remains to be seen. If the allegations are true, though, then this is likely to lead to major headaches for Ailes and his employers at Fox News, which have already been under pressure over the past year thanks to increasingly vigorous competition from CNN and MSNBC.
At first glance, there are several things unusual about the case. The first is the fact that it was filed in Bergen County, New Jersey, where Ailes lives, even though it purports to be based in violations of the New York City Human Rights Code. There's no question that the New Jersey court has jurisdiction over the case given Ailes' residence there, but filing a lawsuit there when the legal basis for the claim is based in New York City law is slightly odd to say the least. The suit could have also likely been filed in New York where Ailes does business, and where the Courts are arguably more familiar with the applicable law. This question of jurisdiction and venue could be the subject of pre-trial litigation. Also unusual is the fact that the lawsuit omits any claims under Federal law even though it would seem clear that the facts as alleged do give rise to a cause of action under Title VII of the Civil Rights Act of 1964 in addition to the violations of New York City law. There are also likely claims under New York state law that Carlson could take advantage of. Why these claims are not included in the lawsuit is unclear.
The final unusual thing about this lawsuit is perhaps the biggest one. Ordinarily, when a case like this is filed the primary Defendant is the employer itself. In this case, that employer would be Fox News Channel and/or its owner News Corporation, the conglomerate owned principally by Rupert Murdoch that owns Fox News. Assuming these allegations are true, when Ailes engaged in this behavior he did so as an agent of the employer and, under applicable law, the employer would be just as liable as he would be if a Judge or jury found for Carlson at the end of a trial. Perhaps the Carlson's attorneys believe that by leaving Fox out of the lawsuit for now they can force Ailes into a settlement. Even if that logic made sense though, omitting the employer as a Defendant reduces the potential settlement value of the case significantly.
In any case, given the prominence of Ailes and Fox News in the political and media worlds, this lawsuit seems sure to have an impact going forward. As the saying goes, stay tuned.
Here's the Complaint:
Gretchen Carlson v. Roger Ailes by Doug Mataconis on Scribd