Trump Admits it (Again)
Shameless (but not surprising).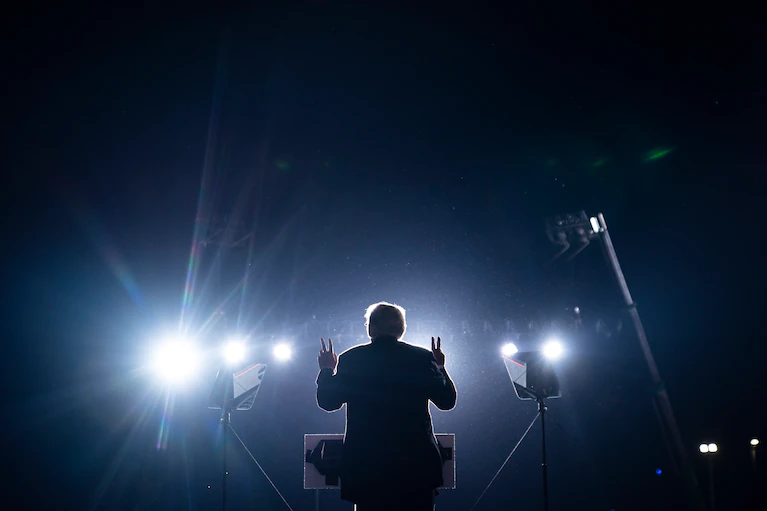 One of the weird realities of the various bad behaviors of the 45th president (from the merely strange to the potentially felonious) is that he basically does them all out in the open in a way that renders them seemingly inert. His bizarre way of delivering these nuggets of naughtiness seems to further denigrate their ability to shock the consciences of many who listen. His lack of shame somehow makes his shameful utterances and acts palatable in some weird way that they would not have been if he acted normally and then these actions were revealed to the public.
Consider: if he was publically saying what he should have been saying about the election, but was secretly taped trying to get the Vice President to overturn the election, that would be a scandal. But if he says it to a crowd in a room full of cameras? Well, that's just Friday:
To use a phrase I often have during the Trump era: it is stunning, but not surprising, that the very week the House investigation is trying to get the public to understand that Trump tried to get Pence to overturn the election Trump himself admits that, oh yes, that was what I wanted. Granted, this is no revelation, as he has said all of this multiple times before. But it is nonetheless quintessentially Trumpian to do so this week.
BTW, it will shock readers to know that his understanding of what Jefferson did vis-a-vis the election of 1800 is, well, rather flawed (to include the fact in the clip that Trump mistakenly assumes Jefferson was elected to VP in that election, not to the presidency). So, for anyone who wants a run-down of what he is talking about, here is a piece from January 5, 2021 by history professor Holly Brewer: No, Thomas Jefferson Didn't Rig the 1800 Vote Count. (Sorry, but the piece cannot confirm or deny whether the phrase "hear ye, hear ye" was uttered on the floor of Congress that day).
The bottom line remains that Pence did the right thing on January 6th and he has at least said confirmed his lack of power to do what Trump wanted him to do since that day. I give him credit for that, but I also would say that if he really valued the country over his own political ambitions, he would have testified to the committee live and, indeed, would have been more forceful from the beginning about what Trump wanted him to do. Instead, he is too afraid to risk his (in my view) paltry chances of being the 2024 GOP nominee/being ostracized from GOP society to use his position to protect American democracy. Of course, this is no surprise since he willingly lent what credibility he had to Trump in 2016 and onward, again in hopes of one day being president.
See, also, the NYT: A Day After a Portrait of Pence in Danger, Trump Attacks Him Again.