Trump asks Putin for Dirt, Again
It's okay to ask a war criminal for some political dirt on your opponent, right?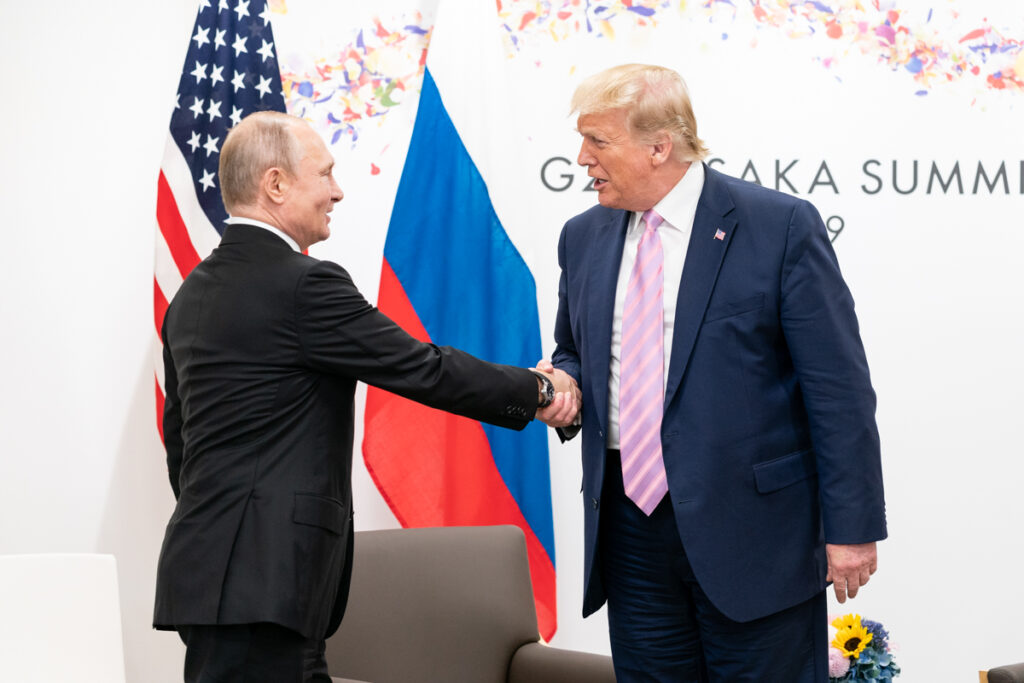 Given that Vladimir Putin ordered the invasion of a neighboring country without provocation, has proceeded to level cities, and is certainly guilty of war crimes, you'd think that it would be political suicide for an American politician to opine in public about how Mr. Putin might could do him a political favor.
Well…
Someone page Senator Collins, as I don't think Trump learned any lessons from being impeached for trying to leverage foreign governments for dirt on Biden. I suspect she would find this clip concerning, however.
All flippancy aside, this clip shows not only the efficacy of Russian disinformation but Trump's ongoing willingness to parrot it. To me, this is just further evidence that confirms the gullibility of Team Trump and its vulnerability to Russian interference in their political behavior, including back during the 2016 campaign.
In the word salad on the display above, he continues to reiterate the false notion that Ukraine had something to do with HRC's e-mails, various conspiracies about Hunter Biden, and a new one (to me) about the wife of Moscow's mayor giving the Biden's money.
The likely defense, that he is just "asking questions" ought to be utterly rejected.
All of which reminds me directly of the following (via the PBS Newshour): Trump asked Russia to find Clinton's emails. On or around the same day, Russians targeted her accounts.
It is profoundly troubling that he is still considered the frontrunner for the GOP nomination ins 2024. (Of course, it is profoundly troubling that he was president for four years).