Trump Judge Acquits January 6 Non-Rioter
Two hundred-odd people have pled or been found guilty. One has been acquitted.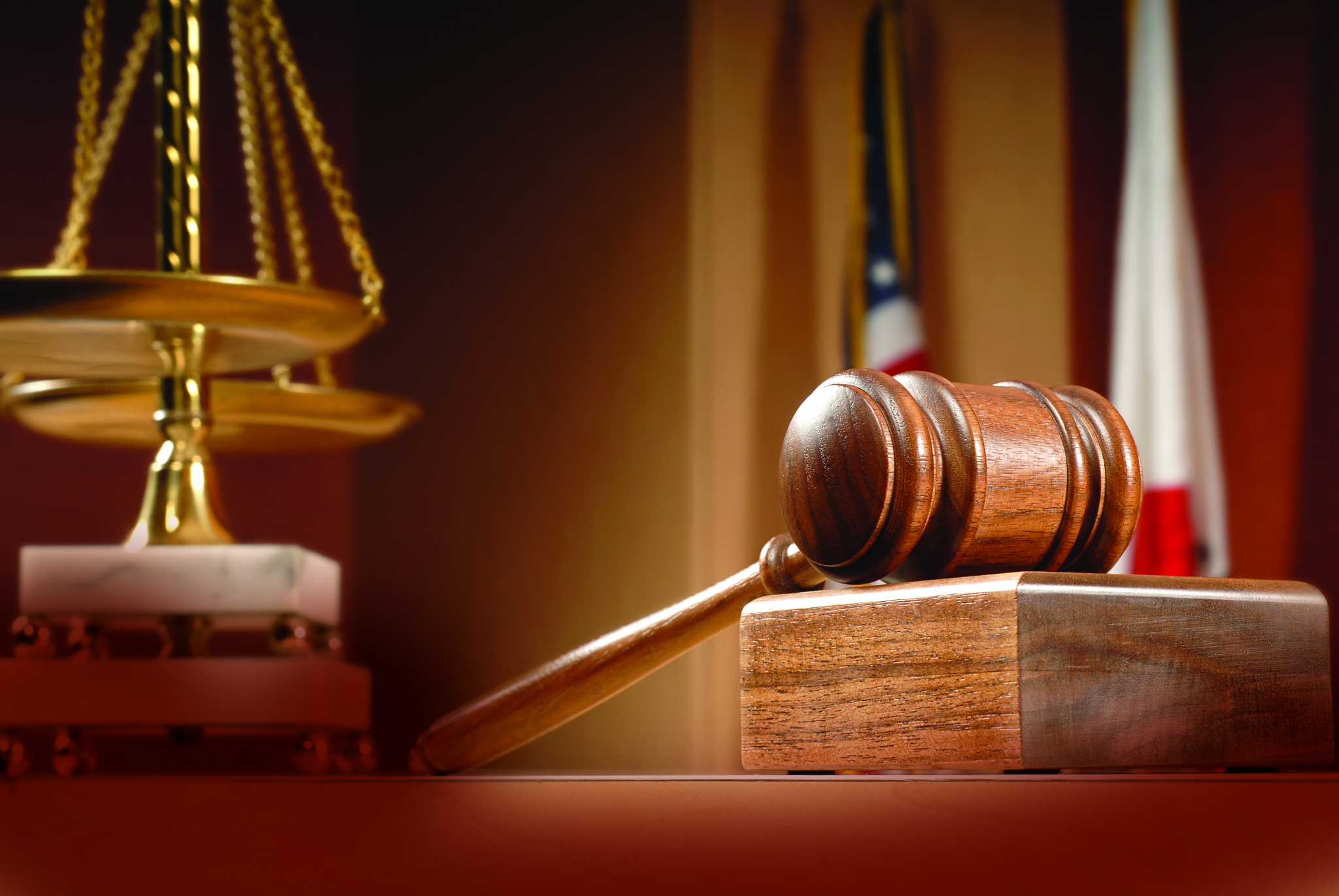 POLITICO ("Judge issues first outright acquittal of Jan. 6 riot defendant"):
A judge has issued the first outright acquittal of a defendant charged in the Capitol riot.

Following a two-day bench trial in U.S. District Court in Washington, New Mexico engineer Matthew Martin was acquitted Wednesday on four misdemeanor charges by U.S. District Court Judge Trevor McFadden. Martin claimed that he thought the police had allowed him into an entrance near the Capitol Rotunda on Jan. 6, 2021.

McFadden said that, based on video of the scene, that assertion was at least "plausible" and that prosecutors failed to prove the case beyond a reasonable doubt. "People were streaming by and the officers made no attempt to stop the people," said the judge, an appointee of President Donald Trump.

Prosecutors argued that broken windows and blaring alarms should have alerted Martin that he did not have permission to enter, but McFadden said the sheer size of the crowd coupled with the conduct of the police undermined that evidence.

The ruling is a blow to the Justice Department and seems likely to elevate similar defenses from hundreds of other members of the mob who have claimed that they didn't know they weren't permitted inside the Capitol and believed that police officers had approved their presence.

Martin, who became the first Jan. 6 defendant to testify in his own defense, said he believed that an officer waved him into the Rotunda lobby at about 3 p.m. that day. McFadden said that he did not believe that, but that the way the officer briefly interrupted the flow of people and then stepped back to allow it to resume could have given Martin that impression. "I do think the defendant reasonably believed the officers allowed him into the Capitol," the judge said.

McFadden stressed that he wasn't criticizing the officers, who he said "were grossly outnumbered at that point." "I think they acted responsibly and reasonably throughout," the judge said.
The prosecutors are almost certainly correct that a reasonable person, seeing broken windows and hearing blaring alarms, would sense that something was amiss and that entering the building was unwise. But I could see a judge thinking there was reasonable doubt as to whether a particular individual thought otherwise.
However, the verdict could be viewed as a message from McFaddento prosecutors that pursuing criminal charges against nearly every demonstrator who entered the Capitol on Jan. 6 was unwise and that resources should have been trained more intensely on those accused of violence or of conspiring to block the electoral vote count.
I'm sympathetic to that notion, actually. And the expenditure of taxpayer resources to punish Martin for "aggressive tourism" serves no obvious purpose.
McFadden called Martin's conduct "about as minimal and not serious as I can imagine" among Jan. 6 defendants.

Martin faced charges of entering and remaining ina restricted area set up for a Secret Service protectee, disorderly conduct in such an area, disorderly conduct on the Capitol grounds and parading or demonstrating in the Capitol.

The judge said that after Martin went inside, he generally milled around and stayed away from areas in the Rotunda where some demonstrators were taunting and skirmishing with police.

"He seemed quite quiet and orderly," McFadden said. "He did not shout. He did not raise his flag."

McFadden also said that while Martin was in the Capitol, he spent much of the time making videos with his phone, which the judge said wasn't much different than what members of the press were doing.

McFadden called the first charge against Martin, knowingly entering in and remaining in a restricted area, a "close call." The judge added: "But under our system of justice close calls go to the defendant."
I have argued, almost from the beginning, that what I have termed the "Capitol riot" of that day was more than one thing. There were organized right-wing thugs out to wreak havoc and/or intimidate Senators into throwing out electoral votes for Biden. There were Stop the Steal protestors whipped up into a frenzy by Trump. There were hangers on there to take selfies for their social media accounts. And there were people like Martin, who wandered into the Capitol well after the initial breach who were basically just soaking up the atmosphere.
Distinguishing between these groups at the individual level is challenging, indeed. As is determining the appropriate level of punishment for each individual, given that it's essentially a one-off occurrence that has to be retrospectively shoehorned into existing criminal statutes. Prosecutors are, not surprisingly, trying to narrow the distinctions. Judges are charged with making them. It's right there in the name.
Alas, while—judging only from the POLITICO account—McFadden strikes me as having gotten it right here, the fact that he was appointed by Trump naturally raises questions of bias. (Of course, the same is true of Democratic appointees, who would presumably be more inclined to see all of the Trumpers as insurrectionists.)
Prosecutors urged the judge to treat Martin's testimony with extreme skepticism, contending that he was evasive on the stand and had carefully crafted his answers to downplay his culpability. They noted that Martin and his attorney had attended a recent Jan. 6 trial McFadden presided over and studied how to craft a defense that might play to his previous rulings.

McFadden's verdict is the latest in a series of rulings from the Trump-appointed judge that have disappointed prosecutors and broken sharply from colleagues on the U.S. District Court in Washington.

McFadden has repeatedly given short probation sentences to Jan. 6 defendants who the Justice Department has said deserved jail time. And he has questioned the merit of some of the misdemeanor cases that the department has brought against some nonviolent defendants in the Jan. 6 mob.
There's too little information to go on here. That prosecutors think someone they have charged with a crime deserves jail time is almost axiomatic. And, honestly, misdemeanor offenses by people with no priors likely should come with light punishment. But, again, that requires looking at individual conduct rather than the "Capitol riots" as an entity.
It's noteworthy that Martin has already paid heavily for his actions that day, even though he was ultimately acquitted. In addition to whatever legal bills he has incurred over the past fifteen months, he's lost his job.
Martin didn't show visible emotion in the courtroom as he listened to the verdicts on Wednesday afternoon, but told reporters outside the courthouse that he hoped to get his job back as an engineer for a government contractor in Los Alamos, N.M. He was fired after his employer learned of his involvement in the Jan. 6 events. Martin also lost a "Q" Energy Department security clearance that he held.
My guess is that, even though he has been acquitted, he won't get the clearance back. And that limits his employability.
An interesting coda to the story that speaks to the "trial tax" Matt Bernius has written about.
About 200 of roughly 800 people charged in connection with the Jan. 6 riot have pleaded guilty. Sentences have ranged from probation to more than five years in prison.

However, before Wednesday's not-guilty verdicts for Martin, trials had been completed in only two other Jan. 6 cases. The first Jan. 6 defendant to go to trial, Texas militia member Guy Reffitt, was convicted by a Washington jury last month on all five felony counts he faced.

The second case, that of Couy Griffin, a New Mexico county commissioner and Cowboys for Trump founder, was also a bench trial before McFadden. Griffin faced two misdemeanor counts: entering a restricted area and disorderly conduct. McFadden found Griffin guilty of the trespassing charge but acquitted him of disorderly conduct.
While the 6th Amendment guarantees the right to a speedy trial, inadequate infrastructure means that they seldom occur. We're fifteen months out from the riot and only three of 800 people have seen their cases go to trial—plus another 200 or so who pled guilty in exchange for getting the damn thing over with. That's roughly 600 people who have had their lives on hold, lost jobs, and face untold legal bills over what, in almost all cases, are misdemeanor offenses. That's a hell of a "tax."
I get that most OTB readers will have little sympathy that this is happening to relatively affluent white people who support Donald Trump. But few of them are actually criminals in any meaningful sense.
We should absolutely be allocating as many resources as necessary to get to the bottom of the conspiracy to steal the election. We should absolutely go after the Proud Boys and others who plotted the assault on the Capitol and those who committed acts of violence and mayhem that day. But I'm not sure what purpose is served by going after sad sacks like Martin.