Trump, the Rule of Law, and Normalization
Even incredibly abnormal Presidents are Presidents.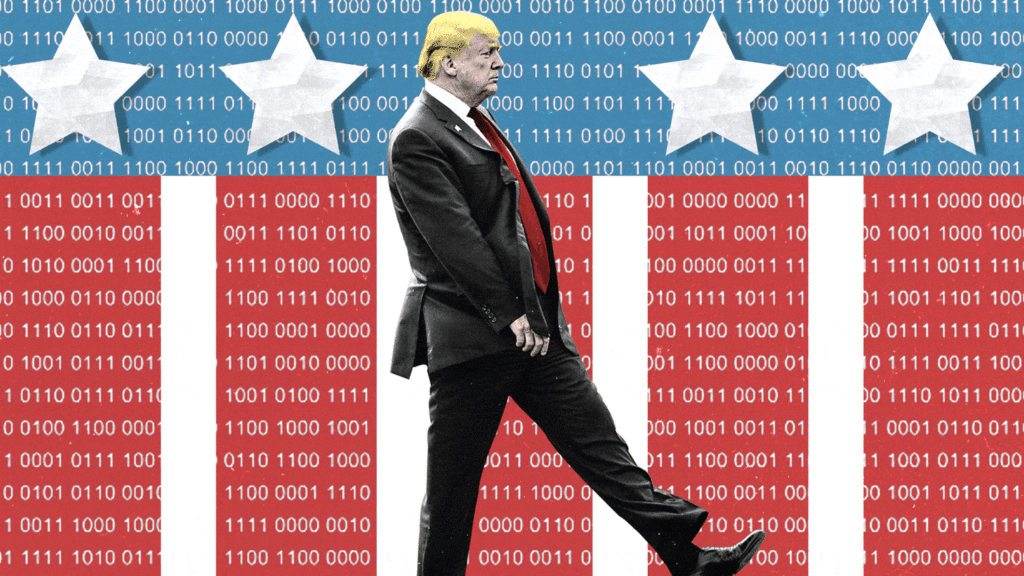 Yesterday, I highlighted the Justice Department's decision to continue seeking to stand in for former President Trump in a defamation suit. While initially gobsmacked, I defended this decision after reading the DOJ explanation.
University of Washington political scientist Scott Lemieux vehemently disagreed over at Lawyers, Guns, & Money, in a post titled "SPENDING TAXPAYER MONEY IN DEFENSE OF AUTHORITARIANISM IS NO VIRTUE." But his only explanation beyond the headline is "There are legitimate prerogatives of the presidential office. This isn't one of them."
The link takes us to a column from last October by Barbara McQuade, MSNBC Opinion Columnist, arguing that blanket immunity from defamation suits for Presidents is a bad idea. This is a perfectly reasonable position which some OTB commenters, including regular HarvardLaw92, took in the comments section yesterday.
But that isn't the DOJ's call. They had to decide whether Trump's speech was made in the performance of his presidential duties and whether, therefore, to take the case on behalf of the United States. A federal appeals court, and quite possibly the United States Supreme Court, will ultimately decide the question of whether the speech was made in his official or private capacity.
Lemieux's co-blogger, University of Colorado law professor Paul Campos, has a more interesting take in a piece entitled "PRETENDING THAT WHAT'S HAPPENING ISN'T HAPPENING." It begins with approvingly reposting a reader comment from Lemieux's post that declares, in part,
I guess all I can come up with is that the Democrats have basically submitted to Trump. Not that they want him to win or be President, but the large majority of elected Democrats have all agreed to act like he was normal, real, legitimate. They don't see any need or desire to act like there's a real threat there. He was just a President.

[…]

We talk all the time about how we can't let Trump be normalized, but he has been. And the highest levels of Democratic governance are not just letting it happen, but actively abetting it. 
To which Campos adds,
Basically, what we have here is a bunch of Very Serious Institutionalists who are arguing about whether the kitchen backsplash should be switched out. They're having this argument even though a fire is spreading rapidly through the house, because it's a lot less disturbing to argue about backsplash options than to contemplate the prospect of being burned alive, and then maybe trying to do something about it.

As to what to do about that, I too am short on bright ideas, but a good first step would be for people like Merrick Garland and his boss to stop pretending that Donald Trump and the Republican party (a distinction for the moment without a difference) aren't actively trying to destroy the United States.

Yes I realize that in the abstract a "politicized" DOJ is a really bad thing. A worse thing is when someone is trying to literally kill you and you keep trying to get them to appear at an Aspen Institute panel moderated by David Brooks.
So, I will cop to being a Very Serious Institutionalist. I left my political party and voted for my least-favorite-ever Presidential nominee from the other party in 2016 because I thought Donald Trump would be a very bad President. I underestimated just how bad a President he would be. But, at the same time, I thought and continue to think that he was the legally elected President and therefore had all of the powers, rights, and privileges that came with that office.
I supported his impeachment and removal from office over the Ukraine affair although, frankly, I thought it among the lesser transgressions of his oath up to that point. I voted for his 2020 opponent. I supported his second impeachment for inciting the 6 January Capitol riots and was chagrined but not shocked that he wasn't removed for it.
But none of that, frankly, has anything to do with the matter at hand. Trump was an abhorrently abnormal President but he was, nonetheless, still President. Either a President's speech in office constitutes official speech or it doesn't. While I think it would be a bad idea, I'm amenable to being persuaded that we should change the rules prospectively to make future Presidential statements that defame citizens subject to private lawsuits.
Regardless, saying that a rape accuser is lying about the rape and implying that she's undesirable to boot is not an emergency situation requiring retroactively changing the rules. Indeed, Trump is currently an ex-President with absolutely no power aside from whatever influence he still wields with Republicans. Making him subject to one particular private defamation suit will have next to no bearing on whether he's re-elected in 2024.
If one believes Trump and his party are "actively trying to destroy the United States," it actually makes sense to double down on upholding the norms they are trying to destroy. And the rule of law should be at the top of the list.