Trump Wants to Divest Federal Retirement Fund of China Stocks
Should public employee pensions be an asset in the administration's foreign policy?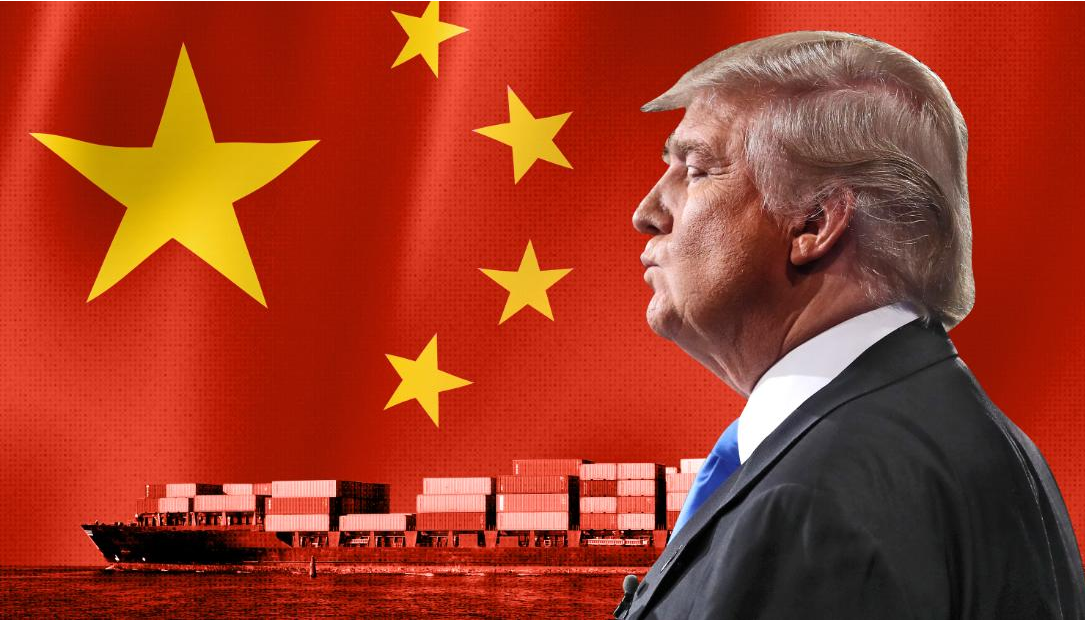 WaPo ("Trump eyes federal retirement plan investments as part of showdown with China over coronavirus"):
President Trump's intensifying showdown with China over its handling of the coronavirus pandemic is expanding to a new battlefield: the retirement portfolios of 5.9 million federal employees and U.S. service members.

In recent days, White House officials have moved to seize control of a little-known board that administers the $557 billion federal retirement program for most active and retired federal employees and military members, with some aides eager to halt the flow of billions of dollars into an index fund that includes Chinese companies, according to two White House officials and an outside Trump adviser involved in the discussions.

Trump on Monday nominated three members to replace the majority on the Federal Retirement Thrift Investment Board, made up of five investment experts who oversee the retirement plan. All of their four-year terms have expired, and Senate Majority Leader Mitch McConnell (R-Ky.) and House Speaker Nancy Pelosi (D-Calif.) have not replaced those serving in the two seats they control.
As both a federal employee and a decided not-fan of the current administration, I'm more than a bit leery of the fund being used as a political football. It's not at all obvious to me why such a board should be politically appointed at all as opposed to, say, voted on by federal employees.
But, as to the divestment issue, I'm rather torn.
With its new nominees, the White House is taking steps to block the plan's $40 billion international fund from investing in a fund that contains about 11 percent of China-based stocks, according to people familiar with the strategy.

"Obviously, the president doesn't want this investment to take place and is looking for other alternatives," said a senior administration official who was not authorized to speak about the nominations. "These individuals will be key to making that happen."

The move comes as Trump has sought to put the blame on China for the coronavirus pandemic and senior U.S. officials have begun explore proposals to punish or demand financial compensation from the country.

The effort to block any Chinese investment by the retirement plan, the largest defined contribution program in the world, comes as the current board is preparing to transfer assets to the new fund. The board has said it is following a responsible investment strategy — recommended twice by an outside consultant — that will allow its members to accrue potential gains from China's growing economy.

TSP spokeswoman, Kim Weaver, told The Washington Post last month the shift in strategy "is not about China, from our perspective."

Advocates for federal workers say reversing the strategy could hurt millions of employees saving for retirement by walling off investments that are widely available in other 401(k)-type plans.

"Participants want investment options that pass the fiduciary responsibility test — not any political test," said Jacqueline Simon, policy director for the American Federation of Government Employees, the largest union representing federal workers.
I'm not particularly sympathetic to Simon's position. While I have a vested interest in my retirement fund being as robust as possible, it seems perfectly reasonable for investments to align with the foreign policy of the country. During the Cold War, I wouldn't have expected the fund to have investments in the Soviet Union or its satellites. And, while we're not exactly in a cold war with the PRC, we're strategic competitors and the relationship is worsening.
Still, as with all things in the Trump era, this is further complicated by the nature of our policymaking process. I would be more cheerful about the fund being constrained by American foreign policy interests if our foreign policy were being made according to American interests rather than Trump's pique, whims, and other personal considerations.