Trump's Tweeting Losing Its Impact? One Study Says Yes
According to one new study, President Trump's tweets aren't having the same impact they used to.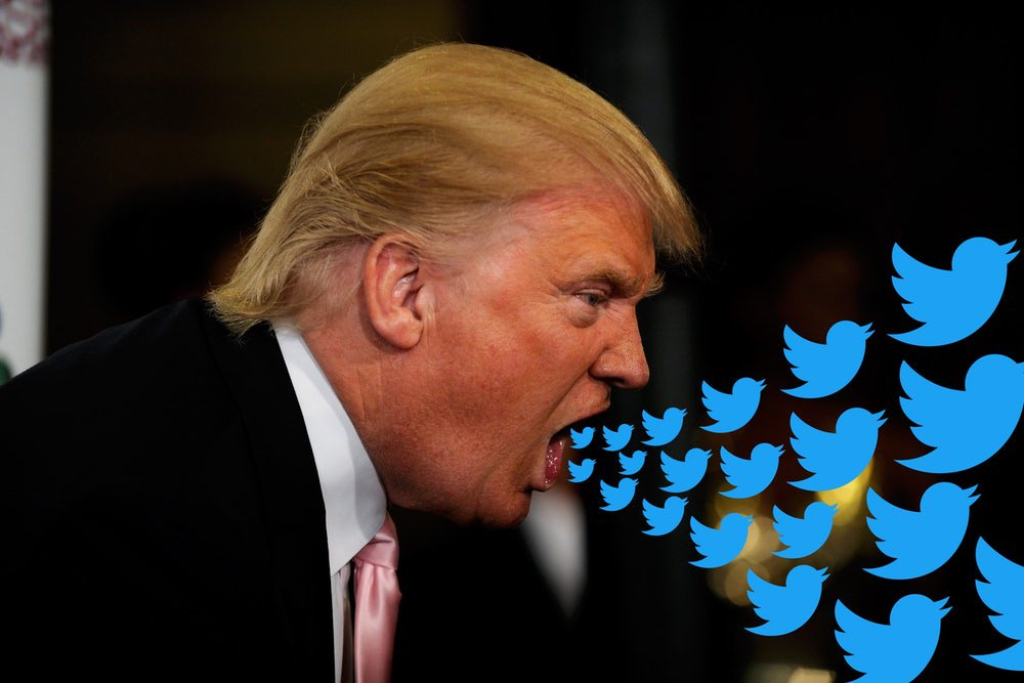 However it ultimately ends, when the history of Donald Trump's Presidency is written, there will likely be an entire chapter or two devoted to Twitter and the manner in which the President used that medium to communicate with supporters, spread his message, and attack opponents before he became a candidate, while he was running for the Presidency, and after he became President.
While the Obama Administration used Twitter and other social media outlets to communicate its message, Trump has been unique in his use of the medium to set the agenda. In the beginning, Trump's Twitter account was used mainly to promote Trump, Trump-branded products, and his television shows The Apprentice and Celebrity Apprentice. At that point, the account appears to have been run by people working for Trump rather than himself. At some point in early 2011, though, Trump took over the account on his own and started using it to comment on politics and things he saw on television, as well as to attack celebrities with whom he was feuding such as Rosie O'Donnell. At some point, he also started using it to comment on politics and to spread his attacks on former President Obama, including his insistence during that period that the President was not born in the United States. The rest, as they say, is history.
Now, though, there's increasing evidence that Trump's Presidential tweeting may not be having the as big an impact as it used to:
resident Trump's Twitter interaction rate fell significantly in the eight months following his election and declined further in 2019, according to an analysis of data by CrowdTangle reported by Axios

Trump's interaction rate, defined as retweets and likes per tweet divided by his number of followers, fell from 0.55 percent in November 2016 to 0.32 in June 2017, and was at 0.16 percent as of May 25.

The Toronto Star's Daniel Dale told Axios that many of Trump's tweets contain rhetoric he has repeated too often to shock casual readers.
For example, Trump has tweeted "no collusion" 54 times since April 1, "no obstruction" 30 times, "witch hunt" 20 times and "treason" seven times, the news outlet noted on Sunday.


While Trump's interactions per tweet have increased recently, his followers have grown by a much larger percentage, according to the analysis. He is also tweeting more often, meaning the interactions are spread out across more posts. Trump tweeted 157 times per month during the first six-month period analyzed, but 284 times per month over the last six months, Axios added.


Trump is on track to see his lowest month in almost 2 1/2 years for Twitter interaction rates in May, even as he closes in on his one-month record for tweets, not counting retweets, according to the analysis.


Despite the frequent headlines generated by combative or insulting tweets from Trump, apolitical tweets from the president have generated some of his highest interaction rates, according to the analysis. .
Part of the reason for the drop in Trump's interaction rate may simply be due to the fact that he has far more Twitter followers how than he has in the past. At the moment, the President has roughly 60.7 million followers. Even assuming that some of them are not "real" accounts that's still a heck of a lot of followers. It also means, though, that a measurement such as interaction that depends on the number of followers to be calculated is going to necessarily be impacted when the number of followers goes up. Nonetheless, it does appear that Trump's tweets are having somewhat less of an impact, or at least that people are re-tweeting or responding to them at a lower rate than they used to.
It's also worth noting that it's likely that not all of the people who follow Trump are necessarily fans and supporters. It's likely that nearly every political reporter out there follows him because keeping an eye on Presidential tweets and the impact they have on politics is, for better or worse, part of their job. Others seem to follow him out of a morbid sense of curiosity not unlike people who slow down when they pass the scene of an auto accident on the highway. Those people are unlikely to retweet or respond to the President's ranting.
None of this is likely to mean that Trump is going to stop using Twitter any time soon. For better or worse, his Tweeting, which typically occurs either early in the morning or later at night, continues to drive news cycles and continues to be controversial. That's likely only going to increase as we get closer to the 2020 election. Indeed, Trump has already started using his Twitter account to attack potential 2020 candidates such as Joe Biden, Bernie Sanders, Elizabeth Warren, and Pete Buttigieg. He has also used it, of course, to attack the Russia investigation in general and Special Counsel Robert Mueller in particular. The closer we get to 2020, the more likely it is that this will increase.