Trust vs. Outsourcing Judgment
Modern life requires us to put a high degree of trust in those to whom we delegate responsibility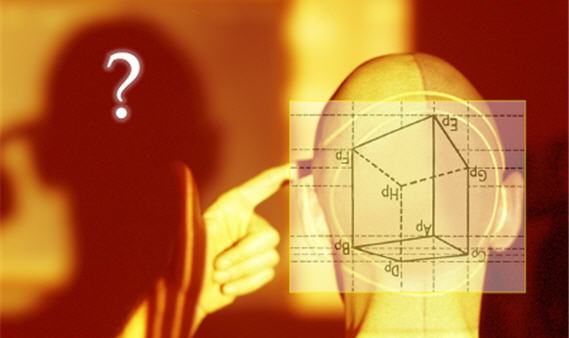 Kevin Drum has gotten some flak, including from this blog, for this passage:
If it had been my call, I wouldn't have gone into Libya. But the reason I voted for Obama in 2008 is because I trust his judgment. And not in any merely abstract way, either: I mean that if he and I were in a room and disagreed about some issue on which I had any doubt at all, I'd literally trust his judgment over my own. I think he's smarter than me, better informed, better able to understand the consequences of his actions, and more farsighted. I voted for him because I trust his judgment, and I still do.
Frankly, I didn't think much of it at the time. Indeed, I used an earlier passage from the post — adding, "I agree, down to the comma, with every bit of that" — as a jumping off point for a discussion about the intervener's dilemma. But, I must confess, Glenn Greenwald's juxtaposition of it with a similar quote from Britney Spears made me chuckle.
Still, I've read pretty much everything Kevin has written over the last eight years and had a pretty good idea what he meant. For those who didn't, he elaborates in a follow-up:
I think pretty highly of Barack Obama's judgment. But what does it mean to say that? Just this: that I think highly of his judgment even when I disagree with him. How could it be otherwise, after all? If, when you say that you trust somebody's judgment, what you really mean is that you trust their judgment only to the extent that they agree with you, that's hardly any trust at all. Just the opposite, in fact.

To make this more concrete, I also think highly of Glenn Greenwald's judgment on issues of civil liberties and the national security state. This means that when he takes a different position than mine, it makes me stop and think. After all, we're on roughly the same wavelength on these subjects, and they're subjects that he's often thought about longer and more deeply than me. This doesn't mean that I've outsourced my brain to Glenn, but it does mean that he influences my judgment, and that's especially true on issues that I'm unsure of.

Ditto for Obama. Unlike Glenn, perhaps, I'm unsure about the wisdom of our Libya intervention, and the fact that I'm unsure makes me more open to giving Obama's judgment a fair amount of weight in this matter. That's what it means to respect another person's judgment. On the other hand, as my post made clear, it doesn't mean that he's persuaded me. As I said twice, I think the Libya intervention was mistake. I wouldn't have done it. But partly because a president I respect disagrees, I'm open to the possibility that I'm wrong. His position has made me stop and think. [emphases mine – jhj]
Because thinking about foreign policy–and specifically, the nature of intervention–is what I do for a living, I tend not to be very deferential on the subject. My opinions are pretty firm. Even so, there are a handful of people who, if their positions differ from mine, cause me to at least confront their arguments internally.
And, while I'm obviously not an Obama supporter, I completely understand why Kevin would strongly value his judgment on matters of national security policy. Aside from trusting his intellect and character, the fact of the matter is that the president–any president–has a team of extraordinarily smart people around him who are constantly being fed information from a network of thousands of smart people who do this for a living. That doesn't mean they're going to make the right decision–there's a whole school of thought saying they're prone not to–but they've got a better basis for decision-making that the average smart newspaper reader.
Hell, I do this for a living and am fully aware that I have only a cursory knowledge of Libya's internal politics and the various factors in play in predicting the consequences of various actions and non-actions  on the part of the United States, our NATO and coalition allies, and the various anti-Gaddafi forces. My strong sense that neither do the people in charge of our policy-making happens to feed into my default position of Stay The Hell Out Of  Other People's Civil Wars (pronounced StuhHoopChuhWaah.) And that's reinforced by the fact that Robert Gates and the leadership of our intelligence community seems to share my trepidation.
On the other hand, guys like Steven Metz and Marc Lynch, who are not only far more expert in matters of insurgency and Middle East politics but have a better track record of prediction than I, make some pretty compelling arguments the other way. Like Kevin, not enough to change my mind. But enough to give me pause.
The nature of both representative democracy and complex modern societies requires us to put a high degree of trust in those to whom we delegate responsibility. We know that they're generally smarter about their subject matters than we are, simply because that's what they do.  By no means does that mean we should suspend skepticism or meekly accept judgments that strike us as wrong.  We should ask questions and diversify the range of expert opinions we consult. The greater the risk, the more skepticism and less deference is due. But starting with the proposition that those whom we reason reason to trust are probably doing the right thing is reasonable enough.