Turkey On The Brink?
Has the Arab Spring come to Turkey?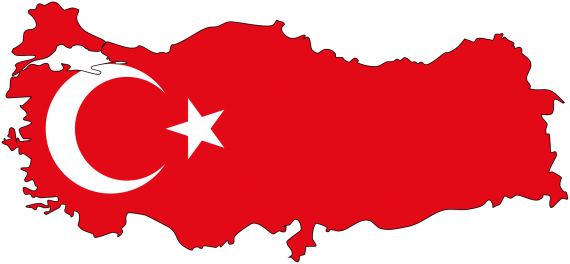 For several days now, Turkey has been wracked by protests that seem to be becoming more widespread day by day. It all started in Istanbul when, seemingly without planning, a group of Turkish citizens gathered to protest the government's decision to raze a local park as part of a wider development project. As the days have gone on, though, it's become clear that, as with the protests that erupted in nations like Tunisia and Egypt during the Arab Spring, these protests are about a lot more than the fate of a public park in Istanbul, especially since the protests have spread to other cities, but instead involve clear public dissatisfaction with the increasingly authoritarian rule of the Turkish Government:
ISTANBUL — After days of demonstrations that have presented Prime Minister Recep Tayyip Erdogan with his worst political crisis in more than a decade of power, the Turkish leader responded on Monday with a supremely confident flourish: he simply turned his back and left, boarding a plane to start a four-day good-will tour of Northern Africa.

Throughout the recent upheaval, Mr. Erdogan's behavior has given new fuel to already-simmering questions about his aims and methods — whether he has turned more autocrat than democrat, or at the least whether a deft politician has fallen into overconfidence.

Mr. Erdogan's political rise has been widely seen as the catalyst for a new era of Turkish influence and prosperity, and he has cast his government as a democratic model for nations with Muslim populations rising up against dictators. Domestically, he has the security of a strong power base among Turkish religious conservatives — a majority of the electorate — who were marginalized by the military and the country's old secular elite.

He alluded to that support on Monday, as protests continued across Turkey's major cities. He said he could "hardly contain" his constituents from leaving their homes to mount a counterprotest on his behalf. "Be calm, this will all pass," he added.

But for his opponents, his harsh dismissal of the protesters gathering in Istanbul and Ankara as "bums," and in particular his allowing the police to crack down on what began as a peaceful demonstration against the razing of a park in Taksim Square, is public evidence of a longer slide into authoritarianism. They cite years of intensifying crackdowns on dissent and the news media, and purges of the military officer corps.

"He has a highly majoritarian understanding of democracy," said Ilter Turan, a political scientist at Bilgi University in Istanbul. "He believes that with 51 percent of the vote he can rule in an unrestrained fashion. He  doesn't want checks and balances."

And after 10 years of Mr. Erdogan (pronounced AIR-doh-wan), a former Islamist activist, many liberal or secular Turks have expressed weariness over what they see as his attempts to impose on their private lives: what Cengiz Candar, a popular columnist, described Monday as his "conceit and arrogance."

He has sought to restrict alcohol, has repeatedly held that women should have at least three children and sometimes seems drawn to peculiar topics for pontification: this year, for example, he declared that the "era of white bread is over," and that Turks should go whole grain.

There is an added sting for many who have supported Mr. Erdogan. In his speeches, he has been an eloquent defender of inclusiveness and human rights — statements that added to his political draw among Turks who might otherwise have been put off by his Islamist past. Increasingly, however, his actions have seemed at odds with his words.

Mr. Erdogan has been lionized for serving jail time for reciting a poem with religious overtones in public while he was Istanbul's mayor. And in an interview last year with The Istanbul Review, a literary journal, he said: "Censorship is an unacceptable method of obstruction, not only in literature but in all arts, media, politics and many other fields. The freedom of expression is a right that we work to solidify every day and a subject we are particularly sensitive about."

But in the years since he became prime minister, his government has become a leading jailer of journalists and opposition writers. And over the weekend, he was particularly vocal about protesters' use of social media, singling out Twitter as a "menace" used to disseminate lies.
Of course, despite the fact that it has Yale University Political Science Professor  Seyla Benhabib addresses the issue of how it has expended under Erdogan:
In the weeks preceding the Taksim demonstrations, tempers were already flaring around new curbs on serving alcohol in public places passed hastily by the A.K.P.-dominated Parliament but not yet signed into law. The real problem, in a country where alcoholism is minimal, is Mr. Erdogan's "culture war" against the country's secular classes and the illiberal form of democracy that he is advancing. I've heard many Turks, both devout and non-observant, say: "If consuming alcohol is a sin, let me reckon with my own maker. The government cannot force us not to sin."

Mr. Erdogan's attempt to forge a Muslim moral majority is evident also in his government's stance on abortion, which, until recently, had prompted no theological or political controversies. Islam, like Judaism, gives priority to the mother's life and health over that of the fetus, but Mr. Erdogan, borrowing a page from America's Christian right, has introduced legislation to curb the availability of abortion through Turkey's national health insurance system. And he has compounded such measures, which would hurt poor women more than the wealthy, with nationalistic calls to increase the population of the great Turkish nation by recommending that all women have at least three children.

This moral micromanagement of people's private lives comes amid an increasingly strident government assault on political and civil liberties. Turkey's record on journalistic and artistic freedoms is abysmal; rights of assembly and protest are also increasingly restricted.

The highest political stakes involve a proposed transition from a parliamentary to a presidential system. Mr. Erdogan's model would give a newly empowered president the prerogative to dissolve the legislative assembly. Coupled with other reforms of Turkey's Constitutional Court, Mr. Erdogan's proposal portends the most extensive refashioning of the political system since the establishment of the secular republic in 1923. If a constitutional referendum is approved and Mr. Erdogan is elected the new president next year, Turkey could find itself with an authoritarian, charismatic presidential system resembling Russia's or Venezuela's much more than that of the United States or France, where a strict separation of powers defines and limits the president's authority.

(…)

This power grab has struck chords of alarm and anger deep enough to suggest that Mr. Erdogan may have miscalculated his strength. Some factions of his own party oppose him. Even President Abdullah Gul has urged moderation in response to the demonstrators.

The people who have now taken to the streets all over the country represent a new majority of observant and non-observant Muslim Turks, as well as some Kurds who had supported Mr. Erdogan's government because it seemed tolerant, pluralistic and cosmopolitan. But a new opposition, not only secularist and nationalist, is stirring. So far Mr. Erdogan has arrogantly dismissed his critics. If he continues to ignore their voices, the danger is that Turkey will descend further into violence and see its much-trumpeted experiment in Islamic democracy fail.
As I noted above, Turkey has always had an element of authoritarianism about it notwithstanding its ties to the West. Much of it began at the nation's founding out of the ashes of the Ottoman Empire and the precedent that was established back then that the nation, while overwhelmingly Muslim, would be secular in nature. Many times over the years, that meant that almost any overt expressions of faith, or indeed any link to the Ottoman era, outside of the mosque and the home being suppressed. For example, for many years after the nation's founding, it was impermissible to wear a Fez in public, because it was seen as in opposition to the government's efforts to modernize the country. In subsequent years, the Turkish military has stepped in to take control on more than one occasion when it appeared that the government may be veering away from Attaturk's secular, modenrist vision for the nation
Things have changed over the past decade. Erdogan's party is quite plainly openly non-secular, and he's used his power as Prime Minister to put into power Generals that were sympathetic to his party's agenda, thus making it less likely that the military will intervene to stop Erdogan's efforts to both amass power and to move the nation away from it's secular roots. More important, though, may be his efforts to change the very nature of the political system in Turkey from a parliamentary system to one where power is consolidated in the hands of a President. While the United States has had success with a system of divided powers with a President at the helm, history shows us that this type of system doesn't always translate well to other parts of the world. In this case, it seems quite plainly like an effort on Erdogan's part to consolidate power and reduce the ability of dissenting voices to change the system. One need only look to the "Presidential" system that has existed in Egypt for decades, and which has been exploited quite handily by Mohammed Morsi and his supporters since the fall of the Mubarak regime, to see what Turkey could turn into.
The difference, of course, is that Turkey is a far more important country in many respect than Egypt. It sits astride the Bosporous Straits and serves as the link between Europe and the Middle East. It sits on the border of Syria, where a civil war that is seemingly without end continues to rage. It has waged a decades long quiet war against its Kurdish minority. And, of course, it is a NATO ally. The implications of instability there are, arguably, more far reaching than anything we've seen from the Arab Spring so far. I'm not going to pretend to be an expert on Turkish politics, but it seems pretty clear that these protests have the potential to develop into a huge story.
So, prepare to spend the summer talking Turkey.