Twitter and the Military Professional
The risks are real but the rewards are spectacular.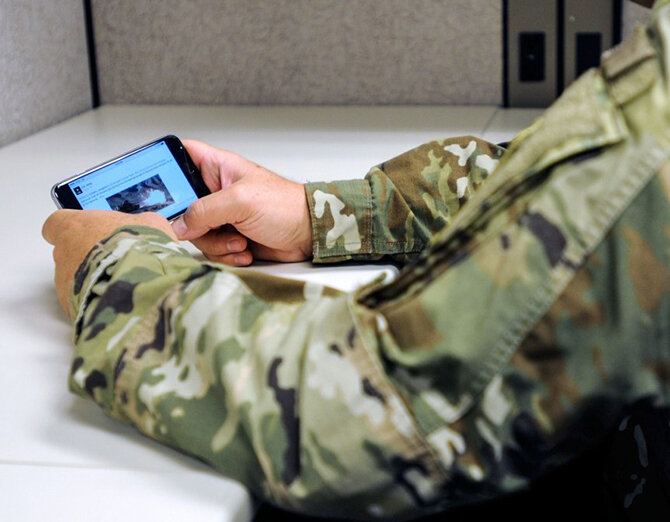 Perhaps of interest to few OTB readers but my latest for War on the Rocks, "Twitter Doesn't Have to be the End of the Conversation," has posted. It's a response to an earlier essay in the same publication from a smart young Army officer warning of the perils of social media for the military profession, both in terms of good order and discipline and civil-military relations.
My premise:
Social media has the potential to make anyone famous, but rarely in a good way. Tweets, TikToks, Instagram stories, Facebook posts, and the like can go viral, and thoughtless acts by otherwise obscure people can turn them into instant celebrities. This is equally true in the armed forces, as more than one young officer has learned the hard way.

These cautionary tales should be heeded by military leaders hoping to contribute to the conversation about the future of their profession. They should absolutely remember that they have sworn an oath to the Constitution and that their subordinates and the American public will see them as representatives of the institution, regardless of any disclaimers posted in their bios.

The duty to conduct themselves as professionals, however, should not deter them from the many benefits to be gained by interactions on social media. There is a vast network of national security professionals, uniformed and civilian, eager to engage. The ability to glean their insights and bounce ideas off them in real time is invaluable and was unimaginable even a quarter century ago.
The conclusion:
Military professionals should indeed be wary of the risks of social media, but we should not throw out the baby with the bathwater. Like it or not, the democratization and flattening of the conversation brought about by social media is here to stay. Like blogs before it, Twitter brings challenges that leaders will have to learn to manage. While Lipsky is correct that Twitter alone will not steward the military profession, the expansion of the proverbial "water cooler" to a global network brings enormous advantages. Not only will it enrich professional discussions and demystify the profession by making them public. It may also force leaders to ensure their actions — and the justification for them — can withstand public scrutiny. And, when those actions fall short, social media also has a role to play in promoting accountability and transparency in addressing deficiencies.
There's a lot in between, much of it drawn from a Saturday-morning Twitter conversation with my own network.