Two Christie Aides Indicted In Bridgegate Scandal While A Third Pleads Guilty
Two of Chris Christie's closest aides were indicted in connection with the Birdgegate scandal today, a third plead guilty, and Christie's Presidential ambitions are pretty much dead.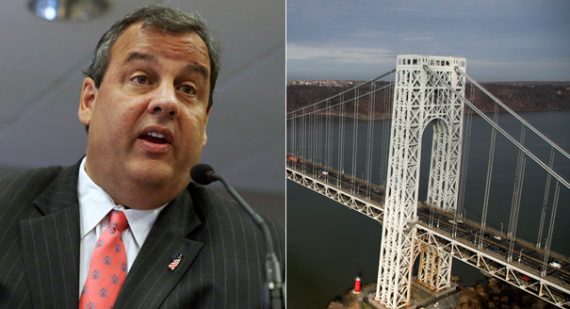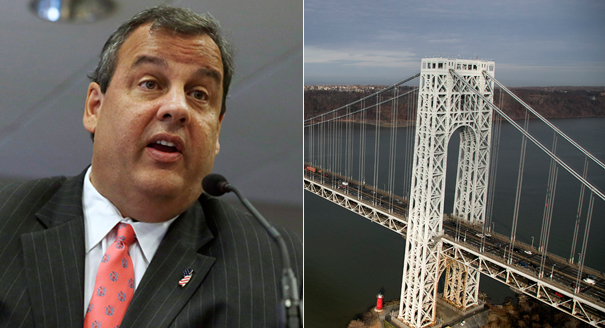 Two people who were once close allies of New Jersey Governor Chris Christie were indicted in Federal Court in Newark today, and a third plead guilty, in connection with the scandal surrounding the closing of several lanes of the George Washington Bridge less than two months prior to the 2013 New Jersey Gubernatorial Election:
After a 16-month federal investigation into the George Washington Bridge lane closings scandal, a judge in New Jersey on Friday unsealed indictments against two people close to Gov. Chris Christie, outlining a conspiracy to exact political vengeance against a mayor for his failure to endorse the governor's re-election.

Breaking his long silence over the inquiry, the United States attorney for New Jersey, Paul J. Fishman, announced the indictments at a news conference on Friday afternoon. He said that the conspirators carried out the plan in a way to "callously" inflict maximum pain on the citizens of Fort Lee, purposely scheduling it to coincide with the first day of school. Then, he said, they sought to cover up the scheme with a "sham" story of a traffic study.

Bill Baroni, the former deputy executive director of the Port Authority of New York and New Jersey, and Bridget Anne Kelly, a former deputy chief of staff to Mr. Christie, were charged with nine counts of conspiracy to commit fraud, including "knowingly converting and intentionally misapplying property of an organization receiving federal benefits."

David Wildstein, another former Port Authority official and a high school friend of Mr. Christie, pleaded guilty at the United States District Court in Newark to conspiracy to commit fraud and conspiracy against civil rights.

Mr. Fishman said that Mr. Wildstein corroborated the allegations in the indictment.

"Based on the evidence that is currently available to us, we're not going to charge anyone else in this scheme," Mr. Fishman said.

However, Mr. Wildstein's lawyer, Alan Zegas, reiterated on Friday his client's contention that "evidence exists" that Mr. Christie knew about the closings as they occurred.

"There is a lot more that will come out," he said. "Unfortunately, I am not in a position to talk about the matter in detail."

Mr. Christie did not appear to be implicated in the indictments, and has steadfastly denied any participation in the scheme. However, Mr. Baroni was quoted in the indictment as saying the lane closings were "important to Trenton."

The indictment also details efforts to conceal the true reason for shutting the lanes.

"The conspirators concocted and promoted a sham story that reducing the number of lanes and tollbooths accessible to the local approach was for a traffic study," according to the indictment.

The story was invented "to conceal the conspirators' true punitive purpose."

On Friday morning, Judge Susan D. Wigenton, who presided over the case, laid out the conspiracy involving the three Christie confidants. She asked Mr. Wildstein a laundry list of questions, all of which he answered with a soft "yes," while standing at the defense table.

She asked if he conspired with Mr. Baroni and Ms. Kelly to shut down lanes to retaliate against Mayor Mark Sokolich of Fort Lee for not endorsing Mr. Christie in his 2013 re-election campaign.

"Did you agree with Mr. Baroni and Ms. Kelly to punish Mayor Sokolich by causing significant lane access problems," the judge asked, staring down from the bench at Mr. Wildstein.

"Yes," Mr. Wildstein answered.

Mr. Wildstein has been a central figure in the scandal ever since it emerged in that he had received an email from Ms. Kelly in August 2013 saying that it was "time for some traffic problems in Fort Lee."

"Got it," he replied.

His decision to plead guilty has been closely watched to see if he indicates what role – if any — Mr. Christie had in the lane closings, which gridlocked the town of Fort Lee over several days, stranding emergency vehicles, commuters and school buses on the bridge to Manhattan.

Earlier, Mr. Wildstein told several people in the Christie administration that he had discussed the lane closings with the governor as they were happening, an assertion the governor denies.

Mr. Zegas, speaking outside the courthouse after the hearing on Friday, said Mr. Wildstein "deeply regrets" what occurred. He said that Mr. Wildstein could not undo what has been done, but that he could "shed truth on what occurred during the course of that week, what led to the events, and what ensued thereafter."
From the beginning, there has always been something about this story that never quite made sense, and the admissions by Wildstein in his plea agreement, along with the allegations set forth in the Kelly and Baroni indictments only reinforce that perception. By September 2013, and indeed well before that, it was already self-evident that Chris Christie was going to be re-elected and that he was going to win by an historic margin that included strong performances even among demographic groups that tend to vote Democratic groups. He had already received the endorsements of many prominent Democratic mayors and other Democratic political officials, it just happened that the Mayor of Fort Lee was one of the Democratic Mayors who declined to endorse him. On the whole, failing to get that endorsement was not a big deal and would not have any real impact on the race. So, it's not clear why supposedly seasoned political aides like Kelly and Baroni would target him for retaliation to begin with. Even more odd is the manner in which they chose to retaliate. Closing down lanes on the bridge for several days, and specifically those lanes that were used by Fort Lee residents regularly, would certainly inconvenience people but it's unclear exactly how that was supposed to punish the Mayor of Fort Lee. There's almost a Keystone Kops quality to the entire scheme, really, because it's really so amateurish that, at first, it was almost hard to believe that the lane closures had any political motive at all. In any case, that's exactly what was going on. I'm sure Kelly, Baroni, and Wildstein had some logic going on in their head, but it sure seems bizarre in retrospect.
The biggest piece of news to come out of this, of course, is the fact that it does not appear that Governor Christie had any knowledge of the scheme prior to the time it was first brought to his attention. David Wildstein's attorney disputes this claim and says that more details could come out, but the U.S. Attorney seemed to make clear in his press conference this afternoon that he was not looking at Governor Christie and doesn't really seem interested in pursuing that avenue of inquiry any further. This is also consistent with previous reports indicating that his investigation had not uncovered any connection to Christie. Presumably, he already knows whatever it is that Wildstein's attorney claims is yet to be revealed and he doesn't consider it sufficient to pursue the Governor any further, or perhaps he investigated whatever else it is Wildstein has to say that isn't set forth in the plea agreement and did not find it credible. Whatever the reason, it would appear that the investigation into the lane closures has come to an end and that the Governor is not in any legal trouble. No doubt, this may not please some of Christie's political opponents but given the fact that we're talking about a U.S. Attorney appointed by a Democratic President, it seems hard to believe that he would have avoided pursuing this avenue of inquiry if there were evidence to support it.
That doesn't mean that everything is rosy for Chris Christie, though. Politically, these developments seem to be about as damaging news as possible other than the Governor himself being indicted. It has been expected for some time that there would be indictments in the Bridgegate scandal, of course, but the fact that two of Christie's closest aides seems to put the death knell to the one thing about the Governor of New Jersey that made him unique among potential Presidential candidates. To a large degree, Christie's national reputation was built up around a reputation of being someone willing to speak bluntly and take charge of problems. Many of his strongest criticisms of President Obama, for example, have centered around what he contends have been failures of the President's leadership skills. Now he is faced with a situation where three people with whom he was closely linked concocted a scheme to retaliate against one of his political enemies, that they did it entirely without his knowledge, and that they apparently lied to his face when he asked them several months later if they had been involved in the lane closures at all. That's hardly the kind of thing you want to see in someone who is pushing a message that centers around the ideas of leadership and speaking the truth. Combine that with the fact that Christie already had strikes against him due to the fact that he was perceived as being out of step with base of the Republican Party, and it's hard to see how you run a credible campaign for President. As I said last month, Chris Christie may decide to run for President after all, but it's hard to see how he puts together a campaign that is going to come anywhere close to the potential he seemed to have two or three years ago. Those years, it seems, were just an illusion after all.
Here is the Wildstein Plea Agreement:
David Wildstein Plea Agreement by Doug Mataconis
And, the indictment against Kelly and Baroni: