Federal Probe Of Bridgegate Finds No Connection To Christie
A Federal investigation of lane closures on the George Washington Bridge appears to vindicate Governor Chris Christie.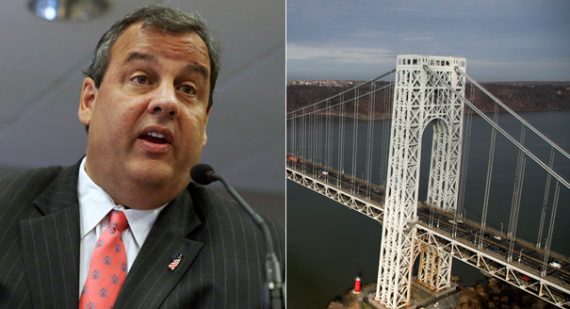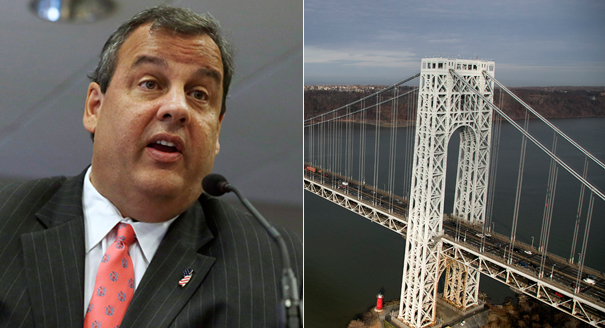 After nine months, the Federal investigation into the closing of lanes on the George Washington Bridge in the advance of last years Gubernatorial Election in New Jersey has failed to uncover any connection between the closing of the lanes and Governor Chris Christie:
The U.S. Justice Department investigation into Gov. Chris Christie's role in the George Washington Bridge lane closure scandal has thus far uncovered no evidence indicating that he either knew in advance or directed the closure of traffic lanes on the span, federal officials tell NBC 4 New York.

The September 2013 closures — where several entrance lanes to the George Washington Bridge in Fort Lee were shut down, causing a traffic nightmare for commuters — has been the subject of several federal and state investigations.

Federal officials caution that the investigation that began nine months ago is ongoing and that no final determination has been made, but say that authorities haven't uncovered anything that indicates that Christie knew in advance or ordered the closure of traffic lanes.

When the final report is issued, Christie may still face complications from the scandal, said Lee Miringoff, Director of the Marist Institute for Public Opinion.

"That's good news for him," Miringoff said. "The bad news remains that politically as chief executive it looks like he was not in control of his administration at the time when this occurred. So that remains the downside for him. That doesn't go away but this panel provides greater credibility barring any further revelations coming out."

Assemblyman John Wisniewski said the state legislative committee's investigation into the bridge lane closures is continuing.

"This is not a Chris Christie investigation," he said in a statement. "It's an investigation as to why this happened and who authorized it. As a consequence, this does not change our position."

It's not clear when federal authorities will conclude their investigation or if criminal charges will be handed down to Christie's aides. There are still other angles to the investigation, including how Port Authority funds were used. It is unclear where that part of the investigation might be going.
While the investigation has not concluded, the fact that Federal officials went out of their way to make a statement like this suggests that there likely won't be any further inquiry regarding Christie's role in this affair, and that the investigation at this point is focusing on his aides such as former Deputy Chief of Staff Bridget Ann Kelly and former political adviser Bill Stepian as well as David Wildstein, the former Port Authority appointee who apparently gave the order to close the lanes and communicated with Kelly and Stepian about those closings. More broadly, as I've noted before, it's not entirely clear that there was any crime committed here. Closing down the lanes was dumb, and if it was motivated by politics that certainly makes it sleazy, but it's not at all clear that there was any Federal or State law broken in all of this.
In any case, the significant news here is the fact that Governor Christie has, essentially, been cleared in the investigation. In some sense, this should serve as vindication for the Governor, who insisted emphatically in both his initial statement on the matter, and when he fired Kelly and Stepian several days later in January, that he was completely unaware of any plot to close the lanes and was unaware of his aide's involvement until it was first made public earlier this year. In some sense then, this is a significant exoneration of Christie since it seems to corroborate everything that he's been saying about this story from the beginning. We'll have to wait for the release of any final report by the U.S. Attorney and the joint committee investigating the matter to know for sure, but it certainly seems as though Christie was telling the truth from the beginning.
Exoneration in an criminal investigation does not mean, of course, that Christie hasn't paid a political price for all of this and that he won't continue to pay one in the future. Coming as it did just a few months after his historically large re-election victory last November the scandal quickly deflated Christie's sky-high job approval and favorability numbers and pushed him down in polling of the potential Republican candidates for President in 2016. For a brief time, there was even a discussion among some observers over whether or not Christie should continue as head of the Republican Governor's Association heading into the midterm elections. Christie largely brushed off this criticism and moved forward as both Governor and head of the RGA and, to a large degree, the story has kind of died out everywhere outside of MSNBC, which seems to enjoy focusing on the story as much as Fox News Channel likes to focus on Benghazi. It's true that Christie has fallen from the heights that he was at a year ago, but that fall was largely inevitable and the only question was whether it was going to come early or whether it would happen after he threw his hat in the ring if he chose to run for President. The fact that the fall from unsustainable heights happened sooner rather than later may end up being the best thing that could happen to Christie. In any case, as I noted in April, while Christie's path to the Republican nomination remains as difficult as it was a year ago thanks to a party base that would seem to be antithetical to him on many issues they consider important, he is still a viable candidate for the nomination and, considering the fact that the GOP bench seems pretty sparse at the moment, he may be just what the GOP needs.