Former Chris Christie Aides Convicted In Bridgegate Trial
Two of Chris Christie's closest aides were convicted in the criminal trial resulting from the 'Bridgegate' scandal.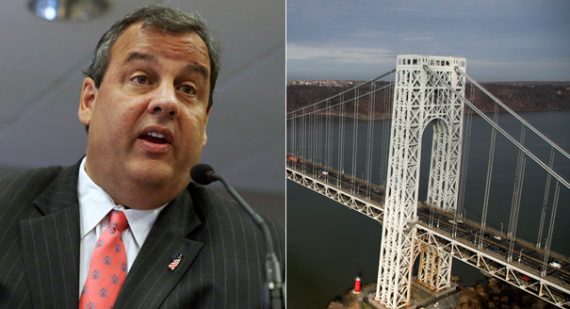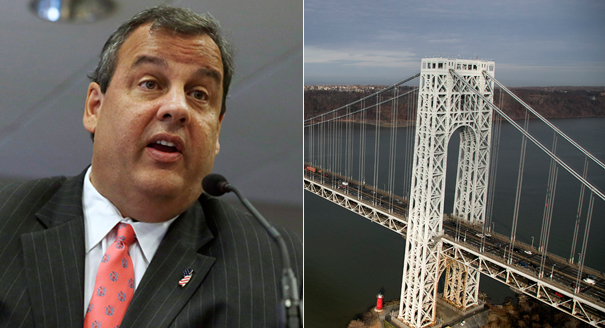 A Federal Jury in New Jersey has found two former aides of New Jersey Governor Chris Christie guilty in the criminal trial resulting from the scandal known as "Bridgegate," in which lanes of the George Washington Bridge were closed in retaliation for a New Jersey Mayor not endorsing Christie's 2013 re-election bid:
NEWARK — A federal jury convicted two former aides to Gov. Chris Christie of New Jersey on Friday over a bizarre scheme to close access lanes to the George Washington Bridge as punishment against a mayor who declined to endorse the governor's re-election.

The two defendants, Bridget Anne Kelly and Bill Baroni, were each charged with seven counts of conspiracy and wire fraud, including misusing the resources of the Port Authority of New York and New Jersey, which operates the bridge, and violating the rights of the citizens of Fort Lee, N.J., to travel without government restriction when the closings gridlocked their town over five days in September 2013.

Though Ms. Kelly and Mr. Baroni were the only ones charged in the scandal, the trial suggested that Mr. Christie, who has maintained that he knew nothing about the scheme until after it had ended, was deeply involved. A top ally and key prosecution witness testified that Mr. Christie, a Republican, was told of the lane closings as they were occurring, and Ms. Kelly said she discussed the shutdown with the governor before it happened.

The scandal not only crippled Mr. Christie's presidential candidacy this year, but also tarnished his reputation at a time when he has been a key player in Donald J. Trump's presidential campaign, named to lead his White House transition team and serving as a political surrogate. Mr. Christie is scheduled to campaign for Mr. Trump this weekend in New Hampshire and Pennsylvania, two key battleground states, ahead of the election on Tuesday.

On Friday, Mr. Christie again denied any role in the scandal. "Let me be clear once again," he said in a statement shortly after the verdicts were delivered. "I had no knowledge prior to or during these lane realignments, and had no role in authorizing them. No believable evidence was presented to contradict that fact."

The crimes Ms. Kelly and Mr. Baroni were convicted of carry a maximum sentence of 20 years in prison, but the United States attorney for New Jersey, Paul J. Fishman, said before the trial that there was "no way" his office would recommend that Ms. Kelly and Mr. Baroni serve terms that long. Federal sentencing guidelines suggest a sentence of one to three years. Sentencing was scheduled for Feb. 21.

Mr. Baroni was stoic as the verdict was read, then turned and hugged his father and stepmother, who had sat through every day of the trial. Ms. Kelly began to quiver and cry as the jury foreman went through the counts and answered "guilty" on each one.

It appeared that it had been an emotional deliberation. As the foreman read the verdict, a juror in front of him covered her eyes with her hand.

Afterward, the jurors remained silent and solemn as a team of court marshals escorted them to their cars. One juror, bleary-eyed and tearful, declined to give her name or discuss the case. "No comment, no comment, no comment," she said, waving off reporters.

Facing a bank of reporters outside the courthouse, Ms. Kelly's lawyer, Michael Critchley, put his arm around Ms. Kelly and said he would "absolutely" appeal.

"I told Bridget this is the first step in the process," Mr. Critchley said. "I assure you, we will have another news conference. It may take a year or two, but it will be a very different news conference."

The jury had asked during deliberations whether a guilty verdict required them to find that the two defendants had intended to punish Fort Lee's mayor, Mark J. Sokolich, a Democrat; Judge Susan D. Wigenton said no, raising howls of protest from defense lawyers, who argued that intent to punish had been included in the indictment and should be required for a guilty verdict.

That issue will most likely form the heart of their appeal.

"The United States attorney's office should be ashamed of this," said Michael Baldassare, the lead lawyer for Mr. Baroni. "They said my client pursued a punitive objective against Mayor Sokolich. When it came time to put up at trial, they shut up. They said punishment doesn't matter."

Mr. Fishman, the United States attorney for New Jersey, who succeeded Mr. Christie in the position, told reporters outside the courthouse that he took "no pleasure" in the verdict, and found it "sad, honestly" to see people in government use their power for personal or political gain.

"It lends credence to the cynical notion that people have that people in government can't and shouldn't be trusted," he said.

"There will be corruption because human nature is what human nature is," he added. "I do believe that verdicts like this, prosecutions like this, investigations like this, send a message to people that we don't tolerate it, that it's not right, and that if you do it and we find out about it we will go after you as hard as we can."

(…)

During the six-week trial here in federal court, the prosecution and the defense both portrayed the Christie administration as a relentlessly political operation in the service of a fiery-tempered and ambitious governor.

Aides began using government resources to seek political endorsements in 2010, the year Mr. Christie entered office, with an eye to winning not just a broad re-election victory in 2013, but also to the 2016 presidential race.

Ms. Kelly, who was deputy chief of staff to Mr. Christie, sent the blunt email that prosecutors said set off the scheme and, when it was made public by a legislative subpoena in 2014, the scandal: "Time for some traffic problems in Fort Lee."
To a large degree this closes the book on the Bridgegate scandal itself. While Chris Christie was not indicted, his political career is basically over and he's been reduced to being a surrogate for Donald Trump, who he endorsed earlier this year during the height of the race for the Republican nomination. At the time, there was much speculation that Christie was hoping that his endorsement would lead to his being invited to be Trump's Vice-Presidential nominee but that never happened. Instead, Christie has become something of a laughingstock as the media has portrayed him as something of a lackey of Trump's on the campaign trail. Back home, Christie's job approval rating, which was one near all-time historic highs for aany New Jersey politician is now somewhere near 20% and much of the state is already focusing on the race to replace him in 2017. Christie's reputation was hardly helped when the prosecution's star witness testified at trial that he had told Christie about the shutdown at a September 11th memorial while the shutdown was still going on, or when one of the Defendants testified she told him about it before sending out the email authorizing the shutdown to begin with. It's not definitive proof of Christie's criminal culpability, but it does undercut his claim that he didn't learn about the shutdown until it was over and that he didn't learn that his aides were involved in ordering it until the story first appeared in the Asbury Park Press.
At some point, perhaps, we'll learn more about what happened here when the tell-all books come out in a couple of years. For now, though, this entire scandal remains as bizarre as it was when it first broke. By the time Christie's aides were soliciting the Mayor of Fort Lee for an endorsement of Christie's re-election bid, it was fairly obvious that the Governor was headed for an overwhelming victory in his re-election bid. His approval number were enormously high. The New Jersey Democratic Party was unable to find a competent candidate to run against him, and Christie had already received the endorsement of more sitting and former Democratic political leaders than any of his Republican predecessors, Exactly why the Mayor of the relatively small city of Fort Lee would be the focus of this kind of ire is inexplicable in a rational world. I suppose that the Christie campaign had become so obsessed with racking up endorsements from Democrats that they couldn't stand the idea of even one dissenter, but if that's the case then they were acting in a completely bizarre manner that served no useful purpose to the re-election campaign itself. Instead, all they managed to do is inconvenience a lot of people and create one of the weirdest political scandals in recent memory.