Two To Three Weeks To Prevent A Meltdown In Europe?
It's time to start being concerned about Europe.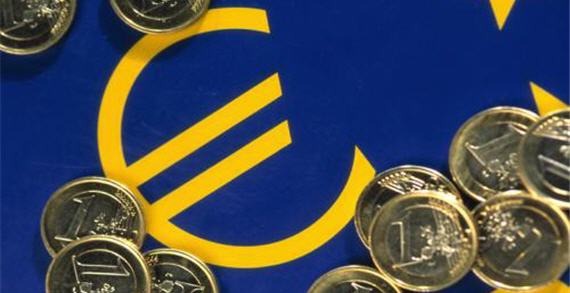 That's what Robert Shapiro, an advisor to the IMF, Harvard PhD., and former Undersecretary of Commerce is saying:
In an interview with IMF advisor Robert Shapiro, the bailout expert has pretty much said what, once again, is on everyone's mind: "If they can not address [the financial crisis] in a credible way I believe within perhaps 2 to 3 weeks we will have a meltdown in sovereign debt which will produce a meltdown across the European banking system. We are not just talking about a relatively small Belgian bank, we are talking about the largest banks in the world, the largest banks in Germany, the largest banks in France, that will spread to the United Kingdom, it will spread everywhere because the global financial system is so interconnected. All those banks are counterparties to every significant bank in the United States, and in Britain, and in Japan, and around the world. This would be a crisis that would be in my view more serrious than the crisis in 2008…. What we don't know the state of credit default swaps held by banks against sovereign debt and against European banks, nor do we know the state of CDS held by British banks, nor are we certain of how certain the exposure of British banks is to the Ireland sovereign debt problems."

But no, Morgan Stanley does, or so they swear an unlimited number of times each day. And they say not to worry about anything because, you see, it is not like they have any upside in telling anyone the truth. Which is why for everyone hung up on the latest rumor of a plan about a plan about a plan spread by a newspaper whose very viability is tied in with that of the banks that pay for its advertising revenue, we have one thing to ask: "show us the actual plan please." Because it is easy to say "recapitalize" this, and "bad bank" that. In practice, it is next to impossible. So yes, ladies and gentlemen, enjoy this brief relief rally driven by the fact that China is offline for the week and that the persistent source of overnight selling on Chinese "hard/crash landing" concerns has been gone simply due to an extended national holiday. Well, that holiday is coming to an end.
Here's the video of the interview with Shapiro:
I haven't been writing about the Eurozone Crisis mostly because it's been hard for my to wrap my brain around exactly what's going on here, and a lot of that has to do with the fact that nobody seems to be doing anything other than pretending that they are working on a plan, even though that plan never seems to get implemented. It is, as The Washington Post describes it, a game of chicken:
Efforts to resolve Europe's debt crisis are, at their core, an exceptionally high-stakes game of chicken, pitting the continent's central bank against its national governments. Hanging in the balance: the entire world economy.

If an economic calamity is to be avoided, some Europe-wide entity probably will need to funnel money to Greece and other troubled nations and jointly guarantee the debts of the continent's governments in a we're-all-in-this-together show of solidarity. The great debate in Europe right now is over what entity will be stuck holding the bag.

The European Central Bank, the Frankfurt-based equivalent of the Federal Reserve in the United States, has the authority to print euros, can make cash available to banks and is led by a small board of highly trained financial experts who can make decisions on a moment's notice.

In other words, the ECB has the tools and ability to take the kind of dramatic actions that could address the crisis. But doing so could undermine its position as an independent central bank, risk inflation in the future, work against democratic principles and remove pressures on national governments to make needed economic changes.

On the other side are the governments of Europe — 17 of them that use the euro currency alone, each with its own unique political structure, national interests and idiosyncratic government officials.

Even the vehicles through which these nations are supposed to jointly shape policy — the European Commission and European Union — can each seem like a confusing morass of interrelated bureaucratic entities.

Although everyone acknowledges it would be preferable for democratically elected leaders to make the moves toward economic unity that are the most promising solution for the crisis, it would be much more politically convenient for politicians if the unelected technocrats at the ECB would take those steps and become the channel through which Europe's losses are realized.

Somebody is going to have to blink.
On some level it's a political failure, and one that's even worse that what's going on in Washington right now. At least we can say that, at some level, the players in Congress and the White House all agree that the national interests are their primary concern, even if they disagree on what those interests are and how to advance them. In Europe, you've got 17 different countries who are only semi-unified, some of whom have pursued economic policies that have essentially left them fiscally insolvent, and some of whom are capable of stepping in but obviously reluctant to do so. One would think that the logical resolution of all of this would be an outcome that leads to greater European unity, and that may yet happen. At the same time, though, the games that all sides are playing here are just as likely to bring the whole house of cards falling down, and take the rest of the world with them.
David Goldman argues that a meltdown in Europe is unlikely to impact the United States that severely:
Remember that two thirds of the world's population (China, India, peripheral Asia, Latin America) is still enjoying strong economic growth. The U.S. economy is weak but not crashing. Europe is a big chunk of the world's GDP, and it is crashing, but its importance is diminishing by the year. It's not the end of the world; it's just the end of the Europeans.
Perhaps not but, like the financial panic in 2008 that started when Lehman Brothers collapsed, national bankruptcies in Southern Europe and a banking crisis throughout the continent aren't going to stay limited to Europe. Even if we aren't hurt as badly as Europe, it's quite likely that the shock the world financial system alone will be enough to push down U.S. economic growth and, more importantly, further depress the already shattered economic confidence of U.S. investors and consumers. Furthermore, even a mild slowdown going into 2012 would have serious consequences for the labor market and, if it's bad enough to push us into a recession, all bets will be off.
I'd recommend keeping an eye on this one.
H/T: Rick Moran