U.S. Says Russia Sending Attack Helicopters To Syria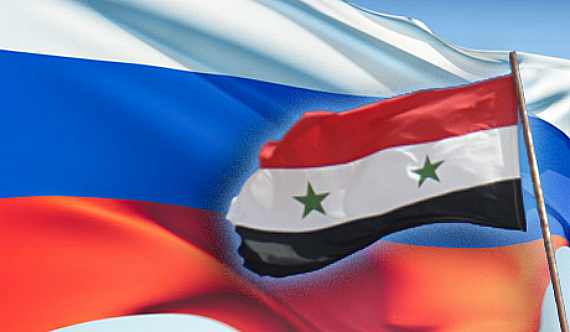 Secretary of State Clinton yesterday accused Russia of providing Syria with weapons that could make the ongoing conflict in that country even more of a human rights disaster than it has been so far:
Secretary of State Hillary Rodham Clinton said on Tuesday that the United States believed that Russia was shipping attack helicopters to Syria that President Bashar al-Assad could use to escalate his government's deadly crackdown on civilians and the militias battling his rule. Her comments reflected rising frustration with Russia, which has continued to supply weapons to its major Middle Eastern ally despite an international outcry over the government's brutal crackdown.

"We have confronted the Russians about stopping their continued arms shipments to Syria," Mrs. Clinton said at an appearance with President Shimon Peres of Israel. "They have, from time to time, said that we shouldn't worry; everything they're shipping is unrelated to their actions internally. That's patently untrue."

Russia insists that it provides Damascus only with weapons that can be used in self-defense.

(…)

Administration officials declined to give details about the helicopters, saying the information was classified. But Pentagon sources suggested that Mrs. Clinton, in her remarks at a Brookings Institution event, was referring to a Russian-made attack helicopter that Syria already owns but has not yet deployed to crack down on opposition forces. While these helicopters, known as Mi-24s, are flown by Syrian pilots, Russia supplies spare parts and provides maintenance for them.

A Pentagon spokesman, Capt. John Kirby, said the precise status of the helicopters was not as important as the violence being directed against opponents of the Syrian government. "The focus really needs to be more on what the Assad regime is doing to its own people than the cabinets and the closets to which they turn to pull stuff out." Captain Kirby said. "It's really about what they're doing with what they've got in their hand."

The use of helicopters is contributing to a growing sense that, as Hervé Ladsous, the head of United Nations peacekeeping operations, put it, the fighting could be characterized as a civil war.

"The government of Syria lost some large chunks of territories and several cities to the opposition and wants to retake control of these areas," Mr. Ladsous said at the United Nations. "So now we have confirmed reports not only of the use of tanks and artillery, but also attack helicopters."
The shift to an air-based strategy by the Syrians seems to be a response to the fact that Syrian rebels have recently come into possession of anti-tank weapons that have had at least some impact on the effectiveness of the Syrian Army's ground attacks. The question at this point is whether this shift to an air-based strategy will lead to some kind of response from the West, especially if it starts resulting in massive civilian casualties due to air assaults.