Unbundling Cable Packages Would Be More Expensive, But Its Probably The Future
Would your cable bill be cheaper if you could just subscribe to the channels you wanted to watch?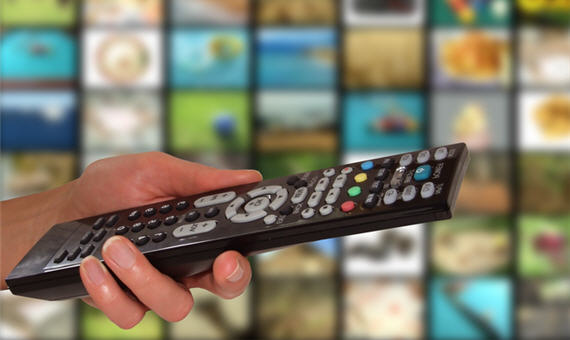 One of the most common ideas that cable/dish television customers seem to complain about these days is the fact that they are forced to pay for subscription packages that include channels that they rarely if ever watch in order to get access to the ones they do want. On some level, it's one that's easy to understand and be sympathetic with. After all, if you're someone who primary watches the sports channels, with the possible edition of channels like AMC in order to be able to watch Mad Men, along with the news and business channels that you watch in the morning or the evening (we'll leave the premium channels like HBO out of this discussion for obvious reasons), then why should you have to pay for a package that includes networks you'll never watch like Lifetime, Oxygen, or the various and sundry iterations of MTV and its related networks? The issue has even made its way to the halls of Capitol Hill, where Senators like John McCain have advocated changes in Federal Law that would force cable companies to offer channels on an a la carte basis.
Most advocates of a la carte cable packages seem to be operating on the idea that this would ultimately be cheaper for consumers. As it turns out, though, that most likely isn't the case:
People watch an average of 16 channels per month, according to Variety's Andrew Wallenstein, yet typically pay for something like 124, per numbers from the FCC. But, paying for all 16 of your favorite channels separately would add up quickly.

ESPN, for example, if sold on its own, would cost somewhere in the $20 to $30 dollar range, according to various analyses. HBO, another valuable property, would cost more than the $15 or $20 per month it gets in the cable bundle. Then add in AMC for Mad Men, Bravo for Top Chef, the FX for Louie, and other sports channels for lesser sporting events, and you're nearing that average $73.44 Americans pay for cable TV. Plus, you might feel compelled to add on more channels just in case of special programming events, like Sharknado on SyFy. Even if each one of those cost less than the $10 per month, as the TV industry says they would, that's still nearly a $100 per month bill.

The current system is a deal specifically because all cable subscribers are paying for channels they never ever watch. "We are all paying each other's TV taxes," Derek Thompson explains over at The Atlantic. The people who don't ever watch ESPN pay $4.69 per month, but in turn people who never watch AMC pay around $3.50 per month. "The idea is that if 100+ million households all pay $70ish a month for television, the breadth of the customer base will support a diverse and thriving entertainment business without asking any group to pay too much for what they want." Unbundling the channels would put more of a financial burden on each person.

In addition, a la carte channels would have to charge even more because the audience drop would result in decreased advertising revenue. The bundle brings more viewers to channels—you can't channel surf your way onto a station you would never watch if you don't pay for it a la carte. It's also a guaranteed sell to advertisers. AMC can say, look we have access to all of Comcast's subscribers. Unbundling that would ruin everything—in theory.
Additionally, some networks would disappear entirely because they would likely be unable to attract sufficient subscribers to make up for the likely loss in advertising revenue that they would experience from being detached from the wider universe of Comcast or Time Warner subscribers. And the ripple effects wouldn't stop there. ESPN would likely face revenue losses of its own as a result of the loss of actual and potential viewers, even for something as popular as its Sunday Night Baseball and Monday Night Football products. And, we don't know what impact a move like this would have on the broadcast network that are part of every "basic" cable package in the country. I don't know about anyone else, but given the choice I'm not sure I'd "subscribe to all four of the major broadcast networks. Fox, CBS, and NBC would be on the list most likely because of their sports offerings, but I can honestly say there's nothing on ABC I watch on the regular basis, and little I watch on the other networks outside of their various sports offerings and, perhaps, breaking news. Other people would make their choices based on different criteria. It would, in other words, cause a massive shift in the economy of the entire television industry the consequences of which are hard to foresee, other than the likelihood that its liable to end up being more expensive for consumers, especially for people who only watch one or two shows on a given network regularly but would have to pay to "subscribe" to that network as a whole, even those shows they don't watch. Indeed, if we introduce the idea of "subscribing" to individual channels then can the idea of "subscribing" to individual shows be far behind?
Perhaps that's where all of this is headed, the end of television as we've known it since the 1950s and the beginning of an era where people are just watching individual shows without regard to what channel, if any, they might be on. Indeed, the introduction of shows like House of Cards and the return of Arrested Development on Netflix may just be the beginning of that era. Even if these types of shows are ad-supported, it's a phenomenon that's likely to make the overall viewing experience more expensive, at least for people who tend to watch a lot of television. Perhaps that will change over the long term, but one thing that is clear is that, at least immediately, a la carte programming, if it comes, is likely to come with something of a sticker shock for many cable customers who may be thinking at the moment that its the secret to reducing that hated monthly bill.