Urban Unrest and Presidential Politics
The politics of protests.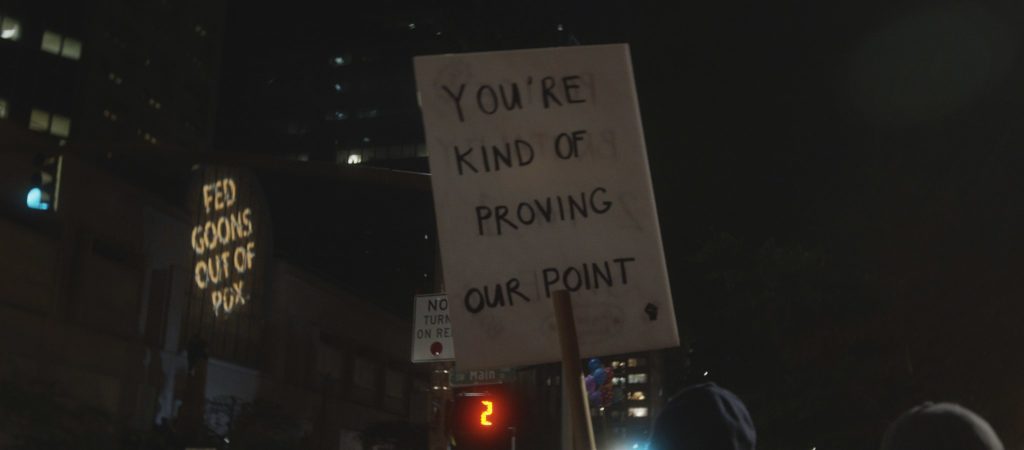 There has been a great deal of discussion, and there will no doubt be even more in the weeks to come, as to how urban unrest, especially in Portland, OR, and Kenosha, WI will influence national politics. We know that it has been, and will be, a major theme for the Trump re-election campaign. After all, Trump's own inaugural address referenced US cities and crime, calling it an "American carnage" that he promised to fix. Indeed, he told us all in his 2016 acceptance speech that he "alone can fix" these problems. The adoption of a Nixonian "law and order" campaign is front and center, as are references to saving the suburbs from the urban onslaught of "Democrat-run cities."
So, is this helping Trump/will it help Trump?
The reality that right now we don't know. And while, yes, there has been some poll movement in a few recent polls (for example), the are too many confounding events taking places (such as the conventions) to be able to tease out exact causes at the moment.
What do we tend to know about things like the unrest we are seeing? First, we know that Republicans tend to poll better as the party of law and order than do Democrats. This could potentially help Trump. On the other hand, the unrest in question is taking place during the Trump administration, with precious little in the way of examples of him efficaciously dealing with the problem. That could help Biden.
Please note "could" as none of us know for sure. We can project fears and anxieties (or hopes, depending on one's persuasion on these issues) but we lack hard evidence at the moment.
It is clear that a major Trump campaign theme will be protecting America from becoming like "Democrat-led cities" as well as promising to keep those urban types (whatever that might mean) from invading suburbia. I know this theme will appeal to a goodly number of his base. The question is: will it influence the vanishingly small number of persuadable voters?
For that matter, it is a mistake to assume that the result of these events will solely drive voters to the law and order side. The ongoing evidence of police brutality towards Black Americans, not to mention the ineptness of Trump to speak about, let alone address in a policy fashion, these deeply important issues will also influence some votes.
The reality of the Trump era is that none of this is likely to make a lot of actual difference. Despite any number of very dramatic events, his approval numbers remain remarkably steady. Indeed, there has been a little erosion in those numbers during the era of Covid-19 and BLM protests.
Could the killings in Kenosha and Portland move the needle in ways that previous dramatic events have? We shall see, but most of the numbers seem already baked in. I suppose Kenosha is more significant: will fear of more urban unrest lead to another Trump win in Wisconsin or will his failure to deal with any of these problems with any effectiveness whatsoever help Biden retake WI?
At the moment I think that anyone who has definitive answers to these questions is likely projecting their own preferences as, again, the actual amount of hard evidence is currently lacking.