Rittenhouse Takes: Good, Bad, and Ugly
The reactions to a verdict that were predictable (indeed, predicted) are over the top.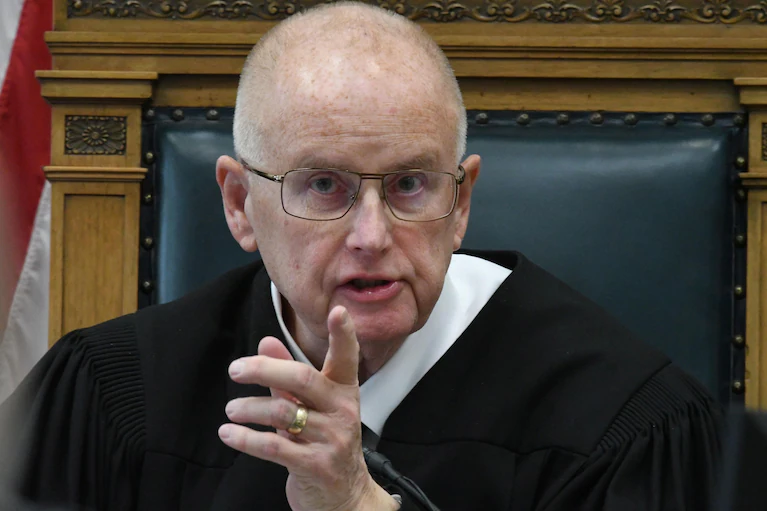 Perhaps not surprisingly, the banalest take on Kyle Rittenhouse's acquittal came from President Joe Biden:
While the verdict in Kenosha will leave many Americans feeling angry and concerned, myself included, we must acknowledge that the jury has spoken. I ran on a promise to bring Americans together, because I believe that what unites us is far greater than what divides us. I know that we're not going to heal our country's wounds overnight, but I remain steadfast in my commitment to do everything in my power to ensure that every American is treated equally, with fairness and dignity, under the law.

I urge everyone to express their views peacefully, consistent with the rule of law. Violence and destruction of property have no place in our democracy. The White House and Federal authorities have been in contact with Governor Evers's office to prepare for any outcome in this case, and I have spoken with the Governor this afternoon and offered support and any assistance needed to ensure public safety.
While I prefer my Presidents not have public takes at all on the guilt or innocence of American citizens—much less be "angry" when an American jury does its civic duty—a call for peacefulness in a tense situation is certainly appropriate.
At the other extreme, the Anti-Defamation League chronicles some particularly ugly rejoicing about the verdict from the fringes of 4Chan, QAnon, and the like. I'll spare you my customary excerpts and simply repeat that they're ugly.
The most disappointing takes come from some in the Progressive Caucus in Congress, which I suppose shouldn't surprise me, and the American Civil Liberties Union, which does.
Reason's Robbie Soave points to this tweet from Rep. Cori Bush (D-Mo.)
PoliticsUSA managing editor Jason Easley points to this from Rep. Jerry Nadler (D, NY) and Chairman of the House Judiciary Committee:
This continued a trend that went back to the earliest days of the case being litigated in the press. Megan McArdle points to this from Rep. Ayanna Pressley (D, Mass.) from back in August 2020:
Soave adds,
The accounts of former quarterback Colin Kaepernick and the Black Lives Matter movement made similar statements. These remarks all reek of ignorance: A jury acquitting a white defendant for killing three white men is hardly an example of white supremacy.
It's more complicated than that, of course. So far as I can tell, there has never been any proof offered that Rittenhouse is affiliated with any white supremacist organization. But showing up at a Black Lives Matter rally in another state, armed with an AR-15, to protect businesses with which one has no connection from "looters and rioters" is apt to raise suspicions.
Further, it's certainly arguable that a Wisconsin jury would have been less sympathetic to a Black teenager who shot three members of a Stop the Steal rally under similar circumstances. Still, the fact that the shooter and victims were all White is a salient point that seems to have gotten lost in the narrative.
Soave continues,
Perhaps it's not surprising that activists and Democratic politicians would reflexively cite white supremacy in a trial outcome that disappoints Team Blue. More troubling is the response to the verdict from an organization that should know better: the American Civil Liberties Union (ACLU). In a statement reacting to the verdict, ACLU-Wisconsin Interim Executive Director Shaadie Ali lamented the "deep roots of white supremacy" in Kenosha that prevented Rittenhouse from being "held responsible for his actions."

"Kyle Rittenhouse was a juvenile who traveled across state lines on a vigilante mission, was allowed by police to roam the streets of Kenosha with an assault rifle and ended up shooting three people and killing two," said Brandon Buskey, director of the ACLU's Criminal Law Reform Project. "These are the simple, tragic facts. His acquittal comes after an ACLU investigation exposing how Kenosha law enforcement used violence against protesters and drove them toward white militia groups, in ways that escalated tensions and almost certainly led to these shootings."

In a Twitter thread, the ACLU complained that Rittenhouse was not held accountable for his "conscious decision to travel across state lines and injure one person and take the lives of two people protesting the shooting of Jacob Blake by police."

Of course, it is not illegal to travel across state lines; the fact that Rittenhouse wandered outside the boundaries of his home and entered a neighboring municipality was irrelevant to the case. The jury did not agree with—and the facts of the case did not support—the claim that his decision to shoot three people was "conscious" in the sense that it was premeditated. He argued that he rationally believed his life was in imminent danger, and the surviving shooting victim provided testimony that supported this argument.

One might have expected that an organization dedicated to the preservation of civil liberties would not so cavalierly take the side of prosecutors against the concept of self-defense. In the past, the ACLU has done terrific work shining a light on prosecutorial misconduct—the tremendous power the state has to stack the deck against defendants. The ACLU purports to believe that all people, even the guilty, deserve due process protections. The organization is evidently outraged by the verdict: Is the ACLU outraged that the prosecutor tried to argue that Rittenhouse exercising his Miranda rights was evidence of his guilt?
Agreed all around.
The full statements from Ali and Brandon Buskey, director of the ACLU's Criminal Law Reform Project, are here. They combine reasonable outrage over events leading up to Rittenhouse's actions with misplaced outrage at the verdict.
Further, I fully agree with this part of Ali's assessment:
The events in Kenosha stem from the deep roots of white supremacy in our society's institutions. They underscore that the police do not protect communities of color in the same way they do white people.

The situation also represents an outrageous failure to protect protesters by the Kenosha Police Department and the Kenosha County Sheriff's Office. Months of research and open records requests have uncovered many incidents in which police enabled white militia members to become armed vigilantes in the street due to their failure to control the crowd. They also created an environment where protesters, many of whom were people of color, were not protected and treated as the enemy. At the same time, white militia members were welcomed with open arms. We need a system of public safety that protects the lives of the entire community.
That Black citizens of Kenosha, and too much of America, believe the police are a danger to them is at the heart of the protests and the KPD contributed to that by their actions that night.
Buskey adds,
His acquittal comes after an ACLU investigation exposing how Kenosha law enforcement used violence against protesters and drove them toward white militia groups, in ways that escalated tensions and almost certainly led to these shootings.

This complicity, along with the reason for the protests that Rittenhouse took it upon himself to confront — the police shooting of a Black man outside of a family function — highlights that the violence in Kenosha is not an anomaly, but rather endemic to a system built upon white supremacy.

In Kenosha, we saw the police shoot a Black man in the back — in front of his children. When the community rose up to exercise their First Amendment right to protest, police enabled white supremacist militia members, which helped to spur rank vigilantism. The result of this failure was bloodshed, the loss of lives, and enduring trauma. It is far too easy to overlook the impact that violence in defense of white supremacy has on all of our communities. As we reimagine public safety, we need to create solutions that extend that safety to everyone — including those that have been systematically neglected and preyed upon."
The problem with the statements is that they're using the rightful acquittal of Rittenhouse under the applicable laws as a hook to make them. It's perfectly reasonable for the ACLU to argue that we need to reform the justice system. It's quite another, indeed, for them to argue that it's a travesty of justice for Rittenhouse to exercise his legal rights.
Now, it's certainly possible to take the position that it should have been illegal for Rittenhouse (but then also Gaige Grosskreutz) to carry weapons to a protest or that the self-defense doctrine shouldn't apply in circumstances the accused helped create. I'm especially amenable to the former. Carrying an AR-15 to a rally certainly conveys an implied threat of violence. But, under Wisconsin law—and contrary to most of the pretrial reporting—he had every legal right to do so.
Perhaps the best take I've seen comes from David French, who wrote this earlier in the week:
[Self-defense] claims are not assessed by means of sweeping inquiries into the wisdom of the actions that put the shooter into a dangerous place in a dangerous time. Instead, they produce a narrow inquiry into the events immediately preceding the shooting. The law allows even a foolish man to defend himself, even if his own foolishness put him in harm's way.

[…]

The narrow nature of the self-defense inquiry is one reason people can escape responsibility for killings that are deeply wrongful in every moral sense. Take, for instance, cases in which bad cops create danger and confusion through incompetence or excessive aggression, and then they respond to the danger or confusion they created by using deadly force.

Examples abound. Police gave confusing and conflicting instructions to Philando Castile before he was shot and killed, and to Daniel Shaver before he was gunned down in a hotel hallway. The killing of Breonna Taylor is another example—police used terrible tactics, but once an occupant of the home fired on them, a grand jury decided, they were legally entitled to fire back.

When Kyle Rittenhouse walked the streets of Kenosha in the midst of urban unrest following the police shooting of Jacob Blake holding a rifle in the "patrol carry" or "low ready" position, similar to the positions used by soldiers walking in towns and villages in war zones, without any meaningful training, he was engaged in remarkably dangerous and provocative conduct. But that dangerous and provocative conduct did not eliminate his right of self-defense, and that self-defense claim is the key issue of his trial, not the wisdom of his vigilante presence.
I'm more amenable than French to changing the laws, especially with regard to vigilantism and the brandishing of firearms at protests. And I support radical reform of police procedures to all but eliminate no-knock or middle-of-the-night police surges into people's homes.
We should work to limit the circumstances in which an armed human being fears for their safety and kills in self-defense. Because, once in that situation, most people will use deadly force even if it's their own damned fault they're in it.