Kyle Rittenhouse Acquitted on All Counts
The expected has occurred.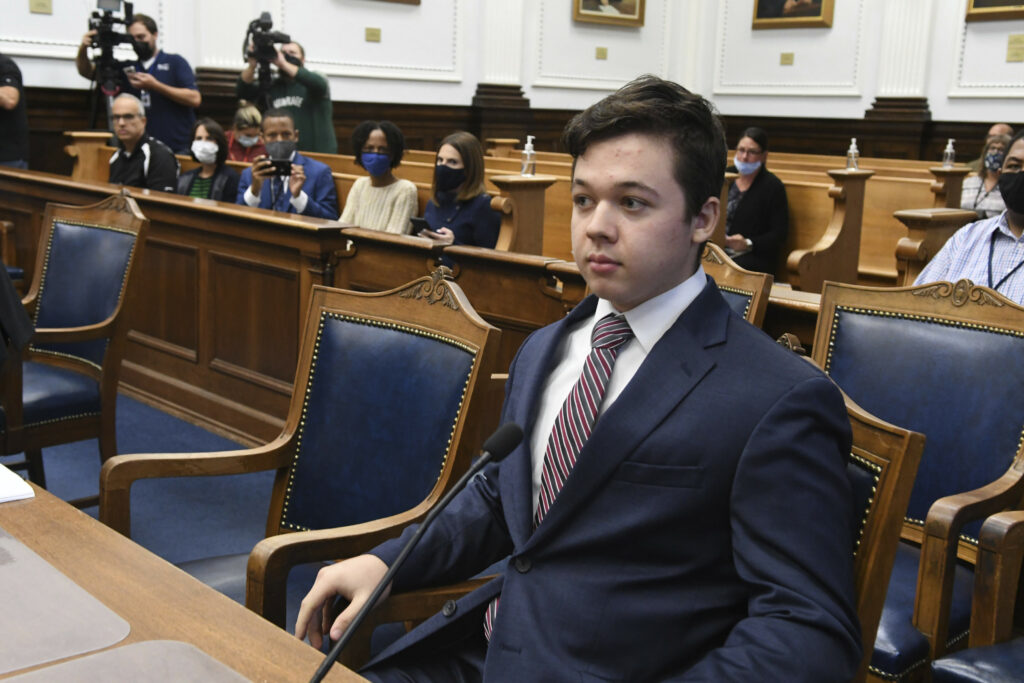 BREAKING FROM AP:
Kyle Rittenhouse was acquitted of all charges Friday after pleading self-defense in the deadly Kenosha shootings that became a flashpoint in the nation's debate over guns, vigilantism and racial injustice.

Rittenhouse, 18, cried and hugged one of his attorneys upon hearing the verdict.

He had been charged with homicide, attempted homicide and reckless endangering after killing two men and wounding a third with an AR-style semi-automatic rifle during a tumultuous night of protests over police violence against Black people in the summer of 2020. The former police youth cadet is white, as were those he shot.

The jury, which appeared to be overwhelmingly white, deliberated for close to 3 1/2 days.

Rittenhouse could have gotten life in prison if found guilty on the most serious charge, first-degree intentional homicide, or what some other states call first-degree murder.

As the verdict drew near, Gov. Tony Evers pleaded for calm and said 500 National Guard members would be ready for duty in Kenosha if needed.
As I noted in late October before the trial kicked off,
While I am not a lawyer, I fully expect Rittenhouse to win here. First, the charges are simply absurdly high: first-degree intentional homicide, first-degree reckless homicide, and attempted first-degree intentional reckless homicide are simply not going to stick when there is any question as to whether he feared for his life.

[…]

Wandering around the scene of a protest brandishing an AR-15 is surely provocative. And, since Rittenhouse was a minor at the time, it was illegal under both Wisconsin (where he committed the act) and Illinois (where he lived). And, since he crossed state lines to do it, it was likely a Federal crime as well.

But Rittenhouse almost certainly regained his privilege of self-defense given the sequence of events. 

[…]

Police should have arrested Rittenhouse long before it got to this. But, with an angry horde chasing him, yelling at him, and taking swings at him, he was almost certainly in fear for his safety. I just can't imagine a jury convicting him of homicide, let alone first-degree murder, under these circumstances.
The prosecution absolutely didn't help themselves in their conduct of the case and managed to get the weapons charges, which were not in doubt, thrown out. There just wasn't anything left. [And it should be noted that I misunderstood the facts of the case when I wrote the above: Rittenhouse didn't travel with the rifle across state lines but had a friend buy it for him in Wisconsin.]
Rittenhouse isn't a hero. He's a punk kid who went out looking for trouble. But he was legally entitled to use deadly force to defend himself under the circumstances.