Vaccine Eligibility Floodgates Open Before Supply
Many states are moving to a first come, first served basis for COVID shots.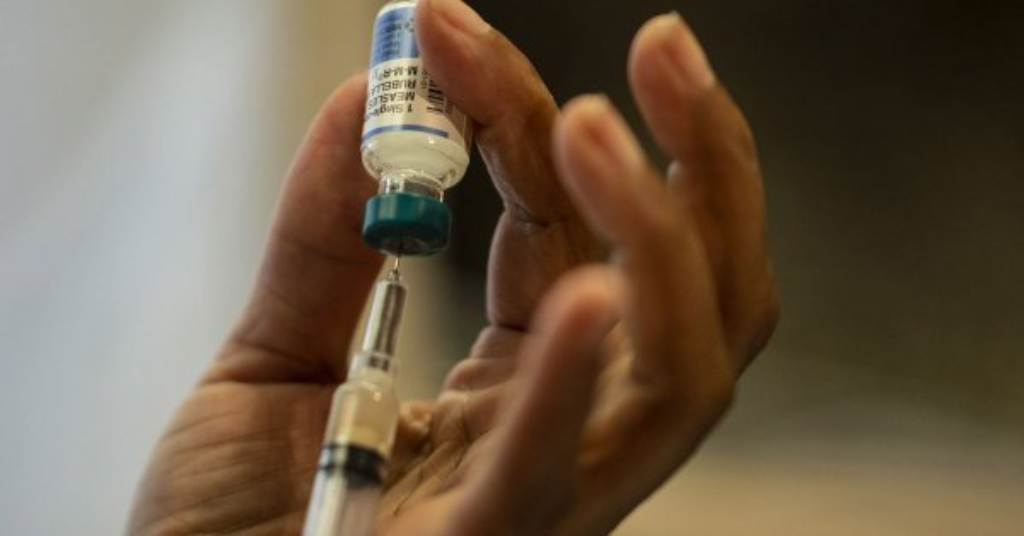 Earlier this month, President Biden directed states to make all residents over the age of 16 eligible for COVID vaccination by May 1. Today, he's gone further.
Bloomberg ("Biden to Say 90% of U.S. Adults Eligible for Shot in 3 Weeks"):
President Joe Biden plans to announce that 90% of U.S. adults will be eligible to get a Covid-19 vaccine in three weeks, and that his administration will more than double the number of pharmacies where shots are available, officials familiar with the matter said.

Biden will make the announcement Monday afternoon at the White House, marking April 19 as a new milestone in the vaccination effort. He'll also say that nearly all U.S. adults will be able to get a shot within 5 miles of their homes, said the officials, who spoke on condition of anonymity.

The announcement comes as the U.S. continues to ramp up its inoculation effort. Biden doubled his goal for vaccines last week after the U.S. reached his initial target six weeks early. The U.S. hit a record three-day stretch of at least 3 million daily shots from Friday to Sunday, and the White House has said its three authorized vaccine producers are all on track to meet their delivery targets this week.
Several states are moving even faster.
Ten states are set to open eligibility for COVID-19 vaccines to all adults this week, with 46 states and Washington, D.C., pledging to meet President Joe Biden's goal of having all Americans eligible by May 1, reports USA Today. 

Kansas, Louisiana, North Dakota, Ohio, Oklahoma and Texas will remove vaccine restrictions today for those 16 and older. Minnesota will follow March 30, Indiana and South Carolina on March 31, and Connecticut April 1.  
That report, a mere three hours old, doesn't include New York, which is joining suit:
Governor Andrew Cuomo on Monday announced that the state will make all New York adults eligible for vaccines no later than April 6, with residents 30 and older eligible beginning at 8 a.m. on Tuesday, March 30.
That's all exciting news for those, like my wife, who wants the vaccine but is nowhere near the top of the current priority list. (And we live in Virginia, which has not yet joined this wave.)
Given his tendency to surround himself with competent people and listen to them, I'll operate on the presumption that President Biden is making the right call based on the information available. We may simply be far enough along in vaccination the most critical populations that it's more efficient to open the floodgates.
But, given that we're still far short of having enough vaccine supply to meet demand, this means that the new prioritization will, effectively, be those most able to locate an available shot. Which, of course, will skew towards the affluent and educated. People like my wife, who have the luxury of being able to work from home on a guaranteed salary, stay on top of the research, and drop everything to make the appointment, which she can schedule at any time she pleases.
Naturally, the administration is aware of this:
Roughly three-quarters of vaccines still go directly to states, but Biden has steered a growing share to federal channels, including pharmacies, as supply has increased. That shift has allowed Biden to target disadvantaged zip codes as he tries to address disparities in access, often along racial lines.
Whether that will balance the scales remains to be seen. Especially since we've already seen plenty of evidence of affluent people figuring out how to get vaccinated in zip codes other than their own.