Vaccine Mandates and Education
The politics and the science are in conflict.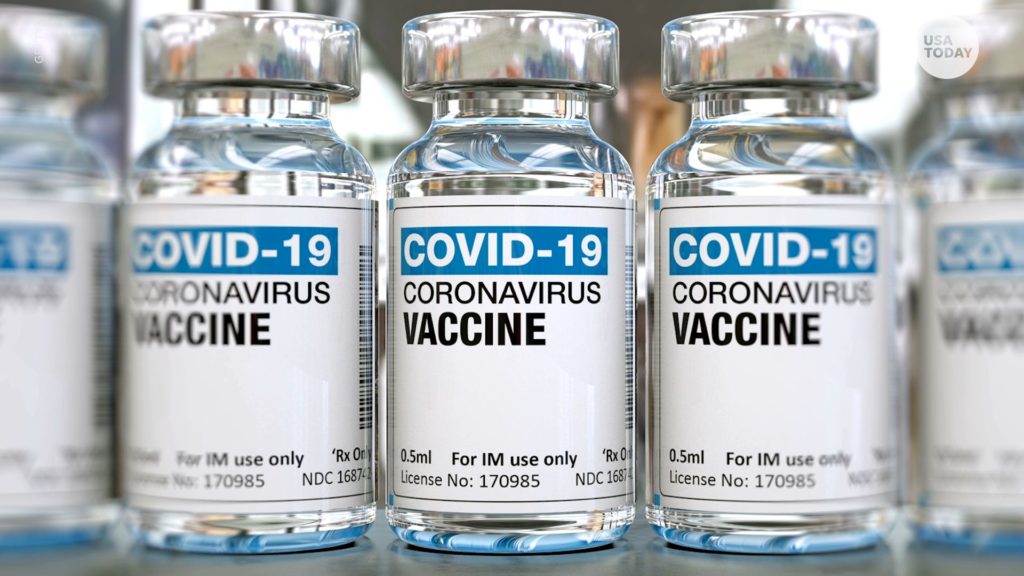 Inside Higher Ed ("Vaccine Mandates: The Next Political Battlefront"):
As a small but growing number of colleges announce plans to require students to be vaccinated against COVID-19 for the fall semester, college administrators who are deciding whether to follow suit face a politically fraught landscape.

At least 10 colleges have announced plans to require all students to be vaccinated against COVID, with the University of Notre Dame joining the list Wednesday.

Many legal experts agree that student vaccine requirements will likely stand up in court. But there will likely be court battles.

"I think we're going to see legal challenges, because my sense is that this issue is very quickly becoming far less a legal issue or even a science and data and facts issue and it's becoming a political issue," said Peter McDonough, vice president and general counsel for the American Council on Education. ACE recently released an issue brief to aid college leaders in deciding whether to require or encourage vaccines.

"Colleges and universities embrace science and data and facts, and there seems little doubt at this stage with [more than] 150 million shots in arms in the United States that the science and the data overwhelmingly support the fact that COVID vaccines are the best and quickest way out of the pandemic and the best promise of bringing students and their campuses back to something approaching normal," McDonough said. "Then the question becomes how do you get here. Different schools are going to be sitting in different contexts. Some are in politically fraught places in terms of encouraging and mandating vaccines. Some are going to be in a place that has state laws that are fully aligned with the idea that a college can require various vaccinations as a condition of showing up campus."
This would seem like a no-brainer. After all, schools typically require proof of all manner of vaccination as a condition for attendance and have for decades. Given that COVID is a live pandemic, there's no obvious objection. Any American over 16 who wants a vaccination will be able to do so well before the start of fall classes.
But, of course, the issue is politically charged along party lines:
In some states, colleges may find themselves constrained by state lawmakers. That's already happening in Texas, where Governor Greg Abbott, a Republican, signed an executive order Monday prohibiting public or private entities that receive public funding from denying service or entry to a "consumer" due to COVID-19 vaccination status.

Elizabeth Sepper, a professor of law at the University of Texas at Austin who studies topics related to health, bioethics and religious liberty, said there's "no question" that the order "constrains public universities in Texas from requiring proof of vaccination" for enrollment or housing. She said that the degree to which it constrains the state's private colleges is contingent on whether they receive state or municipal funding.

Sepper lamented what she described as the "politicization of what really is an issue of public health and safety."

"Colleges bring together people who have contact with lots of different age groups," Sepper said. "They live together, they party together, they take classes together. It's a no-brainer that this is a very low-hanging fruit for the sort of public health efforts we always make."
While I pay attention to a lot of legal issues, the extent to which governors have the power to issue such orders—seemingly a reverse of the traditional police power to protect people—is well outside the scope of my amateur expertise. But it's certainly a bad idea.
Of course, there are ways around it:
St. Edward's University, a private university in Texas, which had previously announced a vaccine mandate for students and employees, amended its policy in response to the executive order. (The university receives state funding in the form of student aid.) While the original vaccine requirement, announced March 29, already outlined several categories under which individuals could request exemptions, the amended policy clarified that students can simply decline to share their vaccination status or to provide a reason for why they want an exemption.

Justin Sloan, vice president for institutional effectiveness and planning at St. Edward's, said students who request an exemption or choose not to disclose their vaccination status will likely be subject to different health and safety protocols regarding quarantining and asymptomatic testing than their vaccinated peers. He stressed, however, that how those protocols will be different for vaccinated versus other individuals will depend on federal, regional, state and American College Health Association guidance this fall.

"We feel that, yes, it is still a COVID-19 vaccination requirement, and based on individuals' choice through that process, we'll ensure that we're able to maintain and support their individual health as well as the health of all students, faculty and staff on campus," he said.
I suppose Abbott could issue another order precluding this but I can't imagine it would survive judicial scrutiny.
Colleges have an established track record of requiring various vaccines for students to enroll or live on campus. But much of the legal — and political — debate over COVID-19 vaccine requirements centers on the fact that the three vaccines currently approved for use against COVID in the U.S. are approved through the Food and Drug Administration's emergency use authorization process rather than the standard drug approval process. The statute establishing the EUA process states that individuals receiving a drug approved through the EUA process must be informed "of the option to accept or refuse administration of the product, of the consequences, if any, of refusing administration of the product, and of the alternatives to the product that are available and of their benefits and risks."

It's possible, although not certain, that at least one of the three EUA-authorized vaccines will have received authorization through the FDA's normal approval process by the fall. In the meantime, the nature of EUA approval looks likely to remain a target for litigation and for conservative politicians alike. Abbott's order barring vaccine requirements specifically refers to "any COVID vaccine administered under emergency use authorization."
The "emergency use" distinction strikes me as a thin reed, indeed. But the Defense Department, not exactly the most democratic of American institutions, has taken the same view: some one-third of servicemembers have indeed opted out in the early stages. But, as noted, that may become an academic point as there's no reason the FDA can't grant normal approval at this point given that hundreds of millions of us have volunteered to get vaccinated at this point, with no significant side effects. And, given the nature of mRNA vaccines, they quickly cycle out of the body, making longer-term effects non-existent. Any objections at this point are purely irrational.
At least two lawsuits have been filed, one by a corrections officer in New Mexico and one by employees of the Los Angeles Unified School District, challenging the right of employers to mandate vaccines approved through the EUA process.

The Equal Employment Opportunity Commission issued guidance in December suggesting that employers can require employees to get COVID vaccines.

"Colleges have the legal authority to require proof of vaccination for students (and already require that students be vaccinated against MMR [measles, mumps and rubella], meningitis, and other vaccine-preventable diseases), but the emergency use authorization (EUA) status of the Covid-19 vaccines raises a wrinkle," Joanne Rosen, an associate lecturer in the Department of Health Policy and Management at Johns Hopkins University's Bloomberg School of Public Health, said via email.

"I'm not aware of any legal precedent involving challenges to EUA-based vaccine mandates so colleges' authority to require vaccination under these circumstances is a novel issue," Rosen said. "However, I think colleges likely have a strong argument that they have the authority to require students to be vaccinated against COVID-19 (so long as they offer medical and religious exemptions)."
Honestly, I don't understand why any exemptions should be granted in this case. The Free Exercise Clause has long been interpreted to allow restrictions on religious freedom so long as there's an important secular interest; surely, public health qualifies. Those whose immune systems can't tolerate the vaccine are much more sympathetic cases. But, until we've reached herd immunity, it's not obvious why that gives them a right to spread a deadly disease. And the workarounds are unreasonable:
"We've almost forgotten about testing, but there are campuses that are testing their students two times a week," he said. "If you choose not to mandate or strongly encourage vaccines, will you then default toward either continuing or ramping up your testing? Testing is costing even a small school sometimes upwards of $10 million a year or even a semester depending on how big your population is and how often you're testing. You're making a financial commitment as a school to continue to test in lieu of encouraging strongly or mandating vaccines."
A related fight we're sure to see this fall is that school districts around the country will require their teachers and staff members to get the vaccine. I don't see how they can do otherwise. Teachers' unions will fight this requirement, of course, but given that 1) attendance at school through age 16 is mandatory practically everywhere in the country and 2) those under 16 are currently ineligible to get the vaccine, the onus will be on teachers to get the shots to protect the students.