On Personal Liberty And Vaccination
Mandatory vaccination laws raise personal liberty issues that ought to be taken seriously, but in the end, public health concerns weigh heavily in favor of laws mandating vaccination.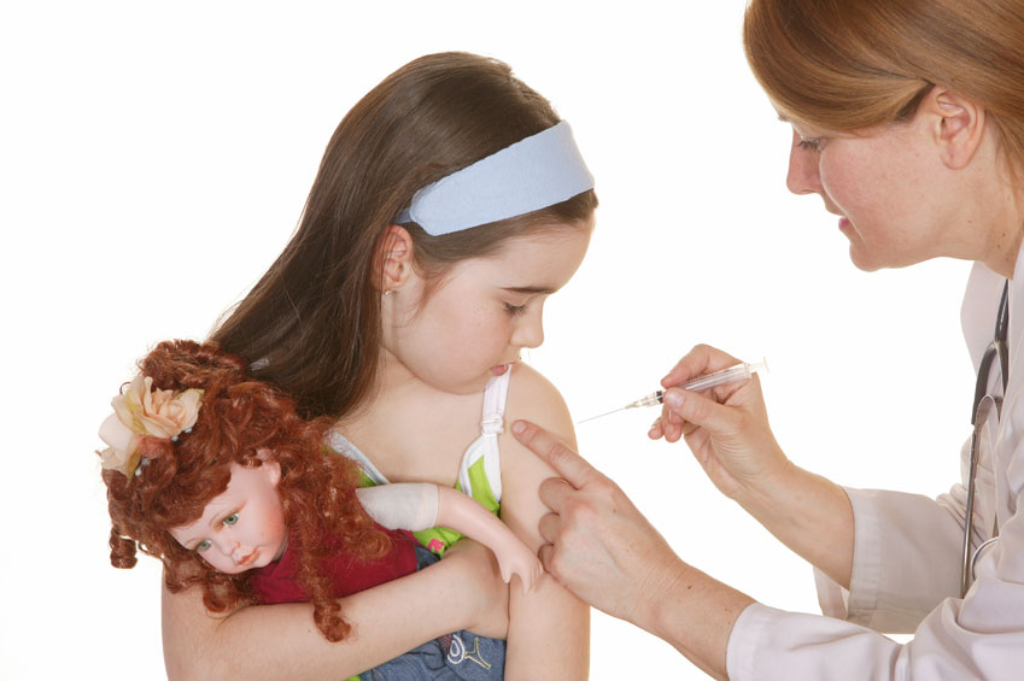 During a Senate hearing earlier this week. Kentucky Senator Rand Paul raised a personal liberty objection to the idea of mandatory vaccination:
Sen. Rand Paul said Tuesday that he does not think the government should require people to receive vaccinations, amid a heated debate over the growing influence of anti-vaccine groups and as Washington state experiences its worst measles outbreak in more than two decades.

Paul (R-Ky.) made similar comments ahead of his unsuccessful White House bid in 2016. On Tuesday, he was the sole lawmaker to strike a defiant tone on the topic at a hearing of the Senate Health, Education, Labor and Pensions Committee.

Paul said that he and his children have been vaccinated, and that in general, he believes "the benefits of most vaccines vastly outweigh the risks." But he added that he supports "persuasion" rather than government-mandated vaccines.

"It is wrong to say that there are no risks to vaccines. Even the government admits that children are sometimes injured by vaccines . . . I still don't favor giving up on liberty for a false sense of security," Paul said.

The rise of the anti-vaccine movement, facilitated in part by social media, has prompted an alarming resurgence of measles in states across the country. The deadly disease was declared eliminated from the United States in 2000, according to the Centers for Disease Control and Prevention. But public health officials are now scrambling to keep the highly contagious virus from once again spreading out of control, particularly among under-vaccinated populations in states such as Washington, Oregon and Idaho.

At Tuesday's hearing, Paul acknowledged that those who are not vaccinated could spread diseases to immunocompromised people. But he claimed that "there doesn't seem to be enough evidence of this happening to be reported as a statistic."

The recent measles outbreak in the Pacific Northwest has sickened at least 75 people, most of them unvaccinated children under 10. Globally, cases of measles are surging to alarmingly high levels, UNICEF recently warned.

But Paul appeared to play down the seriousness of the situation, asking, "If the fear of this is valid, are we to find that next we'll be mandating flu vaccines?"

In 2015, as he was mulling a presidential bid, Paul said in interviews on CNBC and with conservative radio host Laura Ingraham that he believed the choice to vaccinate should be up to parents rather than mandated by the government.

In the CNBC interview, he claimed to have "heard of many tragic cases of walking, talking normal children who wound up with profound mental disorders after vaccines."

"I'm not arguing vaccines are a bad idea; I think they're a good thing," Paul, who is an ophthalmologist, said at the time. "But I think the parent should have some input. The state doesn't own your children. Parents own the children, and it is an issue of freedom."
Saad Omar, an epidemiologist who is among the people who testified at the hearing, pushes back on Paul's comments:
I testified on Tuesday before a Senate committee hearing on recent outbreaks of measles and other diseases that immunization has mostly wiped out. While most lawmakers on the panel agreed on the importance of vaccination, Paul raised significant doubts. A physician, Paul said that he and his children are vaccinated and that he believes the benefits of vaccines greatly outweigh the risks. But he also registered his opposition to mandatory vaccination, making factually dubious claims in the process.

Paul declared that the government never mandated the smallpox vaccine — conveniently ignoring, among other things, Jacobson v. Massachusetts, the 1905 case in which a man unsuccessfully challenged a vaccine mandate. Jacobson is often considered a seminal decision in public health case law.

Paul said "persuasion" would be a better way to ensure vaccination than would mandates. And he paraphrased Ben Franklin: "I still don't favor giving up on liberty for a false sense of security" — as if protection afforded by vaccines is merely a matter of perception. He didn't ask any questions and yielded his time after his statement. Maybe the senator's only goal was the flood of news coverage his remarks later received.

My perspective on Paul's comments is shaped both by my research into public health, epidemiology and immunization, and by my experience as a naturalized U.S. citizen who immigrated here after spending most of my childhood living under a dictatorship. I don't take questions of personal liberty lightly. But Paul is wrong.

Overall, U.S. vaccine mandates strike the right balance between personal freedom and public protection. These mandates work by changing the "balance of convenience" in favor of vaccination by putting bureaucratic hurdles in the way of opting out of them.

There is substantial state-by-state variability in mandates. All states allow exemptions from these mandates for medical reasons, and all but three allow exemptions for "personal belief" or religious reasons. Starting in 2006, I and others have shown that making it more difficult to get an exemption from mandates is not only associated with lower vaccine-refusal rates but also with lower vaccine-preventable disease rates.

But what does "difficult" mean in the context of vaccine exemptions? Essentially, it means requiring administrative steps to get exemptions. For example, some states make parents provide a letter stating why vaccination is against their personal or religious beliefs. In other states, parents seeking nonmedical exemptions are required to go through physician counseling. Another option is requiring parents to watch an online educational video.

All of this is good public policy because vaccine-compliant parents not only protect their own children but also contribute to the protection of other children — including children of vaccine refusers.

Vaccine-accepting parents spend considerable effort to keep their children up-to-date on vaccines: In their children's first five years, parents have to take kids for about seven vaccination visits. Since few vaccines are 100 percent effective, a proportion of these vaccinated children remain unprotected. This would be okay if everyone else was vaccinated, as well. But refusing parents, in the name of their own freedom, put not only their own children but other children at risk — undermining the compliant parents' own freedom to choose to protect their children.

So is it really an unreasonable infringement on liberty to expect those who end up increasing everyone's disease risk to make at least a fraction of the effort that vaccine-compliant parents make? Some requirements, such as physician counseling, have the added benefit of making vaccine decisions truly informed. Even in the three states that do not allow for nonmedical exemptions, the maximum penalty is not allowing unvaccinated children to attend school, often during outbreaks.

I believe Paul when he says he supports vaccination, but I suggest he reconsider his position on mandates. The Franklin quote he nodded to on Tuesday, ironically, means the opposite of what Paul was arguing. When Franklin said, "Those who would give up essential Liberty, to purchase a little temporary Safety, deserve neither Liberty nor Safety," he was opposing the Penn family's attempt to carve out an exception for themselves from the Pennsylvania General Assembly's attempt to tax their lands for the collective good of frontier defense. The liberty Franklin was defending was the liberty the rest of us deserve now, too — liberty to choose to protect ourselves.
While I am generally sympathetic to the personal liberty arguments that Paul raises, I think that there is an issue regarding the risks that unvaccinated people, specifically children, pose not only to themselves to the public as a whole. As I've noted in several posts here recently, we've seen an increase in measles cases in the United States and Europe that can be linked to the ill-informed choices that parents who have bought into the propaganda of the anti-vaccination movement have made. Even if one concedes that parents have the right to make these choices for their children, that right would seem to have limit once it puts members of the general public at risk. This is especially true if they insist on enrolling unvaccinated children in public school or exposing them to other children, especially children too young to be fully immunized, people with compromised immune systems, and other members of the public who may not be vulnerable to infection by someone who could have been immunized but instead becomes infected by someone who could have been immunized but wasn't. Perhaps if someone were not going to interact with members of the general public this argument would make sense, but if you're going to be sending your kid out into public, and especially to public school, then requiring that they be immunized against easily communicable diseases is a reasonable one and that public health interests do end up outweighing personal liberty at some points.
Looking at this from a legal point of view, Senator Paul is clearly on the losing side of the argument. Generally speaking, the Courts have often recognized that state and local authorities do have significant authority to restrict personal liberty in the name of public health. More than a century ago, for example, the Supreme Court ruled that a Massachusetts town was within its authority to require a man to receive a smallpox vaccination. In no small part, the Court's ruling was based upon what it saw as a de minimis violation of personal liberty compared to the extreme risk to public health that would be posed by an unvaccinated person being exposed to Smallpox and spreading the disease to other unvaccinated members of the community, such as the young, sick, and elderly. This is the Jacobson v. Massachusetts case that Omar discusses in his Op-Ed. More recently, a Federal District Court Judge in New York upheld a policy of the New York City School Board that provided that children who were not vaccinated could be barred from school during the time that there was an outbreak of a disease they were not vaccinated against.
After reading this, some will no doubt accuse me of violating my libertarian principles. The truth is that this is generally speaking a position I've held for as long as I can remember. Just as your right to swing your first end where my body begins, your right as a parent to decide not to vaccinate your child ends where the risk that someone else's child, or someone who may be immuno-compromised begins. This isn't a restriction of liberty, it's a basic principle of public health and, as a physician, Senator Paul ought to recognize that. Additionally, I would add that there are limits to the extent to which parents ought to be able to make medical decisions for the children. When those choices are unreasonable, based on pseudo-science, and put the child and others at risk then there ought to be a mechanism for someone to step up and speak for the rights of the child. After all, the whole idea of "parental rights" is centered around the idea that parents are best situated to make decisions for their children and that because they are parents, they can generally be trusted to make decisions that are in the best interests of children. Sometimes, though, that isn't the case, and choosing not to vaccinate a child based on discredited medical studies or pseudoscience spread by know-nothing celebrities, or refusing necessary life-saving care based on religious superstitions. strikes me as one of those times when the rights of the child and "parental rights" are in conflict. This is one of them.
Senator Paul is right to raise the personal liberty issues he did in the hearing last week, but in doing so he clearly failed to take into account the fact that no rights are absolute.