Republicans Resisting Democratic Efforts To Limit Exemptions From Vaccine Laws
As Democrats at the state level seek to limit the ability of parents to decline to vaccinate their children. they are facing resistance from Republican colleagues.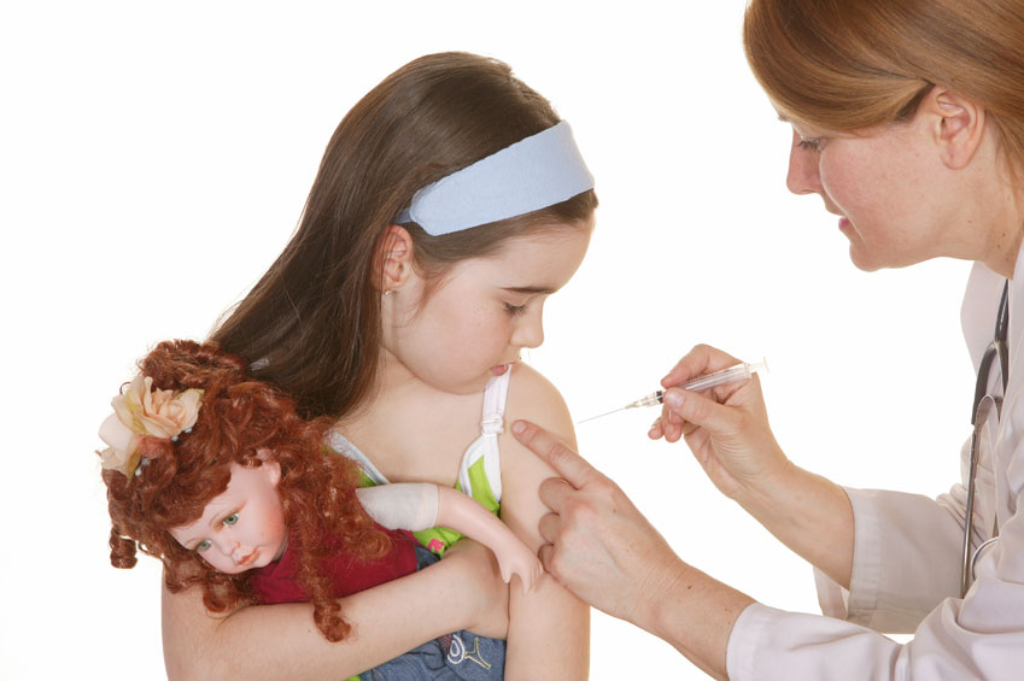 As I have noted several times in recent months, measles, a disease once thought to be nearing total extinction in the developed world at least, is making a comeback. Recent reports have shown that measles cases have reached levels not seen in decades in Europe, the United States, and around the world. While measles remains a serious problem in the third world, where overcrowding, incompetent governments, and lack of adequate health care and education are the main problems that public health care advocates face in promoting vaccination programs. in the developed world the problem comes in the form of an anti-vaccination movement based largely on pseudoscience and discredited medical evidence.
In response to this, many states have taken steps to make it more difficult for parents to exempt their children mandatory vaccination laws. As Politico notes today, though, Democratic legislators in many of these states are finding their Republican counterparts resisting those efforts:
Most Republicans are rejecting Democrat-led state bills to tighten childhood immunization laws in the midst of the worst measles outbreak in two decades, alarming public health experts who fear the nation could become as divided over vaccines as it is over global warming.

Democrats in six states — Colorado, Arizona, New Jersey, Washington, New York and Maine — have authored or co-sponsored bills to make it harder for parents to avoid vaccinating their school-age children, and mostly faced GOP opposition. Meanwhile in West Virginia and Mississippi, states with some of the nation's strictest vaccination laws, Republican lawmakers have introduced measures to expand vaccine exemptions, although it's not yet clear how much traction they have.

In Washington state, which has one of the biggest measles outbreaks, a bill in the state Senate to narrow vaccine exemptions passed through the health committee without the support of a single Republican. The same thing happened in legislative committees in Colorado and Maine over the past week.


All states have mandatory vaccination laws, but they vary in how liberally they dispense exemptions on religious or philosophical grounds. That's getting scrutiny as measles spreads.

Democrats present bills tightening the loopholes as science-based and necessary to fight disease, while sometimes demeaning their foes as misguided or selfish "anti-vaxxers." Republicans portray themselves as equally enthusiastic about the life-saving virtues of vaccines, but many are loath to diminish the right of parental control over their children's bodies, and yield that power to the government.

Of course there are vaccine skeptics on the left, too, Robert Kennedy Jr. being the most prominent example. But to date, their influence isn't as strong in state legislatures.


Fed by major epidemics in Israel and in Europe, measles has punctured the U.S. barrier of immunity at multiple points of entry in what's shaping up to be the worst year for the disease since 1993, with 555 cases through early April. Outbreaks in six states include hundreds of cases in ultra-Orthodox communities in Brooklyn and Rockland County, N.Y. And the numbers are growing.


"What if God forbid someone dies?" said Jeff Dinowitz, a Bronx assemblyman whose bill to limit religious exemptions has nine Democratic co-sponsors — but no Republican backers — in the New York Assembly.


Andrew Raia, ranking Republican on the New York Assembly's health committee, said he wouldn't support the bill. While not totally convinced by constituents who link their children's autism on vaccines, and unaware of any real religious injunction against vaccination, he said, "I'm not a religious leader, and I'm not a scientist either, so it's my job to weigh both sides."


The political struggle over vaccination is complicated by the fact that President Donald Trump and two of his Republican primary foes, Sen. Rand Paul (R-KY) an ophthalmologist, and Ben Carson, a neurosurgeon who is now HUD secretary, both voiced support for disproven theories linking vaccine to autism during a 2016 debate. Just last month, Paul said he had his own children vaccinated but railed against government mandates to do so.

In Texas, the Tea Party and related groups created an anti-vax PAC in 2015. It hasn't yet gotten its chosen candidates elected, but the very existence of a vaccine-oriented political action committee shows the political salience is growing. Influential voices on the right, including Rush Limbaugh, Tucker Carlson and Alex Jones, have all raised suspicions about vaccines.


"There's a credulity gap between the parties in regard to science that wasn't there 25 years ago," Berinsky said. And Trump could easily inflame the vaccine skepticism, should he weigh in. For a large share of the highly polarized U.S. population, "at the end of the day it's not the arguments people are making, but who is making them," Berinksy said.


To be sure, Republicans have traditionally backed vaccines as a parental responsibility. And although Sen. Paul opposes mandatory vaccination, other GOP members of Congress — including Sen. Bill Cassidy (R-LA) and Reps. Phil Roe (R-TN) Michael Burgess, (R-TX) and Rep. Brad Wenstrup R-OH), who are all doctors— strongly backed vaccination in statements to POLITICO, while stopping short of supporting the removal of religious or philosophical exemptions. Cassidy has come out strongly for mandatory vaccinations, and has publicly sparred with Paul.
To be fair, not every Republican or conservative holds this position that has been best articulated by Senator Rand Paul. Nearly all of the Republicans in Congress who also happen to be medical doctors, for example, support largely mandatory vaccination for children and the resistance here appears to be limited to legislators at the state level. For many of these Republican legislators, the objections to mandatory vaccination laws are based not so much on the pseudoscience of the anti-vaccination movement but on arguments based on personal liberty and the idea that parents rather than the state should be able to make medical decisions for their children.
While I am not unsympathetic to these personal liberty arguments, it seems clear that there are public health issues related to the risks that unvaccinated people, specifically children, pose not only to themselves but to the public as a whole. As I've noted in several posts here recently, we've seen an increase in measles cases in the United States and Europe that can be linked to the ill-informed choices that parents who have bought into the propaganda of the anti-vaccination movement have made. Even if one concedes that parents have the right to make these choices for their children, that right would seem to have limits once it puts members of the general public at risk. This is especially true if they insist on enrolling unvaccinated children in public school or exposing them to other children, especially children too young to be fully immunized, people with compromised immune systems, and other members of the public who may not be vulnerable to infection by someone who could have been immunized but instead becomes infected by someone who could have been immunized but wasn't. Perhaps if someone were not going to interact with members of the general public this argument would make sense, but if you're going to be sending your kid out into public, and especially to public school, then requiring that they be immunized against easily communicable diseases is a reasonable one and that public health interests do end up outweighing personal liberty at some points.
Looking at this from a legal point of view, Republicans are clearly on the losing side of the argument. Generally speaking, the Courts have often recognized that state and local authorities do have significant authority to restrict personal liberty in the name of public health. More than a century ago, for example, the Supreme Court ruled that a Massachusetts town was within its authority to require a man to receive a smallpox vaccination. In no small part, the Court's ruling was based upon what it saw as a de minimus violation of personal liberty compared to the extreme risk to public health that would be posed by an unvaccinated person being exposed to Smallpox and spreading the disease to other unvaccinated members of the community, such as the young, sick, and elderly. The name of this case is Jacobson v. Massachusetts and it has stood as the standard Constitutional view on this issue for well over 100 years. More recently in 2014, a Federal District Court Judge in New York upheld a policy of the New York City School Board that provided that children who were not vaccinated could be barred from school during the time that there was an outbreak of a disease they were not vaccinated against.
While many Republican legislators apparently disagree, this position is entirely consistent with the balances between individual liberty and public safety that our society has struggled with since the Founder's era. Just as your right to swing your first end where my body begins, your right as a parent to decide not to vaccinate your child ends where the risk that someone else's child, or someone who may be immuno-compromised begins. This isn't a restriction of liberty, it's a basic principle of public health and, Republicans ought to recognize that. Additionally, I would add that there are limits to the extent to which parents ought to be able to make medical decisions for the children. When those choices are unreasonable, based on pseudo-science, and put the child and others at risk then there ought to be a mechanism for someone to step up and speak for the rights of the child. After all, the whole idea of "parental rights" is centered around the idea that parents are best situated to make decisions for their children and that because they are parents, they can generally be trusted to make decisions that are in the best interests of children. Sometimes, though, that isn't the case, and choosing not to vaccinate a child based on discredited medical studies or pseudoscience spread by know-nothing celebrities, or refusing necessary life-saving care based on religious superstitions. strikes me as one of those times when the rights of the child and "parental rights" are in conflict.