Vaccine Hesitancy
A third of Americans are unsure they want the life-saving COVID shots.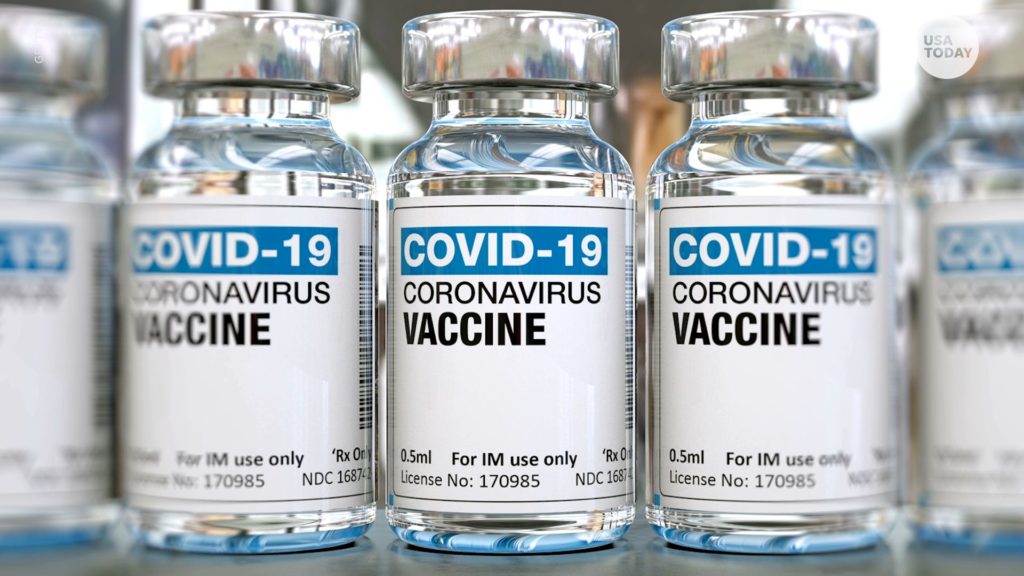 The Atlantic's Derek Thompson points to surveys showing roughly a third of Americans are hesitant to get the COVID-19 vaccine despite half a million dead from the disease and strong evidence that the vaccines are safe and effective. This is obviously problematic:
[This hesitancy] remains disconcertingly high among Republicans, young people, and certain minority populations. In pockets of vaccine hesitancy, the coronavirus could continue to spread, kill, mutate, and escape. That puts all of us at risk.
Alas, the causes of that are complicated.
Last week, I called several doctors and researchers to ask how we could reverse vaccine hesitancy among the groups in which it was highest. They all told me that my initial question was too simplistic. "Vaccine hesitancy" isn't one thing, they said. It is a constellation of motivations, insecurities, reasonable fears, and less reasonable conspiracy theories.

"I call it vaccine dissent," Kolina Koltai, who studies online conspiracy theories at the University of Washington, told me. "And it's way more complicated than being anti-vaccine. It goes from highly educated parents who are interested in holistic, naturalistic child-rearing to conspiracy theorists who want to abolish vaccines entirely."

"I call it vaccine deliberation," said Giselle Corbie-Smith, a professor at the University of North Carolina and the director of the UNC Center for Health Equity Research. "For Black and Brown people, this is a time of watchful waiting. It's a skepticism of a system that has consistently demonstrated that their health is not a priority."

"It's not vaccine hesitancy among American Indians, but rather hesitancy and distrust regarding the entire government," said Margaret Moss, an associate professor at the University of British Columbia School of Nursing and an enrolled member of the Three Affiliated Tribes of North Dakota. "After decades of distrust, on top of centuries of genocide, now they appear and say, 'Here, you have to take this!'"

Let's not forget vaccine indifference. Two-thirds of Republicans under 30 without a college degree say that they are "not concerned at all" about COVID-19 in their area, according to polling from Civiqs. The same percentage of this group says that they won't take the vaccine, making them the most vaccine-resistant cohort among all of those surveyed.

Dissent. Deliberation. Distrust. Indifference. Vaccine hesitancy is not one thing. It's a portfolio. And we're going to need a portfolio of strategies to solve it.
The rest of the piece is about misinformation, conspiracy theories, and the complications presented by the modern information environment. But here's a key takeaway:
"You shouldn't say that people are idiots for believing false or misleading information, because they're not idiots," [Koltai] said. "That's part of what makes this such a hard problem to solve."
Rather obviously, the politicization of the issue by former President Trump and Republican governors—and aided and abetted by Fox News, Rush Limbaugh, and the right-wing infotainment complex are a major part of the problem. But so is anti-government conspiracy theories in traditionally Democratic constituencies.
Because in-residence military education is considered essential, I'm actually scheduled to get my shots through the Defense Department next week—well ahead of when it would otherwise by my turn locally. So far as I know, none of my colleagues, military or civilian, are balking. But some one-third of American military personnel—roughly the same percentage as the nationwide polling cited by Thompson—is refusing to get the shot. (Because it's considered "experimental," it's optional right now even though a plethora of other vaccinations are not.)
Even among my Trump-supporting friends on Facebook, I'm not seeing a resistance to getting the shot. And these are people who think mask mandates and government shutdowns of restaurants and the like are outrageous restrictions on our freedoms. Indeed, they're mostly skeptical of the "the restrictions will still apply even after you're vaccinated" message.
One presumes that, as the number of Americans getting their shots and suffering only mild reactions increases, much of this reluctance will fade. But significant pockets will surely remain.
One wonders, then, at what point vaccination becomes mandatory? Or, at least, mandatory for those who wish to send their children to school, work in public-facing jobs, and the like.