Vietnam Draft Lottery Had Lasting Impact
The draft ended in 1973. It's effects still linger today.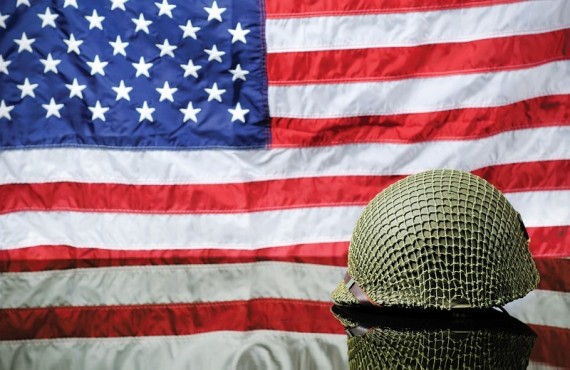 The draft ended in 1973. It's effects still linger today.
Political scientists Robert Erikson of Columbia and Laura Stoker of Berkeley, in a recent paper titled, "Caught in the Draft: Vietnam Draft Lottery Status and Political Attitudes," [PDF] offer findings that the psychological impact of the draft, and specifically of the draft numbering system, have been permanent:
In 1969, the first Vietnam draft lottery assigned numbers to birth dates, determining which young men would be called to fight in Vietnam. We exploit this natural experiment to examine how draft vulnerability influenced opinions about the Vietnam War, party identification, political ideology, and attitudes toward salient political figures and issues of the day. Data analyzed come from the Jennings-Niemi Panel Study of Political Socialization, which surveyed high school seniors from the Class of 1965 both before and after the national draft lottery was instituted. Males holding low lottery numbers became more anti-war, more liberal, and more Democratic in their voting compared to those whose high numbers protected them from the draft. Trace effects are found even when the respondents were re-interviewed in the 1990s. Draft number effects typically exceed those for pre-adult party identification and are not mediated by military service or the acquisition of higher education.
The last of these answer the most obvious objection: That those who had high draft numbers were, well, drafted.
As the authors note in their introduction, this is a rare example of a useful "natural experiment."
In December 1969, men of eligible age were randomly assigned draft numbers based on their birthday. Numbers were assigned from 1 to 366, with those with low numbers called first for induction. Thus, young men could find themselves facing the likelihood of being sent to Vietnam, escape altogether, or some ambiguous status in-between.
Thus, we have a large scale experiment with built-in control groups where assignment was random. Further, there are no observation effects since the researchers did the examination post-hoc; indeed, I'd guess Stoker wasn't born in 1969. Further, probably of interest only to other political scientists, a classic dataset figured into the analysis.
John Sides elaborates on the major findings, highlighting in particular this from Erikson and Stoker's conclusion:
The breadth, magnitude, and, in some respects, persistence of these attitudinal changes illustrates how powerful self-interest can become when public policies directly touch our lives.
It's worth noting, too, that these men turned against Richard Nixon and the Republican Party despite the fact that the Vietnam War was started under the Democrats and escalated to major war status by Lyndon Johnson. Indeed, Nixon campaigned in 1968 on getting America out of the war.
While history isn't exactly repeating itself, the parallels with Obama and Afghanistan are obvious. Then again, we don't have a draft now, so the "powerful self-interest" is decidedly limited.
Via Chris Blattman via Robert Farley