Voter ID Laws Won't Work If Problems Like This Aren't Dealt With
Voter ID laws are a good idea, but we have to be careful in how we implement them.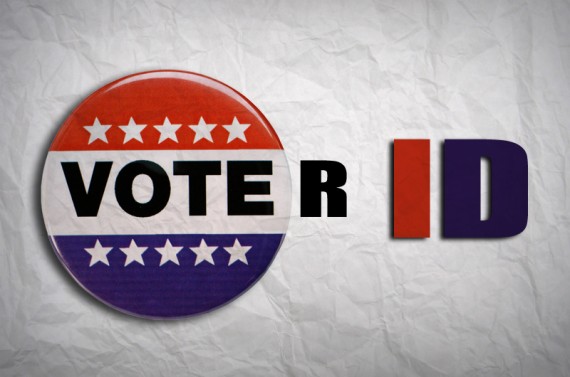 There have been several posts here at OTB in recent years regarding the slate of laws sweeping the nation tightening the rules for what forms of identification are required at polling places. Several states have passed new laws requiring voters to present an approved form of photographic identification in order to be able to vote and one of the main issues of controversy has been what forms of identification are acceptable. In Texas, for example, a Concealed Carry Permit is considered an acceptable for of identification but a Student ID issued by a state college or university is not. In other states, public university student ID's are acceptable, but not identification from private universities such as the HBCU's. Many on the left have asserted that these voter identification laws are principally intended to suppress the vote, principally the votes of minorities and other traditionally Democratic blocs. At the moment, at least two state laws are subject to disputes with the Justice Department under its Voting Rights Act enforcement powers and appear headed for the courts.
Personally, I don't have a problem with the concept of requiring people to prove who they are before casting a ballot. We already have a number of laws and regulations that require people to present their identification for purposes that are clearly far less serious than voting in an election — ranging from getting on an airplane, to buying certain forms of cold medicines, to buying alcohol if one appears to be under 21. Additionally, properly implemented, a law requiring someone to present photo identification to a poll worker is, at the most, a de minimis, inconvenience that would take no more than a minute or two. As with any such law, though, it's important to craft the regulations with some degree of reason. The college identification issue is a tricky one because students aren't necessarily residents of the community where the college is located and many of them remain registered to vote in the community where their parents live. This was certainly the case with many of my fellow students during my college days. Additionally, it strikes me as reasonable to differentiate between identification produced by a government entity and that produced by a private institution because the government cannot guarantee the integrity of the identification process used by a private entity.
Keeping all of that in mind, though, it strikes me that voter identification laws aren't going to work if they let things like this happen:
AURORA, Ohio – A Portage County World War II veteran was turned away from a polling place this morning because his driver's license had expired in January and his new Veterans Affairs ID did not include his home address.

"My beef is that I had to pay a driver to take me up there because I don't walk so well and have to use this cane and now I can't even vote," said Paul Carroll, 86, who has lived in Aurora nearly 40 years, running his own business, Carroll Tire, until 1975.

"I had to stop driving, but I got the photo ID from the Veterans Affairs instead, just a month or so ago. You would think that would count for something. I went to war for this country, but now I can't vote in this country."

Portage Elections Board Director Faith Lyon said she felt badly for Carroll, but said the law requires an address on even a veteran's identification card.

"There are three requirements – name, photo and correct address," she said. "Unfortunately, we're finding that some don't have addresses on them. I feel so bad, but we have to follow the law and voters don't always understand that at the moment."

Two local representatives for Veteran's Affairs said the decisions on the cards were likely made at the federal level, not locally.

However, because the ID cards are accepted at any Veteran's Affairs facility, "the actual address of a veteran isn't as critical to us," said Darlene Ehrler, a spokeswoman for the Ohio VA office in Cleveland.
Now you could, perhaps, criticize Mr. Carroll here. He let his driver's license, which would have been an acceptable form of identification, expire in January and he failed to obtain an Ohio Identification Card, which would have also been an acceptable form of identification and which would have only cost $8.50. He also could have filled out a Provisional Ballot but, as the story notes Carroll said "the print looked very small, I didn't have my glasses and I was kind of perturbed by then." On some level, perhaps, these criticisms are correct, but as Jazz Shaw notes, the optics of this story just look really bad for advocates of voter identification laws and it indicates quite strongly that these laws need to be thought through carefully before they're enacted:
It doesn't get much worse than this in terms of the MSM narrative. The guy isn't just a law abiding senior citizen, but he's a veteran of the second world war to boot. With a cane. And he had an ID card provided by Veterans Affairs. This is a dream come true for progressive opponents of voter ID laws to jump on for an end zone dance, and it's already started.

Yes, Mr. Carroll could have filled out a provisional ballot, and he was offered one at his polling place. But – again – he provides the perfect response, saying the print was too small and he'd forgotten his glasses and wasn't sure if they counted the provisional ballots anyway.

This case should be instructive for everyone, no matter which side of the debate you come down on. When enacting voter ID laws, there need to be a few basic hurdles which all of them should pass. If you're going to accept any existing forms of ID above and beyond a drivers license, identify all of them out there and work to make sure they will pass muster before enacting the law. But even that won't be enough in some instances. One suggestion I just heard recently was to make an offer of a free, valid photo ID part of the voter registration process. If the person doesn't choose to take one, make them initial something on the registration form acknowledging that they passed on the chance. This would also remove the entire "poll tax" question from the process.
That last idea sounds very good to me. Of course, part of the issue for people like Mr. Carroll is that they were obviously registered to vote years ago so it wouldn't necessarily help their situation. What would be needed is a public education campaign to let people know about the new requirements combined with an effort by the state to ensure that everyone who is registered is aware of the need to have photo identification if they don't already. Additionally, a grace period for people who have been registered to vote for a longer period of time would probably be a good idea. That way, Mr. Carroll could have been allowed to vote and he would have been aware of the new ID requirements for future elections. There might be some huge upfront costs involved, but if the state wants to pass a law like this they have to be willing to do so in the least disruptive manner possible.
I'm sure there will be those who make the argument that we don't need these laws at all, and I will concede that actual evidence of voter fraud that would be caught by photo identification is quite rare. Nonetheless, the Supreme Court did uphold such laws back in 2008,  and noted at the time that there were several valid reasons a state may wish to implement such laws:
The Supreme Court ruled Monday that states can require voters to produce photo identification without violating their constitutional rights, validating Republican-inspired voter ID laws.

In a splintered 6-3 ruling, the court upheld Indiana's strict photo ID requirement, which Democrats and civil rights groups said would deter poor, older and minority voters from casting ballots. Its backers said it was needed to prevent fraud.

It was the most important voting rights case since the Bush v. Gore dispute that sealed the 2000 election for George W. Bush. But the voter ID ruling lacked the conservative-liberal split that marked the 2000 case.

The law "is amply justified by the valid interest in protecting 'the integrity and reliability of the electoral process,'" Justice John Paul Stevens said in an opinion that was joined by Chief Justice John Roberts and Anthony Kennedy. Stevens was a dissenter in Bush v. Gore in 2000.

Justices Samuel Alito, Antonin Scalia and Clarence Thomas also agreed with the outcome, but wrote separately.

(…)

"We cannot conclude that the statute imposes 'excessively burdensome requirements' on any class of voters," Stevens said.

Stevens' opinion suggests that the outcome could be different in a state where voters could provide evidence that their rights had been impaired.

But in dissent, Souter said Indiana's voter ID law "threatens to impose nontrivial burdens on the voting rights of tens of thousands of the state's citizens."

Scalia, favoring a broader ruling in defense of voter ID laws, said, "The universally applicable requirements of Indiana's voter-identification law are eminently reasonable. The burden of acquiring, possessing and showing a free photo identification is simply not severe, because it does not 'even represent a significant increase over the usual burdens of voting.'"
Given the changes in the makeup of the Court in the past four years, I think it's sage to assume that Scalia's broader view would prevail of this issue were re-litigated. Nonetheless, the points that Justice Stevens raises are well-taken. There is an interest in protecting the integrity of the voting process, and requiring people to provide some proof of who they are before casting a vote strikes me as being entirely reasonable. The trick is to not make the laws too burdensome, especially when they're applied to people like Mr. Carroll. We can do this and we can make it work.
Graphic via Texas Tribune