Virginia Attorney General's Race Too Close To Call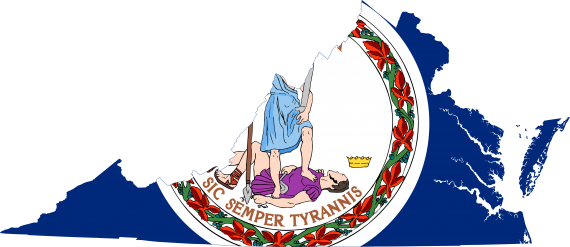 We still don't know who the winner of the Virginia Attorney General's race is:
Who will be Virginia's next attorney general? The answer may not be known for weeks.

More than 36 hours after polls closed in the Old Dominion, the hotly contested race between Republican Mark Obenshain and Democrat Mark Herring is still in limbo. According to the State Board of Election's most recent count, Obenshain has a razor-thin advantage of 681 votes out of more than 2.2 million cast.

The margin fluctuated throughout Wednesday, with provisional ballots still being counted and tabulation errors from election night being fixed. Results could continue to be revised, too – local election boards have until next Tuesday to certify their results and send them to the state before the Virginia State Board of Elections certifies its returns on November 25. After that date, if the margin still remains within one percent, the trailing candidate can request a recount. Unless the margin is less than half a percent, the candidate must pay for the recount.

Obenshain is the GOP's last hope to stop a Democratic wave in the commonwealth. Democrat Terry McAuliffe won the gubernatorial race, and Ralph Northam, another democrat, won the lieutenant governor race. The attorney general contest was long expected to be the closest, with the Republican nominee running a different and more effective campaign than the top of the ticket, according to many GOP observers.

On Wednesday, both candidates expressed optimism that they would win, but cautioned they would wait for the final vote totals before taking any next steps.

"Right now, the race is extremely close, but I'm confident that that we will prevail. Elections like this are a reminder of the importance of participating in the Democratic process. We're going to wait until the State Board of Elections finishes its tabulations, and make any further decisions at that time," Obenshain wrote in an email to supporters.

"Since polls closed, we've seen several lead changes and based on our projections, we are going to win," Herring campaign manager Kevin O'Holleran said in a statement. "When all of the votes cast are counted, including absentee votes and thousands of provisional ballots, we're confident Mark Herring will be the next Attorney General of Virginia. We have a responsibility to make sure that that every voter is protected and every vote counts."
As of the time I'm writing this post, the State Board Of Elections shows that Mark Obenshain, the Republican, is leading in the race by 681 votes, which is more than close enough to trigger a recount should one be requested. Pretty much all the outstanding absentee ballots have been factored into this count and all that appears to remain are consideration of provisional ballots and, potentially, a review of write-in votes to see if someone may have decided to write in the name of one of the two candidates instead of casting the official ballot. Beyond that, there will need to be an examination of vote totals to see if there are missing votes or transcription somewhere. Potentially, this may have to happen in every single precinct in the state. Given all of this, it's unlikely we'll have a preliminary resolution of this election for a week or more and, if there's a recount, it could take even longer than that.
Plenty of people have been on top of this story since Tuesday night, but among the best of them is the Cook Political Report's David Wassermann, who has been cataloging the ongoing count/search for errors on his Twitter feed. So, i you're really interested in the outcome I'd keep an eye on what he's saying. don't expect a quick resolution of this one, though.