Virginia Republicans Block Confirmation Of Openly Gay Judge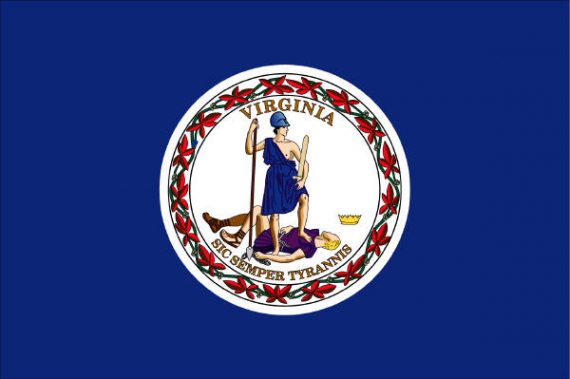 Ordinarily, a story about the confirmation of a trial court judge in Virginia wouldn't get my attention unless it was happening in one of the jurisdictions I usually practice in, but yesterday's developments in the Virginia House of Delegates are yet another example of what's wrong with the Republican Party:
Virginia's General Assembly rejected a gay man for a Richmond judgeship early Tuesday, after conservatives argued that his support for gay marriage and challenge to the military's now-defunct "don't ask, don't tell" policy made him unfit for the bench.

The House of Delegates voted 33 to 31, with 10 abstentions, to make Richmond prosecutor Tracy Thorne-Begland a General District Court judge in Richmond. He had needed 51 votes in the 100-member chamber to win appointment.

"He holds himself out as being married," said Del. Robert G. Marshall (R-Prince William), who is running for U.S. Senate. Noting that gay marriage is not legal in Virginia, he said that Thorne-Begland's "life is a contradiction to the requirement of submission to the constitution."

The Senate did not vote on the nomination itself, but Republicans killed it by passing it by for the day — the very last of this year's General Assembly session. The decision to pass it by cleared the evenly divided body 20-19, with one Democrat, Yvonne B. Miller of Norfolk, not voting.

"The debate in the House of Delegates was homophobic and embarrassing and showed a disrespect to a chief deputy commonwealth attorney and decorated veteran who was honorably discharged," said Sen. Adam P. Ebbin (D-Alexandria), Virginia's first openly gay state senator. "It's offensive that the Senate wouldn't even grant Lt. Thorne-Begland the courtesy of a vote."

Hours before the vote, in response to a reporter's question, Gov. Robert F. McDonnell (R) said through a spokesman that a judicial nominee's sexual orientation should not be an issue.

"The Governor believes candidates for judicial vacancies must be considered based solely on their merit, record, aptitude and skill," said McDonnell spokesman Tucker Martin. "No other factors should ever be considered and the Governor has long made clear that discrimination on the basis of sexual orientation is not acceptable in state government."
Well, good for Governor McDonnell I suppose, but the fact that Marshall was able to get 32 of his fellow members to vote with him on this is just idiotic. The court that Thorne-Beland was being for considered is Virginia's lowest-level trial court and has fairly limited jurisdiction:
There is a general district court in each city and county in Virginia. The general district court handles traffic violations, hears minor criminal cases known as misdemeanors, and conducts preliminary hearings for more serious criminal cases called felonies.

General district courts have exclusive authority to hear civil cases with claims of $4,500 or less and share authority with the circuit courts to hear cases with claims between $4,500 and $25,000. Examples of civil cases are landlord and tenant disputes, contract disputes and personal injury actions.
How Thorne-Begland's sexuality or his personal opinions on same-sex marriage and gays in the military would  in any way have been relevant to any case that would've come before him is completely beyond me, and there's something rather offensive in Marshall's suggestion that such matters would ever intrude on a Judge's integrity. It really isn't any surprise that this would come from Marshall, though, he's long been one of the most virulently anti-gay politicians in the Virginia legislature and was the co-sponsor of the 2006 Constitutional Amendment banning gay marriage and civil unions in the Commonwealth. Once again, Bob Marshall has embarrassed his home state.
On a different level, I have to say that it disturbs me profoundly that this kind of idiotic nonsense is infecting the judicial confirmation process here. We don't elect judges here in Virginia, and I think that's a good thing. In most major jurisdictions now, the nominee presented to the General Assembly has already been through a rigorous, albeit informal, examination process conducted by the local County Bar Association(s) in which both lawyers and non-lawyers from the community participate. I don't practice in Richmond, but everything I've heard about Thorne-Begland tells me that he is more than qualified for the position that he was nominated for. The fact that he was denied that position based mostly on the fact that he is gay is strikingly offensive.
This post was modified from the original, specifically the addition of the last paragraph.