Warren Blames Sanders for Dangerous Harassment
It doesn't look like the Progressive wing is uniting any time soon.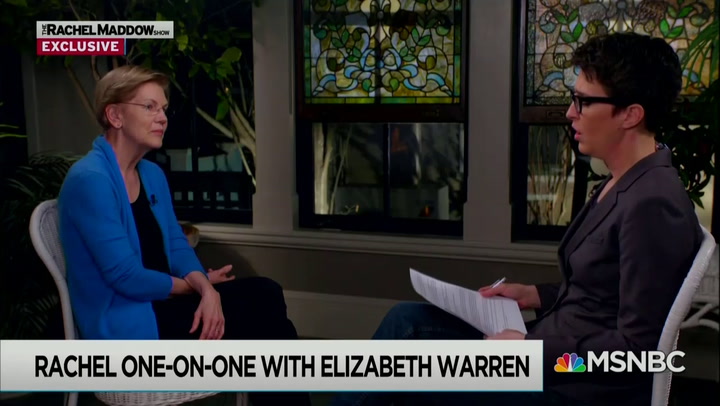 WaPo ("Warren calls out Sanders for 'organized nastiness' and 'bullying' by his supporters"):
Sen. Elizabeth Warren (D-Mass.) called out Sen. Bernie Sanders (I-Vt.) for not taking steps to control the "organized nastiness" of some of his supporters during the presidential campaign.

"It's not just about me," Warren said in an interview with MSNBC's Rachel Maddow on Thursday following her decision to suspend her campaign for the Democratic nomination. "I think that's a real problem with this online bullying and sort of organized nastiness. … I'm talking about some really ugly stuff that went on."

While politics has become riddled with such behavior, she said it was a particular problem with Sanders's supporters. "It is. It just is," she told Maddow.

She made specific reference to what she described as online harassment of union leaders in Nevada ahead of last month's caucuses because they took issue with Sanders's Medicare-for-all proposal.

"They didn't just disagree," she said. "They actually published the phone numbers and home addresses of the two women, immigrant women, and really put them in fear for their families. … These are tough women who run labor organizing campaigns … and yet said for the first time because of this onslaught of online threats that they felt really under attack, and that wasn't the first time it happened."

She described how his supporters referred to her using a snake emoji and called her a "traitor."

Sanders has denounced the attacks on Warren and her campaign by those claiming to support him, saying he was "aghast" and "disgusted" by them.

That apparently did not satisfy Warren, who said that Sanders and all candidates "are responsible for the people who claim to be" supporters "and do really threatening and dangerous things,"

She said she had a conversation with Sanders about it. "It was short," she said, "but yeah, we talked about it. I think it's a real problem."

"We need to reckon with this in our political discourse," said Warren, adding that what's needed is "an understanding that nobody puts somebody's family at risk or puts you at risk."
This sentiment is real and legitimate and it's going to make it very hard, indeed, for Warren and her supporters, particularly women, to rally around Bernie Sanders.
Now—before the next round of voting on Tuesday—would be the most powerful time for her to endorse him. The fact that she not only isn't doing that but is continuing to attack is telling.