'We Thought He Was Going To Be The Next Messiah'
The President is neither messiah nor devil, and the media does the public no favors when it treats him as either.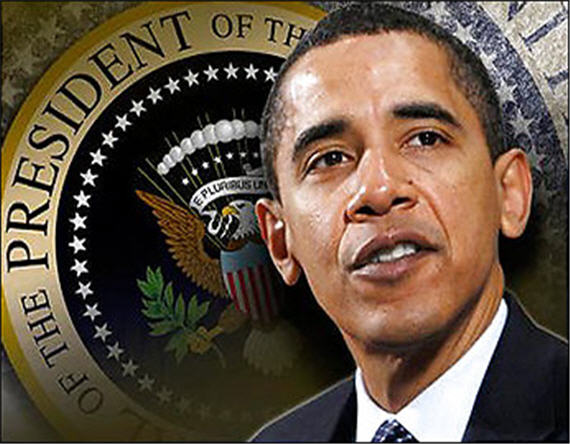 Last night on CNN, Barbara Walters tried to explain why President Obama was not part of her annual "Most Fascinating People" special as he had been in each of the first four years of his Presidency. Her answer revealed as much about her and the manner in which much of the media treated the President as it does about anything else:
PIERS MORGAN, HOST: You have interviewed every president of my lifetime. Why is Obama facing so much opposition now? Why is he struggling so much to really fulfill the great flame of ambition and excitement that he was elected on originally in 2009?

BARBARA WALTERS: Well, you've touched on it to a degree. He made so many promises. We thought that he was going to be – I shouldn't say this at Christmastime, but – the next messiah. And the whole ObamaCare, or whatever you want to call it, the Affordable Health Act, it just hasn't worked for him, and he's stumbled around on it, and people feel very disappointed because they expected more.

It's very difficult when the expectations for you are very high. You're almost better off when they are low and then they rise and rise. His were very high and they've dropped. But you know, he still has several years to go. What does he have, three years, Piers? And, you know, there will be a lot of changes, one thinks in that time.
There's really no denying that the media's utter fascination with Barack Obama, especially during the 2008 campaign, often bordered on the irrationally exuberant. Perhaps Walters goes over the top here just a little, but it's not an entirely inaccurate way of describing how even many hard-nosed reporters covered that initial campaign and the first years of his Presidency. Now that the rose has revealed itself to be quite thorny indeed, to borrow another metaphor, perhaps they'll be less inclined to give politicians the celebrity treatment, although one must say that the never ending hagiography one sees for pretty much anything associated with the Clinton or Kennedy camps doesn't really hold out much hope for the idea that reporters will learn to discipline themselves to not get caught up in the media frenzies they help create.
Of course, there are some places, such as the daily schedule of MSNBC, where that hagiography will never end and where, indeed, the participants will largely continue to this day to insist that the media image created for candidate Obama in 2007 and 2008 bears any resemblence to the reality of the past five years. To be fair, there are also places, such as the daily schedule of Fox News Channel, where the effort to paint the President as anything other than utterly incompetent in every sense of the word if not complete evil incarnate will similarly never end. As will all things, the reality lies somewhere in the middle. As the past year has demonstrated quite aptly, there have been significant failures in planning, policy, execution, and management coming out of the White House. At the same time, there have also been notable successes over the past five years and many of the examples of venality that the Presidents enemies continue to harp on are, in reality, more examples of bad planning, supervision, or policy on the Administration's part, along with the Presidents puzzling unwillingness to actually discipline via termination members of his team in the manner that past Presidents have done. Indeed, by most historical measures, Obama has been at best an average President to date and it will take many years before an objective measurement of his Presidency can be, or ought to be, made.
The larger point is that the media of which Walters is a part is not really doing its job if it allows itself to get caught up in a popular movement that either places the President on a pedestal or drags him down into the street. Their job is not to be a cheerleader or an attacker, but to be a check on government power, perhaps the most important check on government power at all levels. The Founding Father recognized this when they placed Freedom of the Press in the Bill of Rights, and our contemporary news media would do well to recognize the role they ought to be playing rather than worrying about what happened to their dear "Messiah."
H/T: Ed Morrissey