Weak Parties (Yet Again)
A clear example from North Carolina.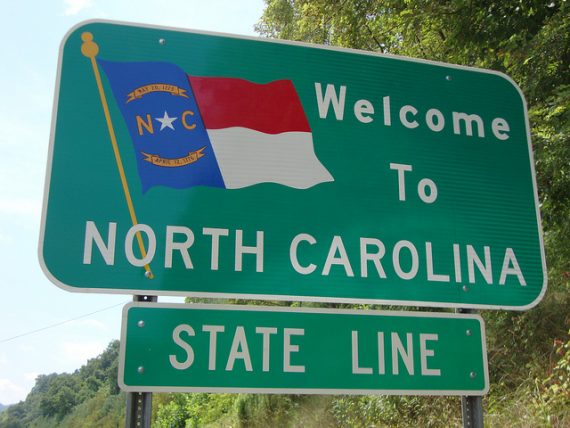 Via the AP: Party switch gives GOP veto-proof control in North Carolina.
A Democratic state lawmaker in North Carolina announced Wednesday that she is jumping to the Republican Party, giving the GOP veto-proof majorities in both the state's legislative chambers that should make it easier to enact conservative policies over the opposition of Gov. Roy Cooper.

Whether the switch by Charlotte-area Rep. Tricia Cotham will soon result in further abortion restrictions in the nation's ninth-most populous state remains unclear, given her support for abortion rights during her earlier stint in the General Assembly.

"I am still the same person, and I am going to do what I believe is right and follow my conscience," Cotham said in a news conference at state GOP headquarters at which she announced she would soon switch her party registration.

"The party that best represents me and my principles and what's best for North Carolina is the Republican Party," she added.
It would be difficult to find a clearer example of a theme I constantly write about: the weakness of American political parties as organizations and, therefore, the remarkable level of autonomy individual politicians have in terms of deploying party labels. This was done, as it usually is, via press conference.
It also is a stark reminder of why the number of party members in a chamber can matter, and matter greatly.
Cotham's switch means Republicans now hold the 72 seats required in the 120-seat House to hold a veto-proof majority. Republicans already held the 30 Senate seats necessary to override vetoes.
I will say that in terms of electoral logic, I am not sure what her strategy is. Party switchers frequently have a hard time in primaries because while the party as a whole may love a politician for switching, the hardcore base may think that a party switcher isn't pure enough to support for nomination.
But beyond that, she won her seat 59.1% to 40.9% meaning that the district has a significant Democratic lean. If she thinks she will be able to retain a large number of those Democrats at the next election because they voted for her in 2022, she is badly miscalculating (especially in our current political climate). Perhaps she has larger aspirations and thinks this will help her, but again, while the GOP will be thrilled for her to turn coat and join their ranks, those who are so willing to betray their co-partisans are often never fully trusted by their new tribe.
I would note that the district was heavily Republican in 2018 and 2020, but the 2022 map is substantially different than the pre-2022 map. If she thinks that the pre-2022 outcomes mean that the district is actually a Republican one, she may be in for a rude awakening in 2024.