Weekly Standard Columnist Ends Up On TSA Watch List For No Rational Reason
The TSA is up to its usual shenanigans.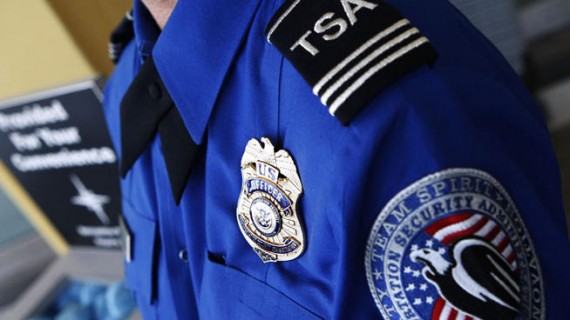 Stephen Hayes, a Weekly Standard columnist and frequent Fox News commentator on terrorism and related issues, has ended up on the TSA's Terror Watch List:
Stephen Hayes, a senior writer at The Weekly Standard and a regular Fox News contributor, was informed Tuesday that he had been placed on the Department of Homeland Security's Terrorist Watchlist.

Hayes, who spoke to POLITICO by phone on Tuesday, suspects that the decision stems from U.S. concerns over Syria. Hayes and his wife recently booked a one-way trip to Istanbul for a cruise, and returned to the U.S., a few weeks later, via Athens.

"I'd be concerned if it was anything more than that," Hayes said.

Hayes first learned about his status on the watchlist during a trip to Minneapolis a few weeks ago when he was stopped for extra screening.

"When I went online to check in with Southwest, they wouldn't let me. I figured it was some glitch," he explained. "Then I got to the airport and went to check in. The woman had a concerned look on her face. She brought over her supervisor and a few other people. Then they shut down the lane I was in, took me to the side, told me I was a selectee and scrawled [something] on my ticket."

"On my way back. the same thing happened," he continued. "I got pulled out, they closed down the lane, and did a full pat-down and looked in all parts of my luggage."

Things got slightly awkward on that return flight, because one of the TSA employees was a frequent Fox News viewer. "He knew I wasn't an actual terrorist," Hayes explained, "but it didn't matter."

Hayes finally contacted Southwest on Tuesday, ahead of another flight, to ask why he couldn't check in. A customer service supervisor told him he wasn't going to be able to get a boarding pass before arriving at the airport.

"So I asked if I was on the government's terrorist watchlist, and she said 'Yes.'"

Prior to joining The Weekly Standard, Hayes served as a senior writer at National Journal's Hotline and as director of the Institute on Political Journalism at Georgetown University. He has written for at least a half-dozen prominent publications and has appeared on as many television news networks.
Hayes's experience isn't new, of course, and he's probably lucky that he ended up on the watch list, which seems to results mostly in inconveniences like not being able to check in online and having to go through enhanced TSA screening every time you fly, rather than the "no fly" list, which means he wouldn't be able to get on an airplane at all. Ever since the TSA was established in the wake of the September 11th attacks, we've seen countless reports of obviously innocent people being placed on either of these lists for reasons that seem to have no logical connection to the TSA's supposed mission of keeping the terrorists off of airplanes. In many cases, security restrictions have meant that these people have been unable to find out why they were on a particular list, or even to confirm that they were actually on it. Even now that the TSA has developed procedures by which people can apply to have their names taken off of these lists, they continue to create problems for travels like Hayes for no rational reason.
In Hayes's case, there apparently hasn't been any explanation for what happened either, but I suppose the fact that he and his wife had flown one-way to Turkey might be as good a reason as any, which at least suggests that it occurred because of some automatic procedure that flags everyone who engages in such travel behavior. Nonetheless, there was nothing particularly unusual about what Hayes and his wife did here; they flew to Turkey for a cruise and when cruise ended they departed via Athens, which was presumably closer to the final destination of the cruise. Hayes and his wife can hardly have been the first Americans to take this itinerary over the past thirteen years, does this mean that all of them end up on the TSA watch list? If that's the case then it seems like a fairly apt demonstration of just how useless these lists have become. There is merit in the idea of creating a list of people who might be potential threats to air travel and scrutinizing more closely when they travel, but when the way the list is complied results in so many false positives then it seems pretty clear that the lists have become rather useless.