Well Done, Dearborn
By engaging in a blatantly unconstitutional prosecution of Pastor Terry Jones, Dearborn has actually boosted his nonsensical cause.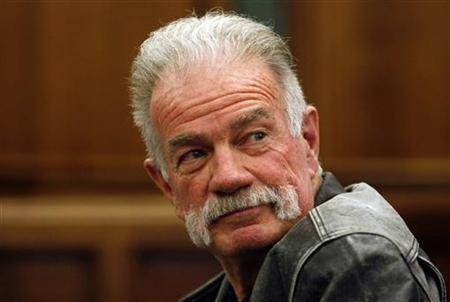 Pastor Terry Jones is an asshat. Of that there can be no doubt.
But even asshats have Constitutional rights. In fact, as is often said, protecting the fundamental rights of the worst of us is a vital part of ensuring that the rest of us can enjoy our liberties in peace.
So the fact that Terry Jones was jailed for, essentially, not promising that he wouldn't hold a protest at a mosque, is unconscionable. Adding insult to injury, Judge Mark Somers ordered him to stay away from said mosque for 3 years, giving the proprietors a veto on his freedoms.
The Supreme Court has called prior restraint "the most serious and the least tolerable infringement on First Amendment rights" Nebraska Press Association v. Stuart (1976) and is presumptively unconstitutional. Prior restraint usually involves publication, rather than actual speech, but the parallels are unmistakable. Judge Somers should have thrown this case out–sua sponte if need be–immediately upon the filing of the indictment. Barring that, he should have held an immediate hearing on the constitutionality of the charges and dismissed it then. Having failed to throw the case out then, he should have entered a directed verdict at the close of the prosecutors' evidence. Or a judgment notwithstanding the verdict after the jury returned guilty verdicts. But he did none of these things.
Judge Somers did mitigate his errors somewhat by setting bond for Jones and his compatriot at $1, but that is woefully insufficient to make up for everything that went before. The charges against Jones are obviously, patently, incontrovertibly unconstitutional. The entire basis of the indictment is that their planned protest would "likely breach the peace."
But that is not the standard by which prohibition or punishment of the exercise of free speech is governed. Brandenburg v. Ohio (1969) requires three elements to be met before the state can step in:
[T]he constitutional guarantees of free speech and free press do not permit a State to forbid or proscribe advocacy of the use of force or of law violation except where such advocacy is directed to inciting or producing imminent lawless action and is likely to incite or produce such action.
Jones' planned actions don't even meet the threshold requirement of advocacy of lawlessness. According to Dearborn Police Chief Ronald Haddad, "there have been at least four serious threats made against Jones from metro Detroiters… his protest could lead to violence if allowed." Brandenburg allows for prohibition or punishment of incitement to lawlessness where one advocates imminent unlawful action that is likely to produce it. But here it was the prospect that his protest might cause a violent reaction by the targets of his protest, not his supporters, that the state used to justify their prior restraint of Jones' First Amendment rights. There is simply no possible way to justify this prosecution.
This case won't have to go all the way to the Supreme Court. Michigan's appellate court should vacate the convictions immediately. And then Pastor Jones will get to file his 1983 action and be entitled to damages from the state. All of which will do nothing but increase his media exposure and generate sympathy for his asshattery.
Image: Rebecca Cook / Reuters