What Does a Superhero Owe Us?
The new Black Panther movie raises a variant of the central question of the superhero genre. [No significant spoilers]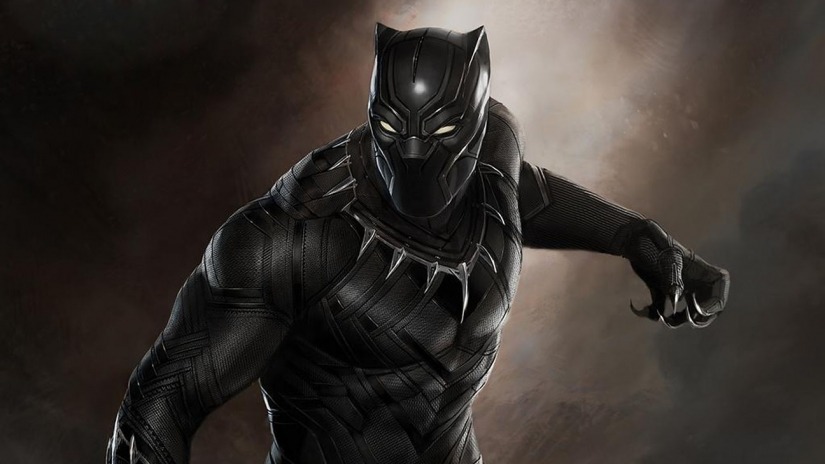 Jamelle Bouie reviews the new Black Panther movie, which I haven't yet seen*, and there are minor spoilers. But this premise is worth discussing apart from the film itself:
 If there were a Wakanda—a powerful African nation that never experienced colonization and white supremacy—wouldn't it have an obligation to those African peoples, and their descendants, who lacked the resources to defend themselves? And if it took revolutionary action to liberate them, wouldn't that revolution be justified, just desserts after centuries of theft and bloodshed? Killmonger, a man who has experienced racism intimately, says yes. T'Challa, privileged to have never experienced the sting of color caste, says no. And Nakia, who has traveled the continent and believes Wakanda has a humanitarian duty to the world, plots a middle course. With great power, what exactly is the responsibility?
This is, as Jim Henley wrote more than a decade ago, the central question of the comic book genre.
If science fiction is the literature of ideas, the superhero story is the literature of ethics. Or say, rather, it should be. As "literature" need not mean "sober-sided drudgery," I would even say the formulation holds for kids' superhero tales.

Fantasy provides external analogs of internal conflicts, and the subtype of fantasy about superheroes is a way of externalizing questions of duty, community, and self. How should the powerful behave? (Most Americans are, in global-historical terms, "the powerful" in one aspect or another.) These questions are salient whether you wear tights or not. They apply to you. Because most of us, certainly most of us in the developed world, have more power, wealth, or wherewithal than somebody. Certainly almost everybody reading this essay could, in principle, quit his or her present job and work pro bono for an African AIDS clinic while subsisting on donated food, or maintain a couple of homeless people instead of taking vacation, or — join the volunteer fire department. Depending on your politics, you may believe that people like yourself or people like Bill Gates really do owe some non-trivial portion of time, wealth, influence, or attention to something or someone. The poor, the ill, the frightened, alienated, the "doomed, damned, and despised" as Jesse Jackson once put it.

And having had the thought, you've got more problems. Which will it be, first of all — the poor, the ill, or the frightened? Just how should you help them? Do you decide, or do they? And when, if ever, do you get off-duty? There is a global political dimension to this. Because the question of what responsibilities impinge on the powerful has everything to do with the position of "hyperpower America" in the present world situation.

[…]

The core question of the superhero story might be phrased as What do we owe other people? One problem is that superhero stories have typically answered the question before they've barely asked it: "With great power must come great responsibility!" Spider-Man's Uncle Ben tells us. Are you sure about that? And how much is "great," anyway? What part of my life can I keep back for myself?
If you're Superman, equipped with godlike powers with little need for rest, do you get to have a personal life? While you're making time with Lois Lane, people are dying. Do you owe your services primarily to the people of Metropolis or should you be off saving the people ravaged by the war in Syria?
Like Lazlo Bane, I'm no Superman. But I make a decent living. I could raise my kids comfortably in a smaller house, drive a more inexpensive car, take fewer vacations, eat more of our meals at home, and take the savings to donate to those less well off. But I don't. I give some money to charity and help people I know when I can—but I could do a whole lot more were I willing to make rather small sacrifices.
Were I king of Wakanda, I'd almost certainly spend most of my time and efforts taking care of my people. Were I also imbued with superpowers, I'm sure I'd answer the phone if the Avengers called and the planet—or at least a major metropolitan area—needed saving. But I wouldn't make that my life's work.
__________
*I almost never see a movie opening weekend; I find the crowds too aggravating. I'll likely take the girls next Saturday.