What exactly is ballot harvesting? And what happened in Georgia?
While there is an investigation, it doesn't appear ballots were sold for "$10 a piece"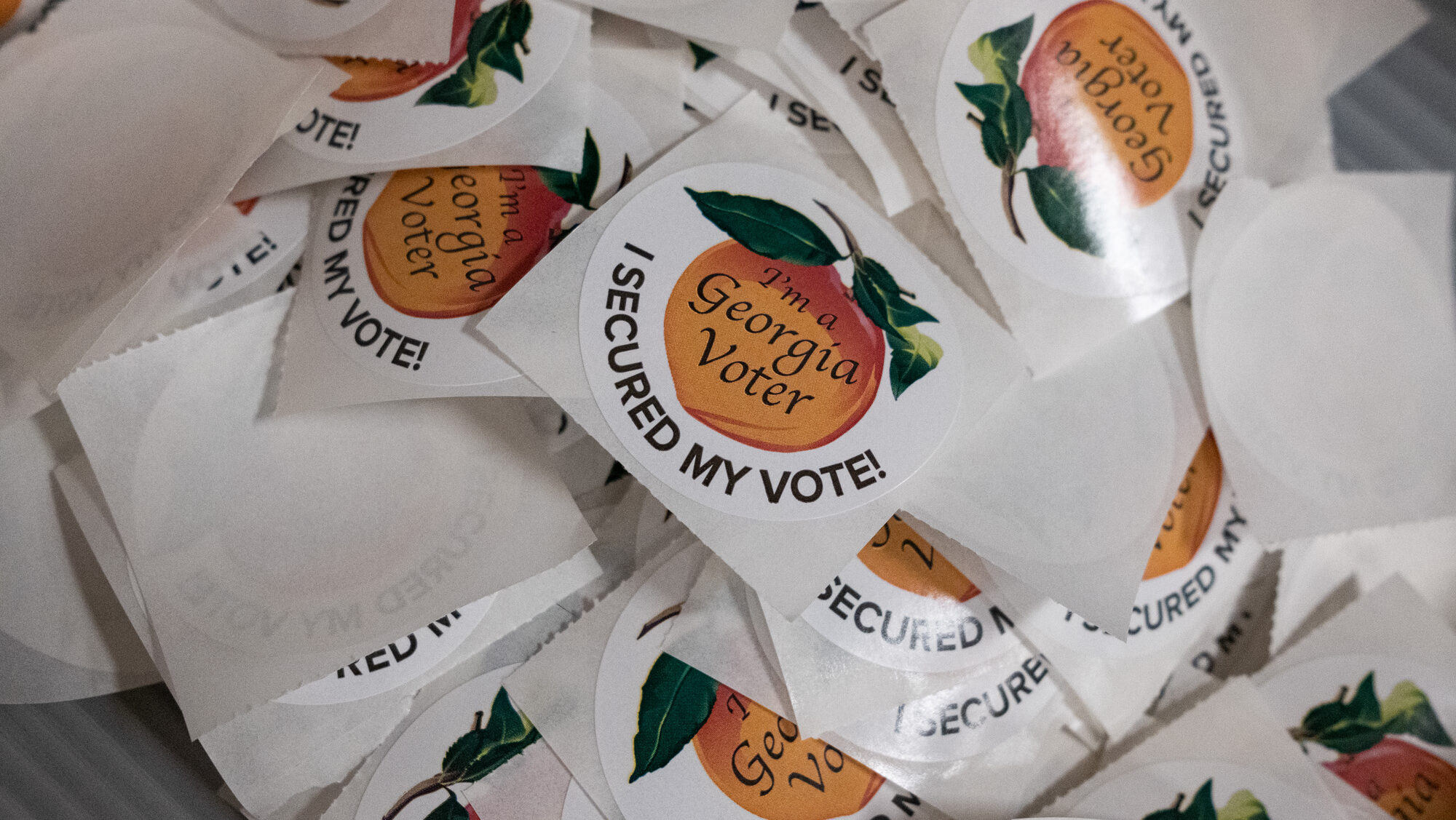 In response to President Biden's January 6th address, former President Trump issued a number of missives which made a lot of accusations about the 2020 election (among other things). In keeping with his long-standing record of lying spreading misinformation about the election's outcomes, Trump added in a new twist to an old claim:
"Where did all those votes show up from in Georgia, where it was just revealed they sold ballots for $10 a piece"

Full statement via twitter
Trump is referring to a recent announcement from Georgia Secretary of State Brad Raffensperger that his office has opened a new investigation into accusations of "ballot harvesting" in the 2020 Presidential election. The allegation, brought forward by a conservative activist group True the Vote, is that an individual (possibly individuals) was paid to collect and submit absentee ballots ($10 for each submitted ballot).
There is, however, currently no evidence that votes were specifically bought or sold. It's important to note that Secretary Raffensbperger has repeatedly stated that ballots themselves are still lawful, meaning that they were properly completed as absentee ballots. In other words, the ballots that were involved in this alleged activity still passed through the state procedures for verifying the ballots. True the Vote is also not questioning the validity of the votes.
The issue, as Raffensberger puts it, is how the ballots were handled:
"[W]e've opened up an investigation. But no one has alleged that those are fraudulent ballots. Those were lawful voters. And the allegation is that then they were collected and delivered by a person."

Secretary Raffensbperger speaking on CBS Face the Nation
"[T]hose are still lawful ballots, they've just been handled fraudulently."

Secretary Raffensbperger speaking to The National Desk
This might lead you to ask, so if the votes appear to have been legal, what's the issue here? That's where we get to state election laws and their inconsistencies across the country.
Ballot harvesting is a generic term that's used to refer to a wide range of behavior ranging from ballot box stuff–collecting and fraudulently completing absentee ballots–to what appears to have happened in Georgia–having a third party collect and return completed absentee ballots. Each state, as part of its voting laws, sets its own parameters for how absentee ballots are to be handled. Here, for example, is the Georgia statute the 2020 elections were run under.
The result is that in the US there is a wide range of variability around how properly cast absentee ballots can be handled in local, and more importantly for this discussion, Federal Elections. These laws run the gamut from having no statutes specifying who can return absentee ballots (13 states) to one state, Alabama, where the only person who can return a ballot is the one who casts it. Additionally, different states have different verification procedures (Alabama requires there to be both witnesses to the voting or that the vote must be notarized). Balletpedia has a good rundown on the different statutes.
This issue of range of rules about the submissions of legally completed absentee ballots presents a microcosm to think about voting guidelines for Federal elections. There is a wide range of opinions on whether ballot collection is good for the democratic process or not. The question is whether or not it's a topic to be resolved at the Federal or State level (for his part Secretary Raffensbperger wants a federal restriction on the practice). And that question reveals the tensions created by how the Constitution divided election authority between States and the Federal Government. It's the same tension we see currently see playing out in the debate around the John Lewis Voting act.
Who knows where that discussion will end up. Or, for that matter, where this investigation in Georgia will end up. Thankfully in the face of all that uncertainty, some things remain consistent, like President Trump continuing to lie misrepresent the facts about the 2020 election. Unless something changes, there is no evidence that anyone in Georgia was selling their votes for $10.
---
Aside: In finding the picture to go along with this story, I came across an interesting article from the Atlanta Journal Consitution about how, in 2020, Georgia quietly updated its "I'm a Georgia Voter" sticker to include the phrase "I secured my vote." More details on the story behind that here.