What Happens When A Business Won't Accept Cash For Payment?
An increasing number of businesses are refusing to accept cash as payment, that raises some interesting social and legal issues.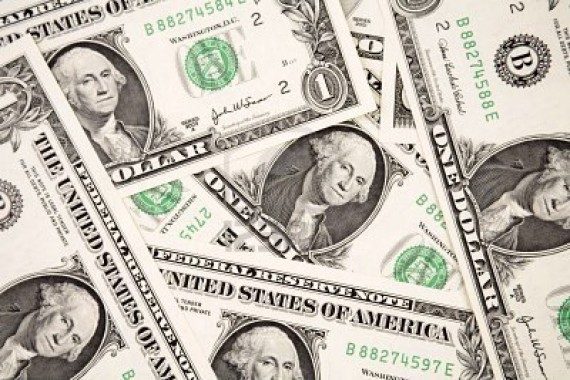 Over the past several years there have been a number of reports, many of them chronicled here at Outside The Beltway in one form or another, about the manner in which technology and habits are changing the way that we interact with businesses, and even how we pay for the things we want to pay. The latest example of that to jump out at me came early this morning when I was perusing headlines at The New York Times regarding a number of new restaurants or eateries that were refusing to accept cash as a form of payment and instead mandating that customers can only pay via either credit card or a mobile app, be it one tied to the restaurant itself or something such as Apple Pay or Android Pay. The details of the story aren't particularly important unless you happen to live in New York City or plan on visiting there sometime in the near future and plan on visiting one of these restaurants. Like me, though, you may have wondered how it is that a business can refuse to accept cash at all as a form of payment. Yes, it's been common over the years to see businesses put up signs saying they don't accept "high denomination" currency such as a $50 or $100 bill, especially when the motivation for the policy is to limit risk by not requiring employees or registers to hold on to large amounts of cash late at night or on the weekends. However, as the article notes, every piece of American currency contains language stating that it is "legal tender for all debts public and private." Doesn't that mean that businesses are obligated to accept cash if a customer offers it?
Well, not exactly:
[H]ow is this even allowed? Doesn't the dollar bill say it's "legal tender for all debts, public and private." The Federal Reserve's website saysthat notwithstanding that language, there is no federal law compelling a business "to accept currency or coins as payment for goods or services."

Asked why the $8.71 a customer owes for that Turmeric Sweet Potato Hummus Toast she just ordered is not considered a debt, the Federal Reserve offered a partial explanation, but it begins with the words "for purposes of illustration, and not for attribution to the Fed," so we cannot share the rest. But a professor at the New York University School of Law who teaches contract and commercial law, Clayton Gillette, laid it out.

First of all, he said, you do not have a debt until after you receive a good or a service. What about at a sit-down restaurant, where you pay after you eat? "Assuming the restaurant lets you know up front that they don't take cash, they're offering to serve you a meal, but they are offering it on their terms," Professor Gillette said. "If you consume the meal, you've accepted the terms of the contract."
In other words, if a business tells you up front that it doesn't accept cash and you proceed to make a purchase or place an order anyway, you've accepted the terms of their willingness to provide you with the good(s) or service(s) in question, including the provision that says they only accept payment in certain forms or via certain methods. On some level, of course, this is understandable since one still runs into businesses that don't accept credit cards as a payment option because they don't have the equipment or account(s) necessary to do so. Those who prefer to use cash, though, might object to this analogy since there is arguably a distinct difference between a private payment method such as credit cards and the cash issued by the Federal Government, which we have at least led to believe can be used anywhere at any time. As I noted above, that has never really been universally true since its common for businesses to decline to accept high denomination bills. In any case, it turns out that what we've been led to believe about universal acceptance of cash isn't true at all.
Among other things, of course, there are several social issues raised by the rise of "cashless" businesses and the increasing lack of acceptance of cash. The most obvious concern, of course, arises for those people who don't have credit or debit cards that can be used for payment not because they choose not to but because they don't qualify for one based on either bad credit reports or a simple lack of income. Locking these people out of participating in the economy even in a small way at, as of now, a limited number of eateries they probably wouldn't visit in any case. is arguably problematic on several levels. I'm not suggesting that it should be Federal Law that all forms of cash be accepted by all bricks-and-mortar businesses, however, it's likely that some accommodation will need to be made.
This change also raises other issues, some of which I have raised in other posts I've written about the slow march toward a cashless society (see here and here), but perhaps the most prominent concern is one of privacy. Slowly but surely, we're moving more and more in the direction of a cashless society where even the smallest payments will be made either via a physical credit card, a mobile app, or some form of verification of identity. That means that outside of personal one-on-one transactions (which themselves can be paid for via apps and services such as PayPal that have been available for years). there will be virtually no transaction we engage in that won't be traceable and stored on a server somewhere. This will have an impact for a wide variety of reasons.
This raises real implications in the law for concepts such as the 'reasonable expectation of privacy' that plays a role in determining the boundaries of protection provided by the Fourth Amendment, of course, because it potentially means that, even without a warrant, law enforcement could gain access to a whole host of financial and personal information about an individual that they would not be able to find out in an economy that relies primarily on cash. As I've already noted with regard to several Supreme Court and other cases that touch on these issues, this means that courts will need to find a way to balance privacy concerns and expectations that are far different from what they were thirty years ago or more with existing law on issues such as when a search warrant is required to access certain information. Outside of government, it will also mean that more and more of our personal information will be in the hands of private companies who may or may not have the best interests of the people whose data they have access to at heart when they act. This could require Congress to step in to spell out some new set of privacy rules for the digital age not unlike those it created for health care in the form of the privacy rules covered by the Health Insurance Portability and Accountability Act (HIPAA), which included new privacy rules regarding medical data and required health care providers, insurers, and others to take certain steps to ensure that such data was kept private and only shared as permitted by law. Whatever the solution is, though, it would seem that the days of the cashless society are coming faster than we may have previously anticipated. Hopefully, we'll be ready for it.