What Happens When A President You Don't Trust Has These Powers?
Even if you trust the current occupant of the White House to exercise the powers granted to the agencies operating in secret under him, do you trust all future Presidents?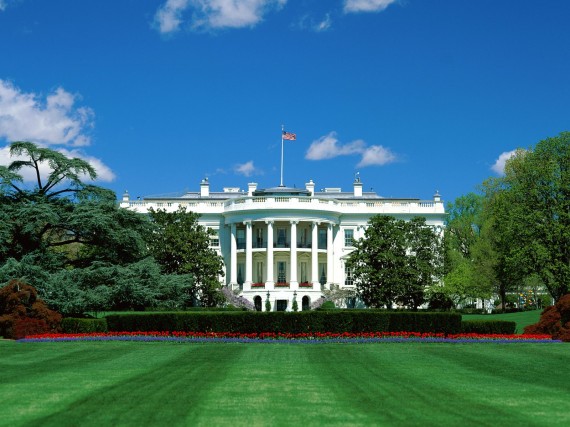 I've heard many defenders of the NSA's data mining activities state that those of us expressing concern over the scope of their activities are needlessly worried because there's no evidence that those powers are being misused. As a starting premise, let's take  that assertion, which has been made by both Republicans and Democrats, as being true. Let's even assume that the intentions of the people who were conducting these activities, and the people in positions of authority over them, acted out of entirely benign motives and were convinced that what they were doing was for the good of the country.  Even if all of that is true, there are still reasons to be concerned about what the NSA has been doing in our name, the authority that the law and the courts have granted that agency and others under the purview of the Executive Branch, and the kind of data that they are able to easily access. In the end, legality and benign motives are only half the question that faces us. The other half of the question is, even if you trust the current President and those under him to exercise these powers, will you also trust all future Presidents?
History has taught us that powers assumed by one Administration will be used and enhanced by their successors. The most recent example of that, of course, is the extent to which the Obama Administration has built upon the authority assumed by the Bush Administration in the name of the "war on terror" and, indeed, built upon it significantly. No doubt, whoever happens to follow President Obama will do the same thing, as will their successor. This has been the pattern of American history for some time now, and there's no reason to believe it will change any time soon unless Congress and the Courts step in to try to reign in the Imperial Presidency, which seems unlikely.
Working largely from that immutable fact of history, Kevin Drum makes this point about the NSA's data collection practices:
I find it quite likely that NSA isn't currently abusing the phone surveillance program. They really and truly don't care about Occupy Wall Street. They care about Al Qaeda, and that's where their focus is. But who cares? Programs like this often start with good intentions. The problem is that this kind of indefinite data collection makes abuse far more likely in the future. Someday there will be a different president in the White House, there will be a different head of NSA, and there will be different professionals running the program. What will they do with all that data the next time something happens that makes America crazy for a few years? I don't know, but I do know that if they don't have the data in the first place they can't abuse it.

(…)

Even if NSA's programs haven't been abused yet, that doesn't mean they're okay. Likewise, even if they haven't produced any great benefits yet, that doesn't mean they're stupid and useless. It's the future that matters.
Citing mostly the inevitability of a future Republican Presidency, Paul Waldman shares similar concerns:
[Y]ou may not want to believe it, but there will be another Republican president, probably pretty soon. If not in 2016, then in 2020 or at the very, very latest 2024. And when President Paul Ryan or whoever takes office and meets with his national security team, what he'll say is, "Let's see here. I can get every American's phone records, I can read their emails, I can send drones out to kill an American citizen anywhere in the world if I decide that person is a threat, and hell, I can even start a little war without bothering to get Congress' permission if I want to. I'll certainly be using these powers with restraint—ha ha!"

And don't forget that when that next Republican president does come along, his administration is going to be stocked to the gills with people who worked for George W. Bush, just because that's how things work in Washington. If you're a Republican seeking to fill those thousands of executive branch positions, the Republicans who have the necessary experience will be Bushies, just as many of the people Obama appointed had worked for Bill Clinton. Dick Cheney himself may not be there (although I suspect that within a few years Cheney will be turned into a horrifying General Grievous-like cyborg11 Though it's true that one of Grievous' only remaining organic parts was his heart, leaving him vulnerable to a well-placed shot from a blaster, and of course that won't be an issue with Cheney, so there might be a place for him). But you can bet that many of the people who carried out Bush and Cheney's instructions will be enthusiastically looking to exploit every ounce of power they have, and a few they don't have but think they might be able to get away with using anyway.

Maybe you feel like you can live with that, and there are enough safeguards in place that even the next Dick Cheney couldn't abuse them too terribly. But the argument of the administration right now is that they're gathering all this information, but they aren't abusing it. They aren't just looking through people's records willy-nilly; mostly all this information is just there waiting, and they look at an individual's records only once they have reason to suspect they might be connected to something fishy. But it isn't because they can't, it's because, they say, they've chosen not to. And that may well be true. But is the next administration, and the one after that, going to do the same?
This, you would think, is the lesson that Republicans are learning today. The very policies that they supported when George W. Bush was President and when the PATRIOT Act was overwhelmingly passed by bipartisan majorities in both Houses of Congress are now being utilized by a President that most Republicans have disliked since the day he won the election. While there remains a core of Republicans on Capitol Hill who are supporting the NSA's activities that have come to light, it seems quite apparent right now that the conservative base is opposed to it. However, it seems rather clear that their opposition is based more on who happens to be in the Oval Office than the nature of the activity itself. That can be the only rational explanation for the fact that wide majorities of Republicans supported the same activities when they were being done under the authority of President Bush. You can see the same clearly partisan reactions in the opposite direction from Democrats.
This strikes me as both unhealthy and unfortunate. When it comes to something as important and far reaching as Presidential power and the authority of Executive agencies to collect data regarding the activities of American citizens, it shouldn't matter who's in office. As I noted above, it isn't as if these powers are going to disappear once the person currently sitting behind the Resolute Desk flies off into retirement. They're going to stay there, and some day they may fall into the hands of people who, under the right set of circumstances, will be able to find a way to use those powers against the American people. Some will respond to such a hypothetical by saying that it can't happen here. Perhaps that's true. I would certainly hope that it is. However, when we're talking about handing over immense power to the President, you have to take into power that some day, that power will be misused. Because if and when that day does arrive, it will be too late to do anything about it.