When Authoritarians Strike Back, Part II
Like in Bahrain, the Libyan authorities are not tolerating protests.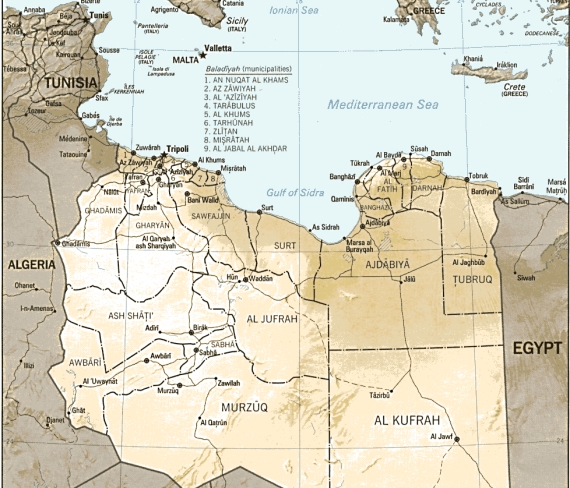 Via the AP:  Anti-government protesters killed in Libyan clash
Gadhafi's government has moved quickly to try to stop Libyans from joining the wave of uprisings in the Middle East that have ousted the leaders of Egypt and Tunisia. It has proposed the doubling of government employees' salaries and released 110 suspected Islamic militants who oppose him — tactics similar to those adopted by other Arab regimes facing recent mass protests.

An autocrat who has ruled for more than 40 years, Gadhafi also has been meeting with tribal leaders to solicit their support. State television reported Tuesday that Gadhafi spoke with representatives of Ben Ali tribe, one of Libya's biggest clans and one that has branches in neighboring Egypt.
Meanwhile, the report notes that up to 14 have been killed, 14 arrested and dozens wounded as security forces expressed the regime's views on the right to assemble so as to express grievances.
More from the BBC:  Libya protests: Activists call for 'day of anger' and the CSM:  Libya's antigovernment protests escalate on 'day of rage' against Muammar Qaddafi.