When Unemployment Pays More Than Your Job
Unintended consequences of a necessary policy.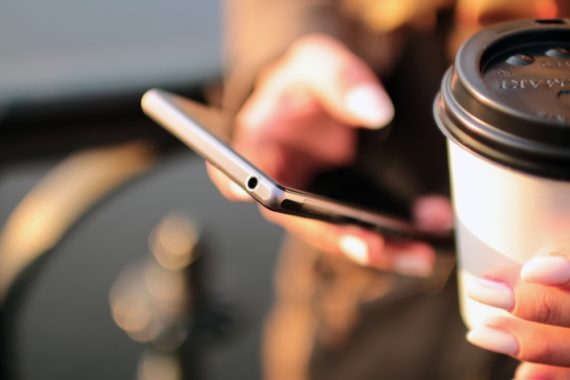 NPR ("Bitter Taste For Coffee Shop Owner, As New $600 Jobless Benefit Drove Her To Close"):
$600 per week.

That's what the federal government is now offering to people who've lost their jobs because of the coronavirus.

For many workers and employers, that money is a godsend — a way to keep food on the table while also cutting payroll costs.

But the extra money can create some awkward situations. Some businesses that want to keep their doors open say it's hard to do so when employees can make more money by staying home.

"We basically have this situation where it would be a logical choice for a lot of people to be unemployed," said Sky Marietta, who opened a coffee shop along with her husband, Geoff, last year in Harlan, Ky.

Their goal was to provide good coffee, good Internet service and some opportunity in a community that has been starved of all three.

"We're very committed to helping to transform the downtowns and main streets in eastern Kentucky," Marietta said.

When the couple advertised for workers, nearly 100 people applied for just a handful of openings.

The shop had been up and running for only a few months when the coronavirus hit. Marietta adopted precautions, instructing her workers to wash their hands frequently and disinfecting the door handle.

Eventually, she stopped letting customers come into the shop, delivering orders to the curb instead. But Marietta was determined to stay open.

"The No. 1 people that we're serving right now are health care workers," she said. "I feel like they don't have a lot of options, and they certainly deserve at least some coffee in this, right?"

But even though she had customers, Marietta reluctantly decided to close the coffee shop just over a week ago.

"The very people we hired have now asked us to be laid off," Marietta wrote in a blog post. "Not because they did not like their jobs or because they did not want to work, but because it would cost them literally hundreds of dollars per week to be employed."

With the federal government now offering $600 a week on top of the state's unemployment benefits, she recognized her former employees could make more money staying home than they did on the job.

"You also have to think, the benefit of not having to go to work, especially during a pandemic," Marietta said in an interview with NPR. "It's not that we don't wish that we could pay our employees at that level all the time. You're always wanting to pay your staff the best you possible can. But to be put in a position where you can't compete with them being at home, unemployed. It's really tricky. It's a really difficult situation to be in."

Some Republican lawmakers warned about this unintended consequence of the relief bill when it was being drafted, noting that $600 a week amounts to $15 an hour, more than twice the federal minimum wage. That's in addition to state unemployment benefits, which vary widely, from a maximum of $235 per week in Mississippi to $795 per week in Massachusetts.

Treasury Secretary Steven Mnuchin says the administration opted to provide a uniform federal unemployment benefit in order to get money out the door quickly. As it is, states have struggled to pay the benefit to the millions of newly unemployed people who are applying every week.
Here's the audio of the original report from "Morning Edition."
Presumably, Marieta could refuse to lay off her workers but it's understandable that she's going along. They're safer at home and getting a windfall to boot. But, clearly, this wasn't the intent of the program.
A blanket payout made sense, in that it was the fastest way to get money to people who needed it. But, typically, unemployment benefits are some portion of one's previous income up to the maximum. By design, these programs are relatively more generous to those near the bottom of the economic ladder, in that the maximum benefit is fairly low and the cap gets hit pretty quickly.
Here, with a blanket payout that's more than most people make in a poor community, the incentives are perverse, indeed.